10 Affordable Ways to Celebrate Valentine's Day At Home
If you are struggling to figure out something special to do for Valentine's Day this year, don't worry. Wish is here to help take the anxiety out of planning the perfect date night. From creating a romantic atmosphere at home to cozying up together for a movie marathon, we've compiled a list of ideas to ensure you and your other half have a memorable Valentine's Day holiday together.
1. Plan a romantic dinner
Skip the stress of reservations and plan a romantic Valentine's Day dinner at home with your sweetheart. Whether you cook together or order from your favorite restaurant, create a candlelit dinner for two with a DIY table setting. Sprinkle heart-shaped confetti on a white or red tablecloth and display a floral centerpiece. Amp up the ambiance of the tablescape with candlesticks, champagne flutes, and heart-shaped dinnerware like these cute paper plates.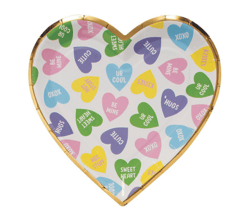 2. Set the mood with room decorations
Filling your home with on-theme Valentine's Day decor will help set the romantic mood for the day. Love and heart balloons or heart-shaped garlands are simple ways to decorate and can serve as the perfect photo opt background for you and your beau to commemorate the day.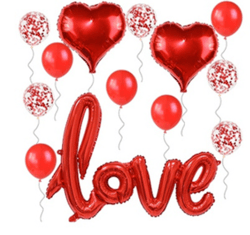 3. Organize an at-home cinema/movie night
Snuggle up in front of your TV screen or use a projector to create the ultimate theater viewing experience. No movie night is complete without popcorn, so try a popcorn maker and popcorn boxes for the authentic experience. You can also jazz up the ambiance of the room with fairy lights.
4. Pull off the perfect floor picnic
A cozy indoor picnic can be the perfect alternative to a table-side dinner. Choose a large, comfy blanket, and adorn with floor cushions and/or pillows for seating. For intimate lighting, decorate the floor with LED Floor candles and rose petals.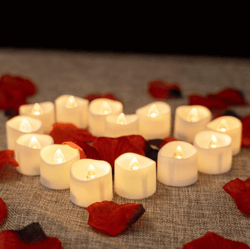 5. Host the ultimate game night
A game night is a fun date option that can last for hours. Put away your electronic devices and get ready for a night filled with laughter and reconnecting with classic card games, board games, trivia or pick up something new like this Love Language card game.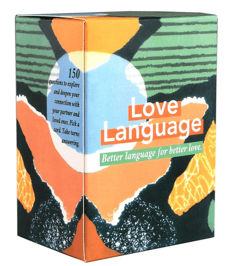 6. Create a memory scrapbook
Make something you'll cherish for years to come by organizing a scrapbook of your relationship together. For this, you'll need to plan in advance to print out favorite photos of your romance. Then, choose a memory book, like this one which comes with stickers, glue, and everything you need to capture your memories.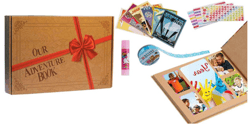 7. Have a spa day
Take time to relax and rejuvenate together with a stay-at-home spa day. Secure a basket with everything needed for the experience including foot soaks, bath bombs and robes. To enhance the zen environment, dim the lights, try an essential oil diffuser and set the mood with a relaxing playlist.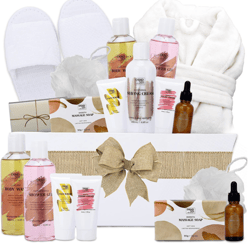 8. Try a couples hand-casting kit
If you're into keepsakes, then a hand-casting kit might be the thing for you. It's a unique and artful way for you and your partner to have a memento holding hands in the form of a 3D mold that will last forever.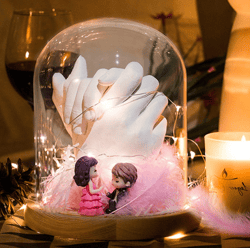 9. Get creative with an indoor scavenger hunt
Plan a friendly adventure in the comfort of your home with a scavenger hunt. You can take the DIY route with handwritten clues that lead to each spot around the house until the final destination and prize is reached (hint: it's easier to start planning the end destination and work backwards). Or, you can buy a ready-made game.
10. Coordinate an unforgettable virtual Valentine's Day date
Planning to spend such a romantic holiday with a loved one without being physically present in front of each other can be tough, but there are plenty of ways to enjoy the day together. Options include signing up for a virtual paint night, having dinner together over your phone screens, or taking turns screen sharing Google map walking tours of your favorite towns. You may even want to send matching couples gifts that you can both can show off on your virtual date, such as his and her mugs, jewelry and clothing.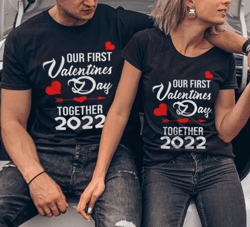 One last idea to make the holiday special—visit our Valentine's Day page of best-selling items for thoughtful gift ideas to wow your partner. Once you're done finding something for your sweetheart, you can also check out gifts for your friends, pets, and more. Happy Valentine's Day!