Wish's Black Friday Sales Start November 1 - Here's What to Expect
Mark your calendars because Wish is coming through with an epic holiday savings event you won't want to miss. In November 2022, almost every day is Black Friday on Wish. That's right! We're offering daily discounts throughout the month, helping you score some major savings on top categories, including tech, fashion, home decor, toys, and more. Whether you're looking for holiday gifts or love buying essentials at bargain prices, this article breaks down everything you need to know so you can shop early and save. Plus, keep reading to get a sneak peek of some of the upcoming deals!
What and when is Wish's 2022 Every Day is Black Friday event?



Our multi-day savings event kicks off on November 1 and runs until November 24, 2022. During this time, simply log onto the Wish app or Wish.com daily to see exclusive price drops on a different trending category. No need to wait until Black Friday for low prices — we've got almost an entire month of deals! Plus, additional bargains will be unveiled weekly with flash sales on major items such as electronics and home decor.
Why should I check out Wish's Every Day is Black Friday event?
Now is a great time to beat the holiday rush and relax knowing items for everyone on your list are on their way to your doorstep. Need help picking out some items for holiday gift-giving? As part of the event, we've curated a gift guide with a thoughtful selection of ideas along with the option to browse by various price points so you stay on budget.
When will the weekly flash sales drop?
Tuesdays in November are about to get a lot more exciting. On November 8, 15, and 22, we'll be releasing limited flash sales with markdowns of up to 40% or more (promotions will vary by market). The deals will be first-come, first-serve so save these dates so you can visit Wish and act fast when they become available.
Do I need a membership or coupon codes to get the deals?
Wish's Every Day is Black Friday event is open to everyone! No membership fees are needed, but you will need to create a free account (if you don't have one already) in order to check out. You also don't have to collect any coupon codes — discounts will automatically be available.
How can I get updates about the Every Day is Black Friday deals on Wish?
Daily deals will drop in the app every day at 12 A.M. PST. If you need a reminder, make sure push notifications are enabled to receive alerts, and check your inbox for weekly emails featuring some of the best deals. Also, follow us on Instagram and Facebook for weekly shopping live events to see the latest, greatest deals and up-to-date information.
What is the latest date I can place an order on Wish to receive it in time for Christmas?
Delivery times will vary so be sure to check individual product listings for estimated arrival dates. We strongly recommend ordering your gifts by November 25th so they arrive on time.
What other sales on Wish can I look out for during the holidays?
In addition to our daily deals event, the month of November is filled with so many other ways to save. For example, look out for special deals on November 11. In the U.S. there will be a Veteran's Day sale with up to 11% off sitewide; plus, shoppers who check out with Klarna on that day will receive 35% off their order (U.S. only; minimum order of $10 required; max discount $50.) — that's nearly 50% off on this day. For our other global markets, we'll be celebrating 11/11, Singles Day, with 11% off sitewide! Keep checking the app regularly and you may see other sitewide sales (hint, hint).
What are some of the best deals to expect during Wish's Every Day is Black Friday event?
We did a little hunting—here's a sneak peek of some of our favorite items for gifting. Some are available throughout the entire event (daily deals), while others will only be discounted for a limited period (flash sales). Make sure to save your favorites in the app so you're prepared to add to your cart when the sales begin. Note, product discounts and availabilities may vary by market. You'll have to act fast! Discounts are only available while supplies last.
This highly pigmented, ultra creamy lipstick is a Wish customer favorite, receiving over 5 stars on the app! Its creamy formulation is designed to deliver a buttery smooth feel and a big color payoff.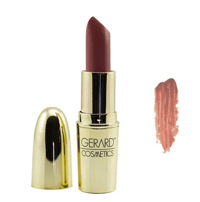 Leave your heavy vacuum cleaner in the closet. Easily clean up everyday messes with this mini lightweight tool that helps get the job done in a flash.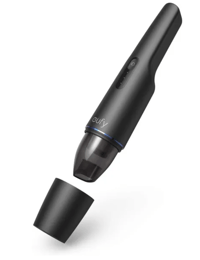 Know someone who's always running late? This quirky alarm clock will walk, shake, and change directions to make sure to get heavy sleepers out of bed on time.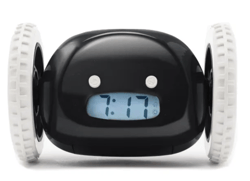 These pillow-soft slippers feature rubber soles so they can be worn both inside and outside the house. They are also available in a matching two-tone version for men, making them the perfect gift for couples.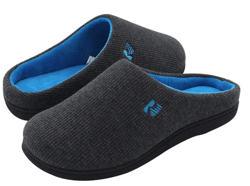 Looking for a gift for a hard-to-buy-for guy in your life? If he's a handyman, he'll love this stud finder which can be used to easily locate studs, pipes, bolts, beams, and more behind walls.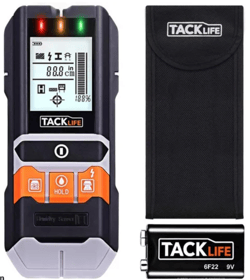 Safeguard and monitor your home with this security system which comes equipped with guided instructions for an easy DIY installation.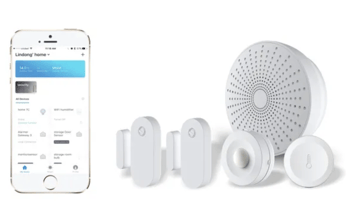 Get a restful night's sleep with this classic set which offers a cotton-like softness and classic style that will work in any bedroom.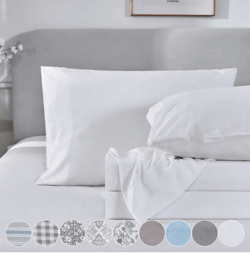 Shop Holiday Deals Now and Pay Later
Save with Wish during the month-long Black Friday event and throughout the holiday season. With a huge selection to choose from and flexible payment options, Wish is a one-stop shop for convenient and budget-friendly shopping, without having to leave your home. Get ready for the sale — download the app today.