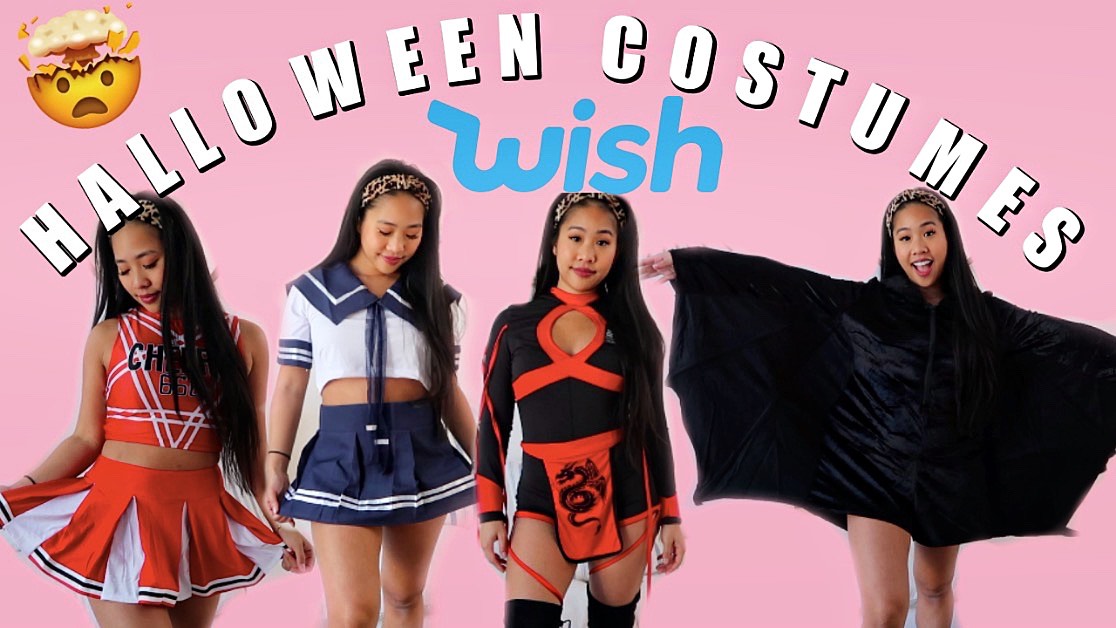 Thinking about dressing up this Halloween? There's nothing like being able to transform in the night and serve an extra bit of sass.
Whether you want to go sexy or just surprise everyone, Halloween is the time to take yourself out of your day-to-day and embody the fantasy.
You might be attending your first virtual Halloween party OR just getting dolled up for a small Halloween fiesta with your closest friends.
So what are you going to wear? Need some inspo? Well, you're in luck. One of our dearest Wish shoppers, Selena Lim, chose 7 different Wish Halloween costumes to try on, rate, and give us the real deal, unfiltered!
Hit play and start taking notes – she's giving you all deets (even what her husband thinks)!
The Review:
All the Costume Deets:
How about if you want to celebrate but wearing a costume is too much? Check out our Halloween makeup tutorials. You can become a unicorn or a comic book character, this is the holiday when you can embrace that 'no-limits' energy!
What about your favorite sidekick, your pet? You can't leave them out of this. Check out all our pet Halloween costumes here.
You're all set – you have your costume, the inspo, so please share! Also, make sure to enter our Halloween costume contest, Wishoween. Find out more here!
Whatever you're doing or wherever you may be, get in the Halloween spirit, and don't forget to bring the spooky.
AND never forget, with Wish you know one thing: you won't have to break the bank, EVER!
Bonus: Most of the costumes listed above are Wish Express, which means you can get them in time for Halloween. Don't wait, get shopping!