What Your Friends Actually Want: Awesome Gifts Based on Zodiac Sign
It's notoriously hard to shop for the people you love because you want to get them something they'll enjoy.
Take a bit of the pressure off and let the stars guide you toward the perfect present by buying gifts based on zodiac sign. Don't worry. These items won't scream that you just googled astrology gifts either!
Gifts for Aries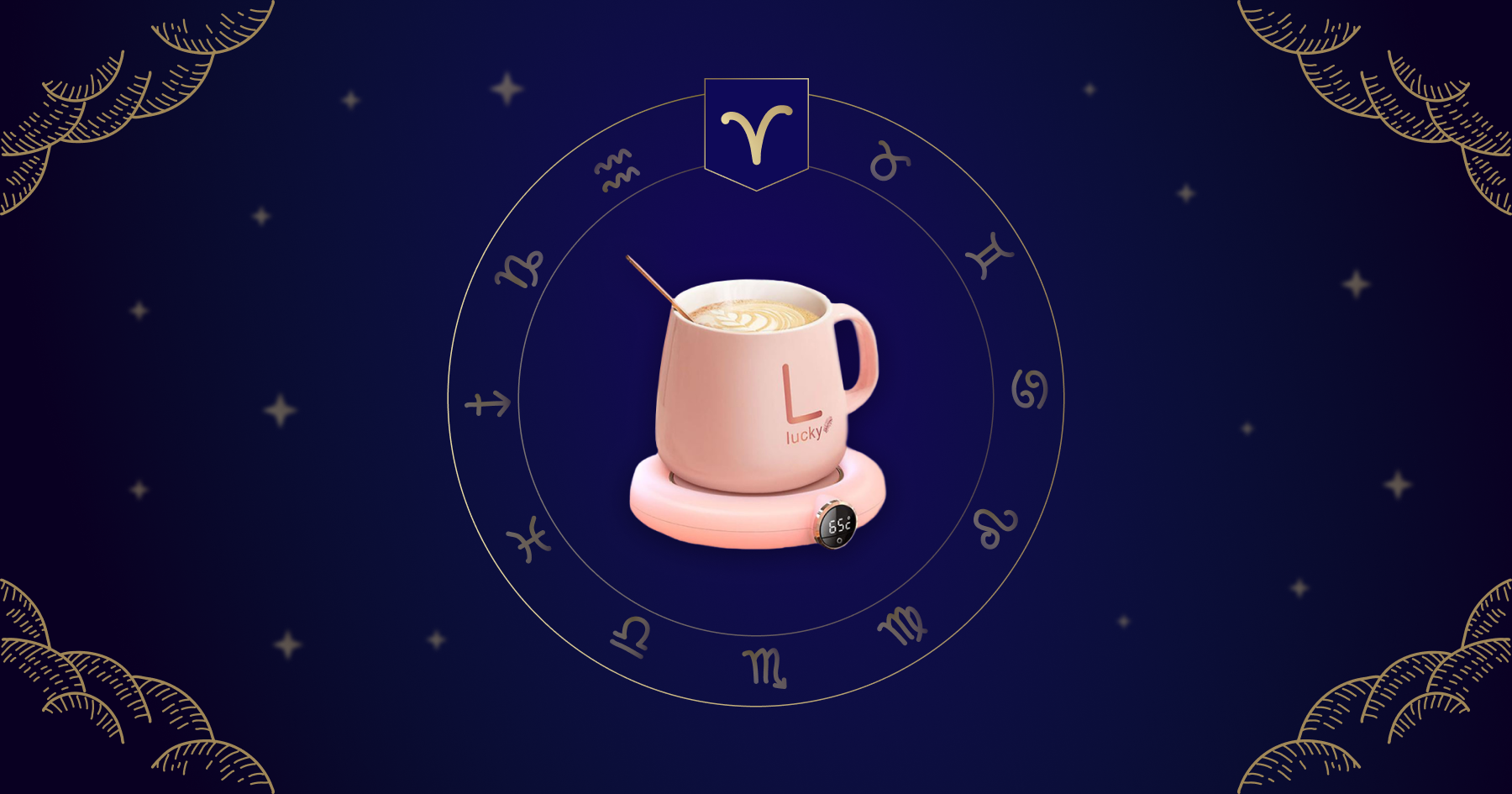 If you've ever met an Aries, you'll know it after reading this. Born between March 21st and April 19th, this sun sign has a bold and passionate personality. These fire signs radiate big energy that may sometimes be misunderstood, causing them to butt heads with others.
Their charisma and natural talents are undeniable. When you pair that with a fiery heart of molten gold, they prove themselves to be loveable rascals who you'd be lucky to have by your side!
Beverage warmer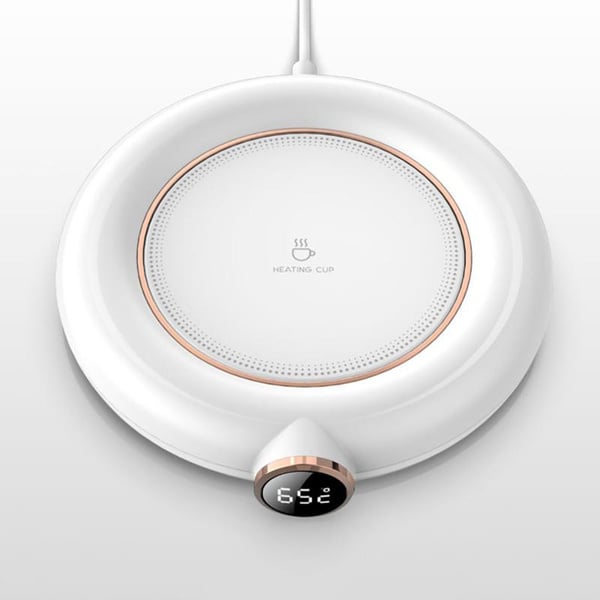 Those born under Aries are glass-half-full types with a generous and driven nature. Show them a little love with this chic heated coaster that'll keep their favorite beverages at the right temperature while they're studying, working, or dominating a puzzle.
Utility key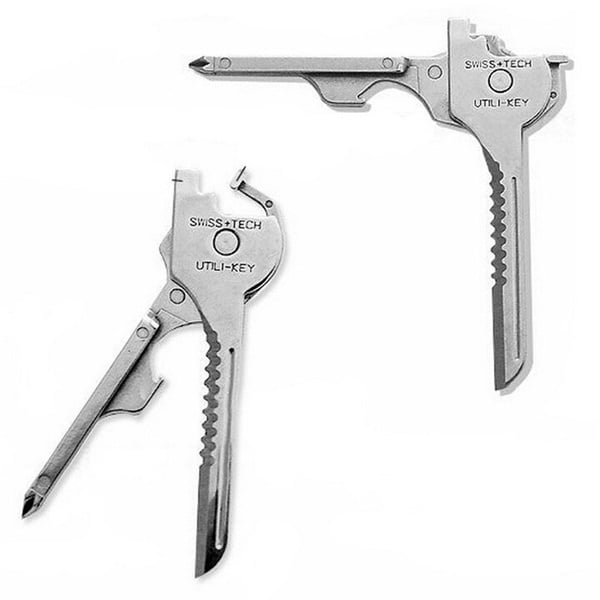 Your Aries friend is always in the action, so they probably have tons of personal stories with crazy plot twists to share. Gift them this all-purpose utility key that features six tools, so they stay prepared for anything. Slip it onto a keyring for convenient and discreet carrying.
Vintage glamour mirror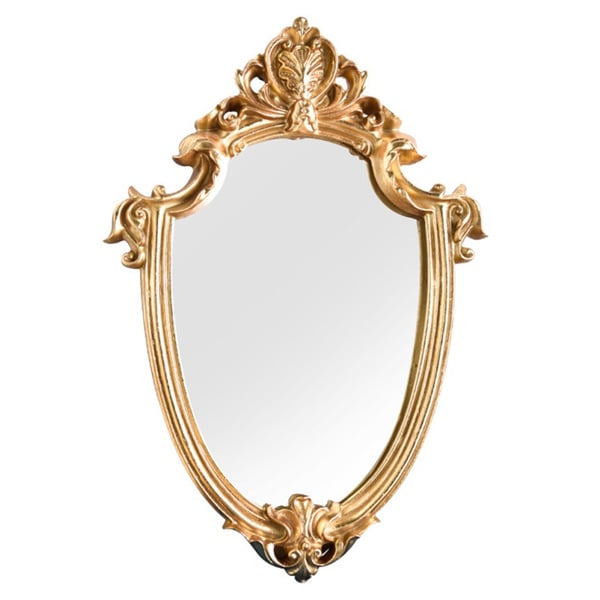 Aries have a reputation for being stubborn and ultra-competitive. A fully actualized Aries knows that competing with themselves is the true challenge. Give the Aries in your life a well-deserved ego boost by showing them how far they've come with this vintage glamour mirror that will reflect light (and their radiance) within their space.
Bluetooth sunglasses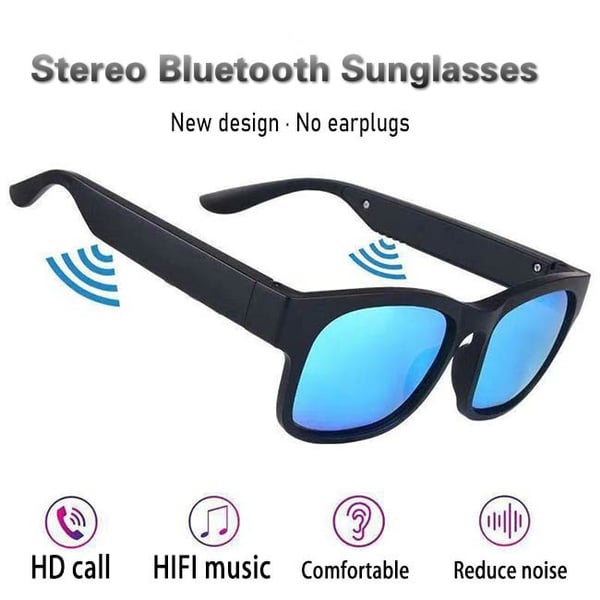 Admire your Aries for being unapologetically themselves? They're natural trendsetters with a knack for discovering the next big thing. These wireless Bluetooth sunglasses are a great pick for them because they'll be able to listen to their favorite playlists without worrying about losing earpieces.
Bucket hat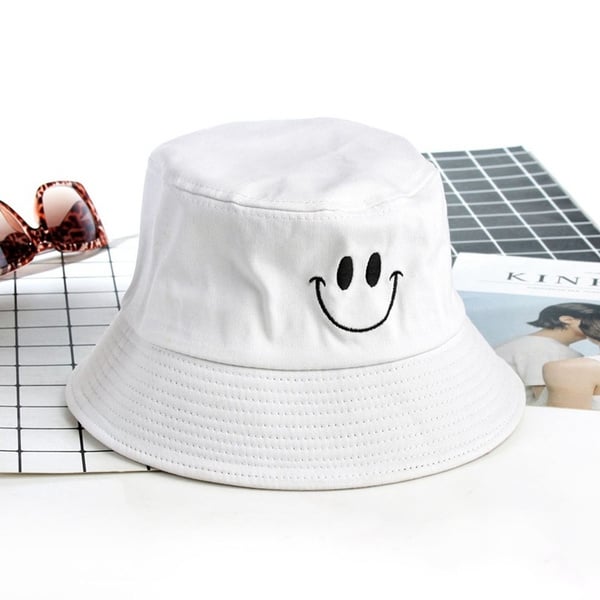 Aries are fearless and have the confidence to pull off anything. They tend to express themselves through their style, and since Aries rules the head, this trendy bucket hat with an average 4.9-star rating is the perfect find for them.
Gifts for Taurus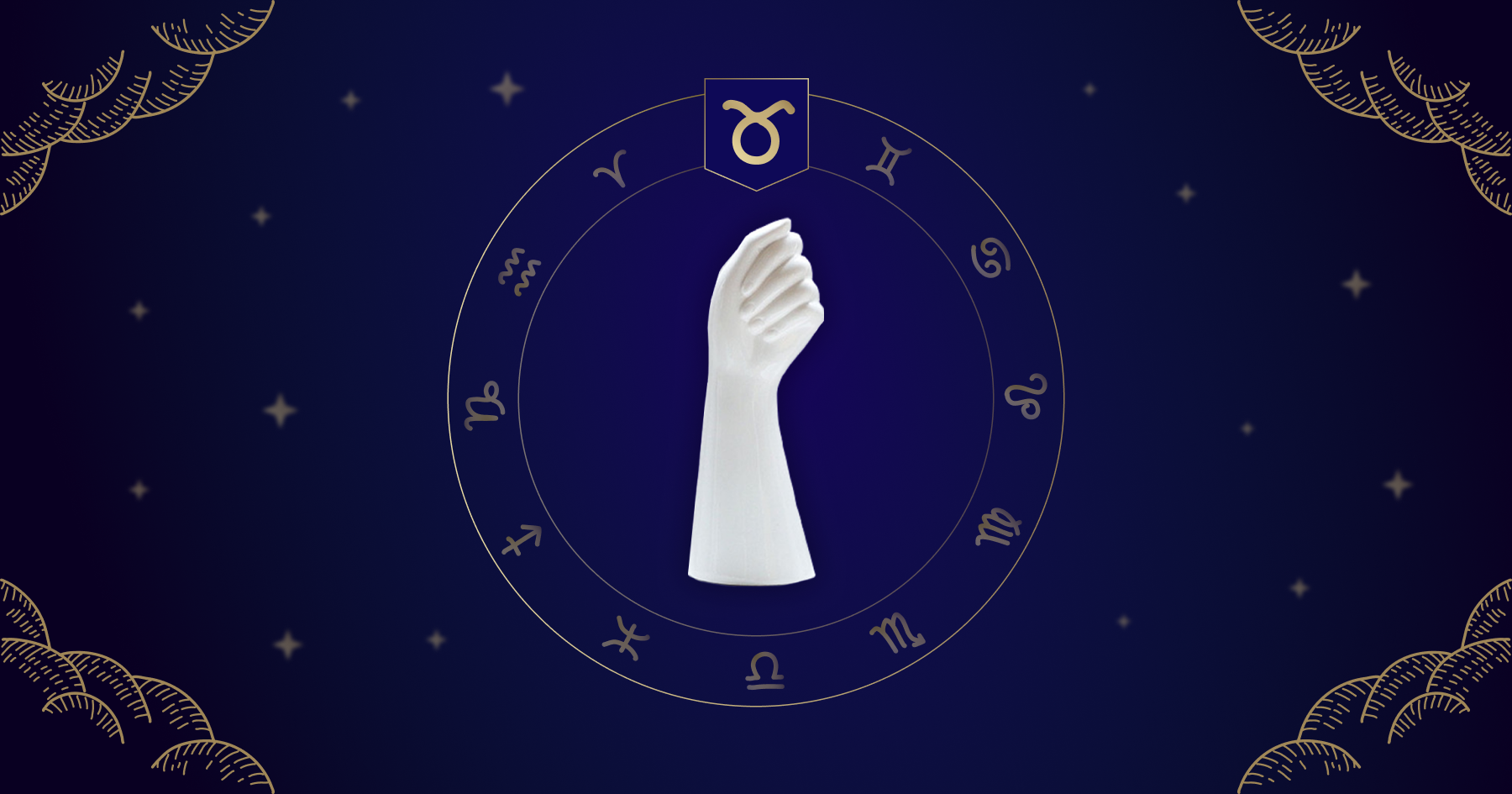 Gentle-yet-fierce, those born between April 20th and May 20th are Taurus. Because of their seemingly laidback personalities, some people are surprised to find Tauruses are incredibly calculated and thrive on structured routines.
Tauruses are practical, so quality items that add functionality to their safe space will melt their guarded hearts into sweet, sweet jelly.
​​Modern vase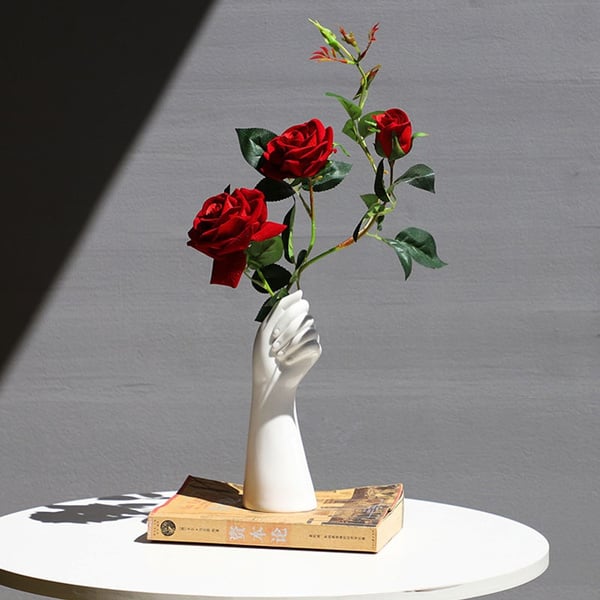 If you've been invited into a Taurus' home, congrats! That's like getting a glimpse of their soul. Although their design style may not be flashy, each item serves a purpose. Help them create their dream home with this beautiful modern vase.
Foldable jewelry holder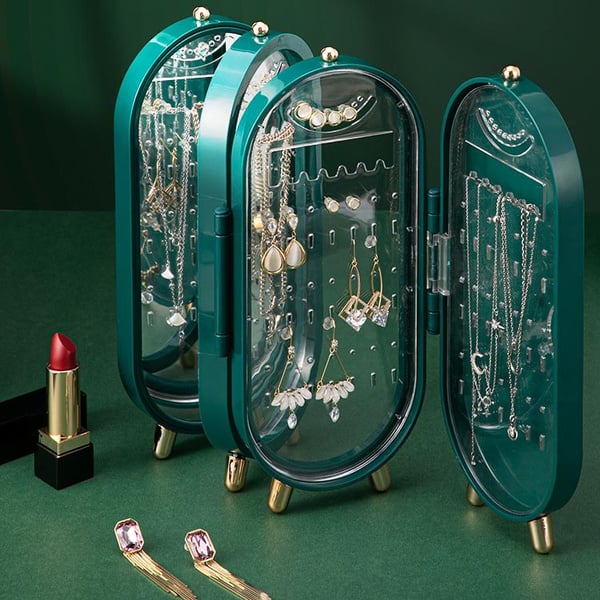 Jewelry can be a very intimate gift, especially for someone as picky as Taurus. Instead of showing your love for them through accessories, get them something like this foldable jewelry holder that'll give their precious chains and earrings a home.
Cast iron dutch oven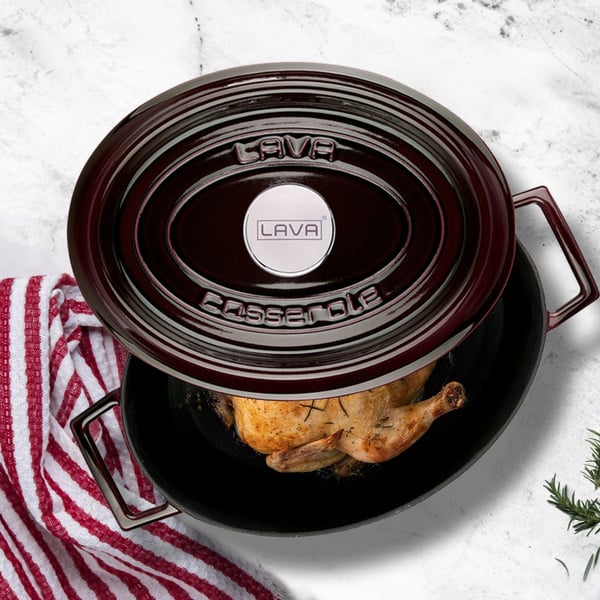 The way to a hard-working Taurus' heart is through their stomach. Cook up a big batch of their favorite comfort food in this cast iron dutch oven that'll keep meals warm for second helpings.
Sunrise alarm clock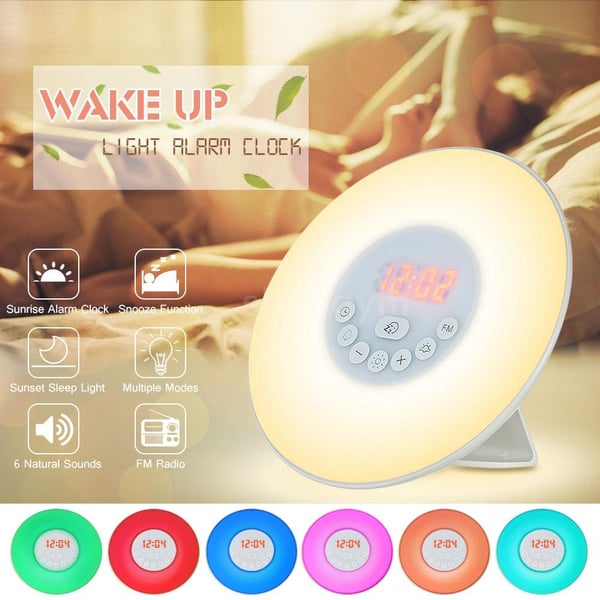 Tauruses tend to be night owls. To help them stick to a consistent routine, gift them this sunrise alarm clock. It simulates natural light to gently lull them to sleep or wake them up feeling relaxed.
Nano mister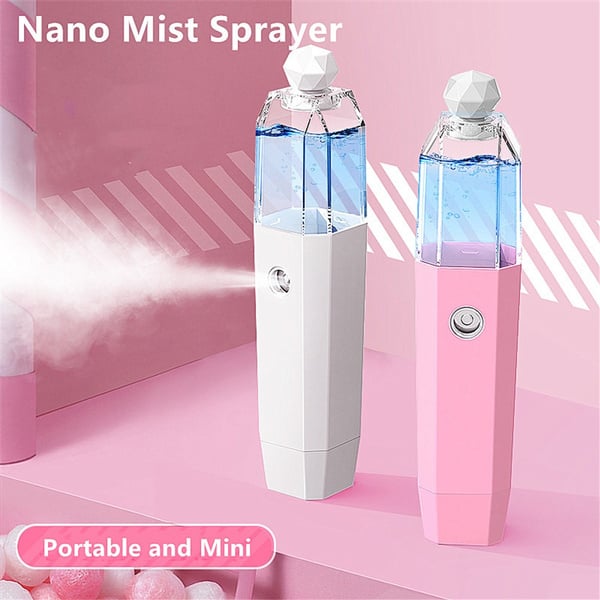 Tauruses have been practicing self-love and self-care their whole life! You could probably even say they coined the term "treat yourself." This nano mister is an extravagant beauty tool that won't break the bank. Have them fill it with rose water and spritz it on their face for a refreshing afternoon pick-me-up.
Gifts for Gemini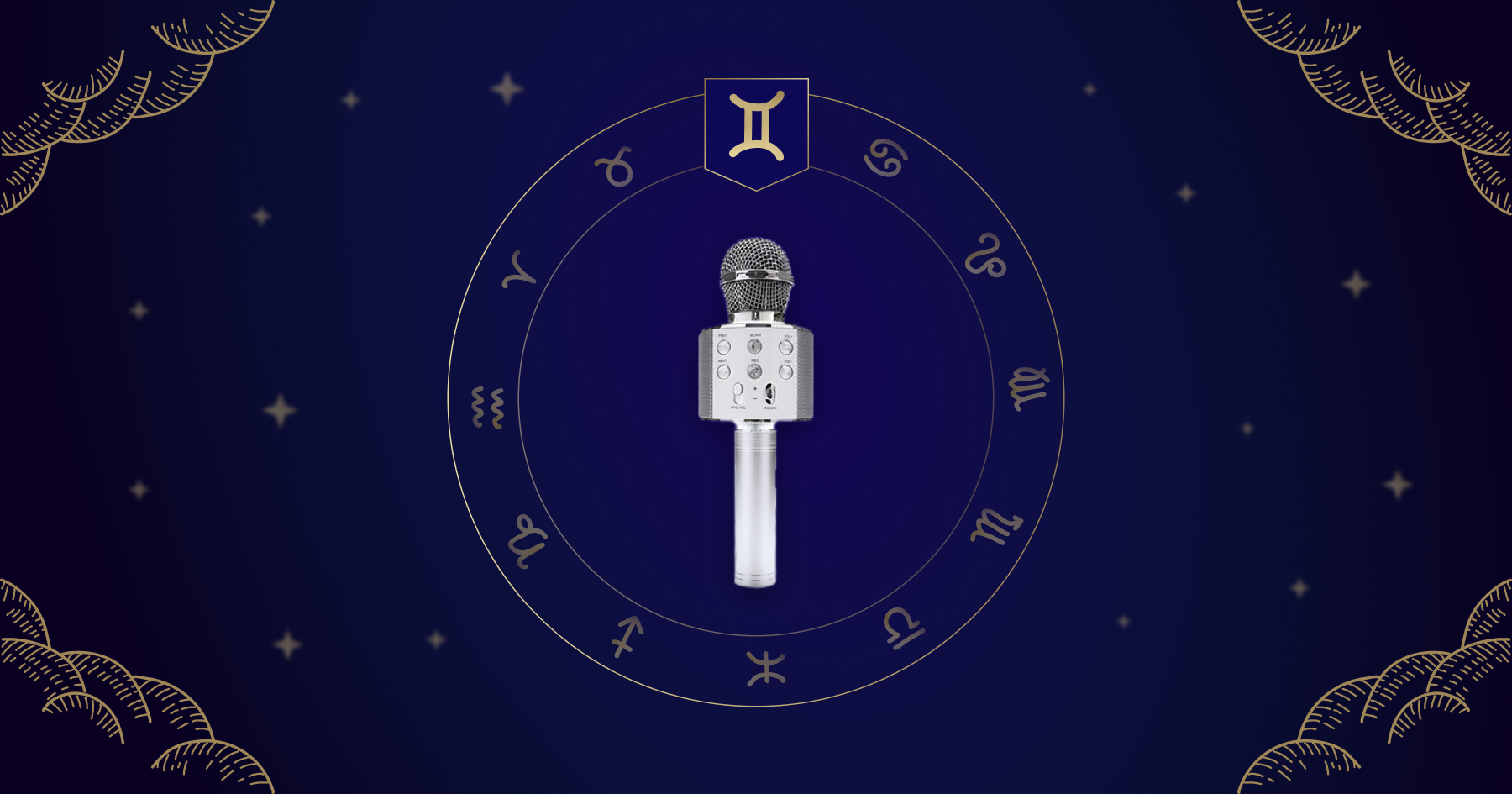 The life of the party has arrived! Born between May 21st and June 20th, Geminis are curious, chatty, clever, and sometimes play devil's advocate.
Although Geminis get poked fun at via astrology memes for their multiple personalities, they are incredibly perceptive! And they might be the only ones who can handle a little self-deprecating humor. A Gemini is an expert at "reading the room" and can adapt to match the energy.
Adjustable ring light tripod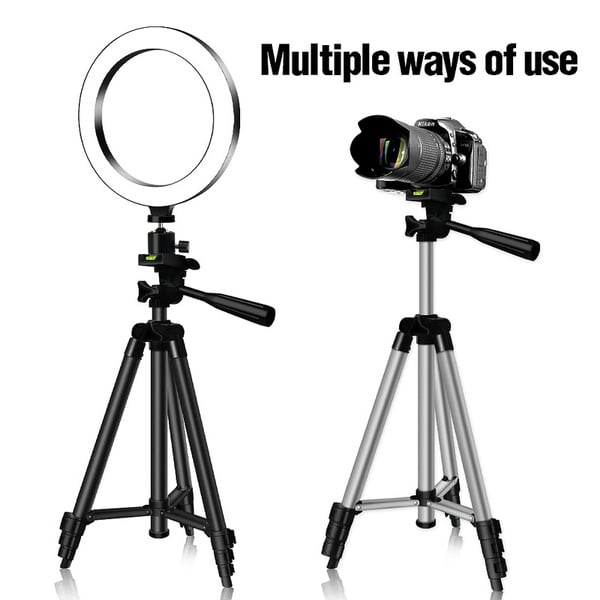 I wouldn't be surprised if Geminis were the blueprint for the title How to Win Friends and Influence People. Lickd found that most influencers are Geminis. To help them see the superstar they are, get them this adjustable ring light tripod with different light settings.
Cute tote bag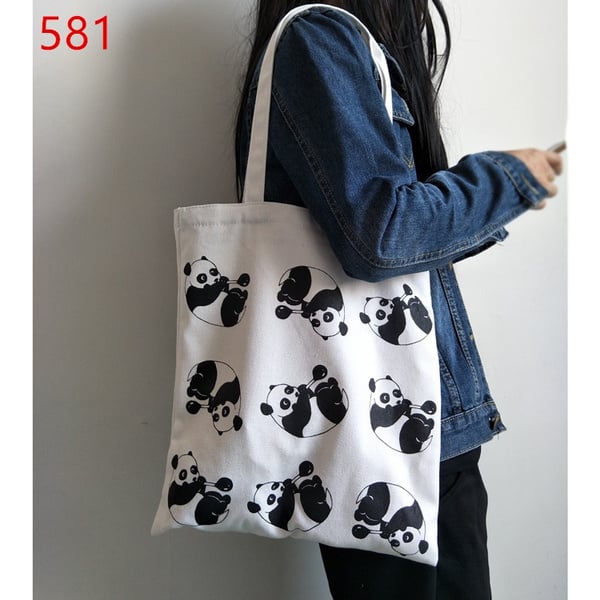 Don't underestimate the wit of a Gemini. Their friendly demeanor is a front for their intellect, which they could use for good or evil. Indulge their brainy side with this cute canvas tote bag that they can use to carry around their books and blessed mess.
Wireless microphone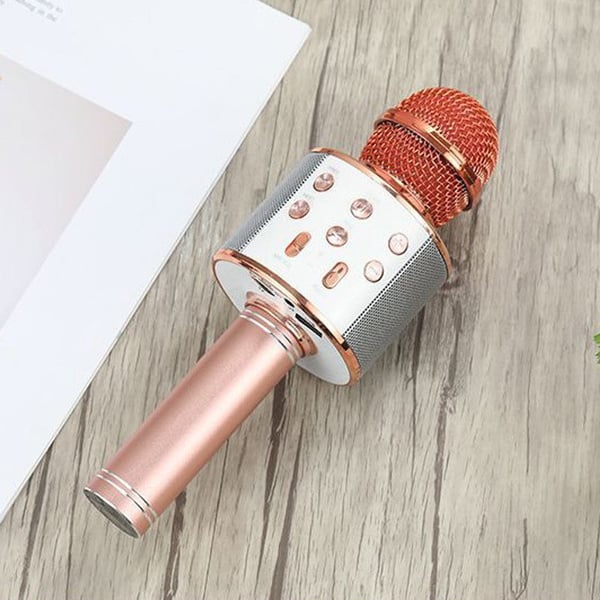 Those born under Gemini are natural-born communicators with a flair for the dramatic. This wireless microphone will show that you appreciate who they are! It's wireless, portable, and Bluetooth compatible.
Color-changing nail polish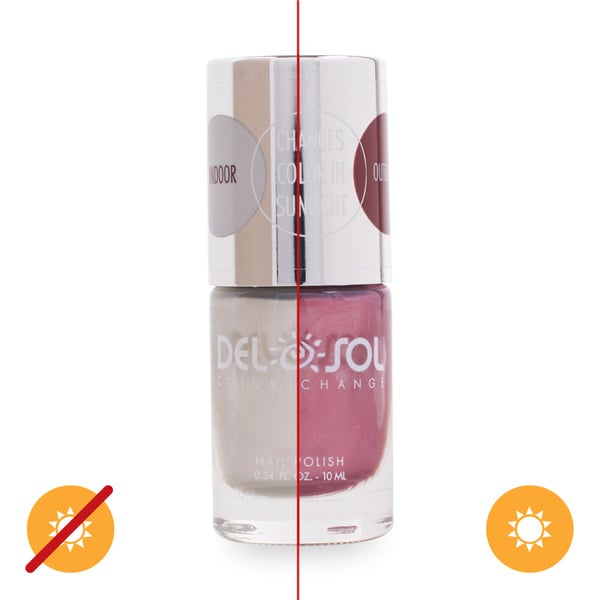 Indecisiveness and overthinking can plague a Gemini. Help them combat decision fatigue by giving them this color-changing nail polish that visibly transforms from a lighter to darker color while maintaining the sparkle factor!
LED shower head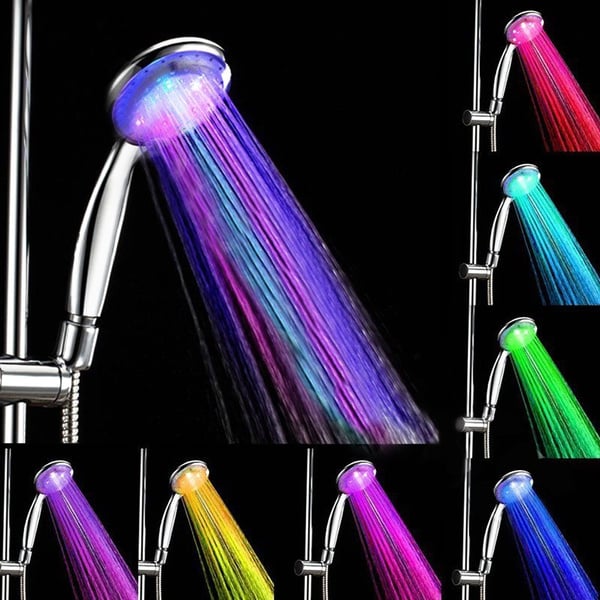 The party doesn't have to end when their social battery runs out. Gift this LED shower head to re-energize the Gemini in your life, even when they're taking some me-time.
Gifts for Cancer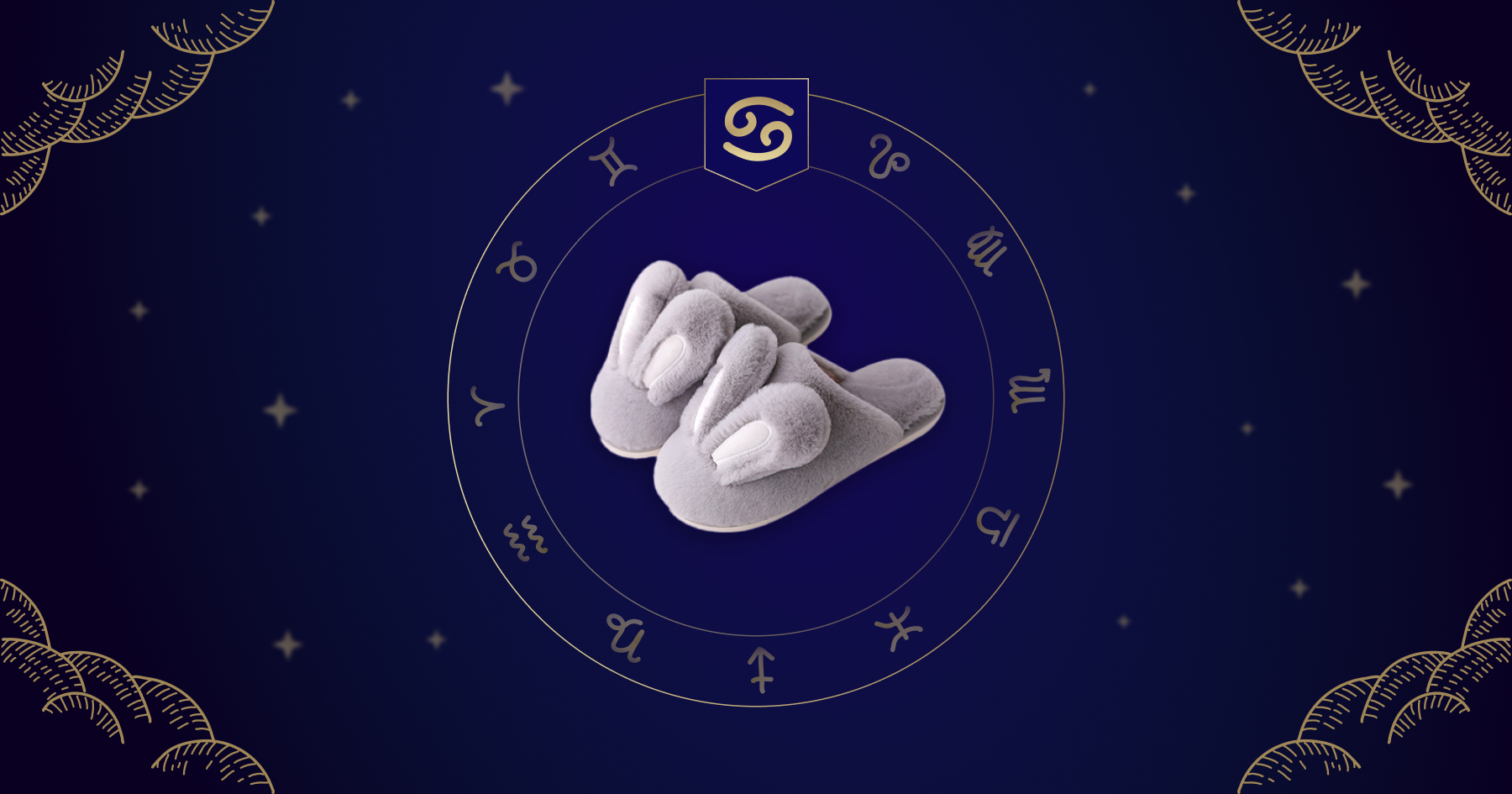 The best way to describe a Cancer is by comparing it to its symbol, the crab. Like the crab, Cancers have a tough shell on the outside that protects its soft and sensitive inside.
Born between June 21st and July 22nd, these compassionate souls seek comfort in their personal sanctuaries and are loyal friends. To show them how much you care, treat them to something they need but wouldn't usually get for themselves.
Bunny slippers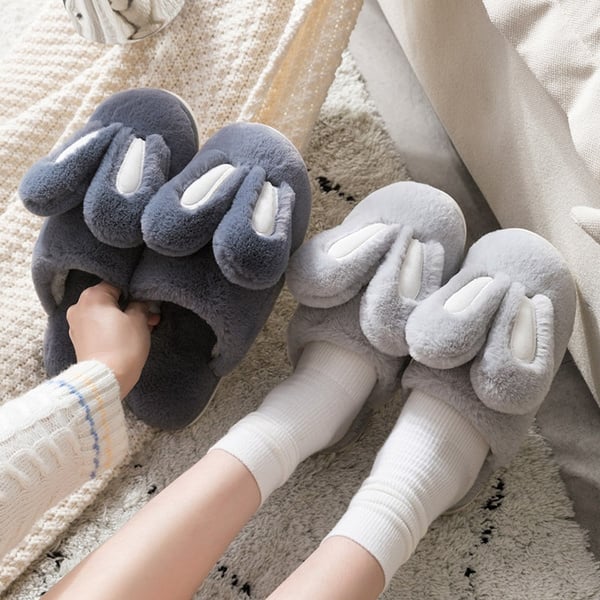 Cancers are creatures of habit who LOVE being in their comfort zone. These fluffy bunny slippers are lined with faux fur on the inside to keep their feet warm, so they'll feel like they're walking on sunshine!
Whiskey glass with a wooden base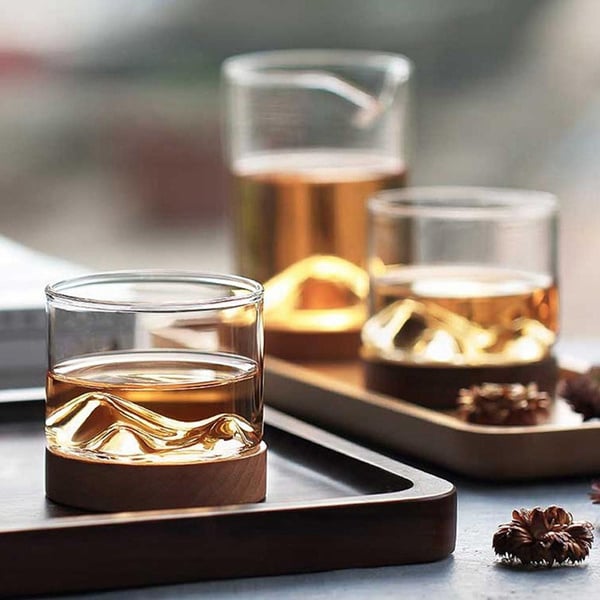 Home is where the heart is for Cancers. They consider their home an extension of themselves and will retreat there for security. They'll move mountains to make a home, which is why this whiskey glass with a mountainous base makes sense for them.
Blanket hoodie
Cancers are strong yet sensitive. Appeal to their inner softie by gifting them this adorable faux fur-lined blanket hoodie that they can wear while lounging around the house.
Secret message locket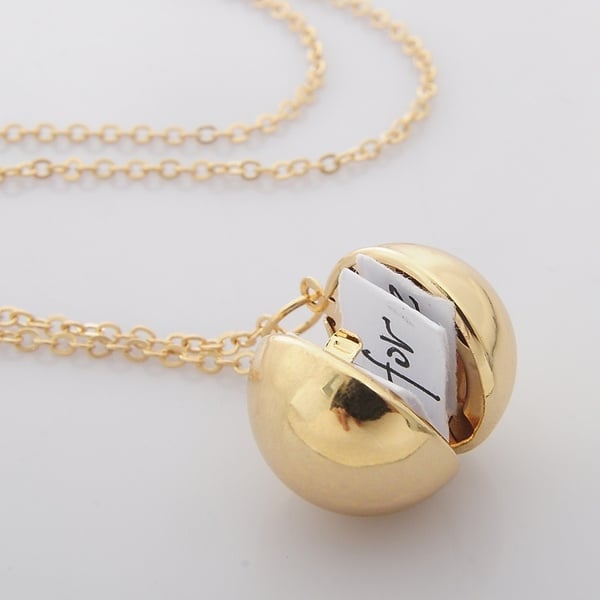 It might take some time to truly get to know a Cancer. Once you gain their trust, though, they become truly loyal confidants. This secret message locket is a sentimental gift they will hold near and dear to them.
Baccarat Rouge 540 by Maison Francis Kurkdijan
Although flashy bling isn't a Cancer's style, that doesn't mean they don't like extravagant things. They just prefer quality goods, like this Maison Francis Kurkdijan perfume that's been awarded the authentic brand product badge on Wish.
Gifts for Leo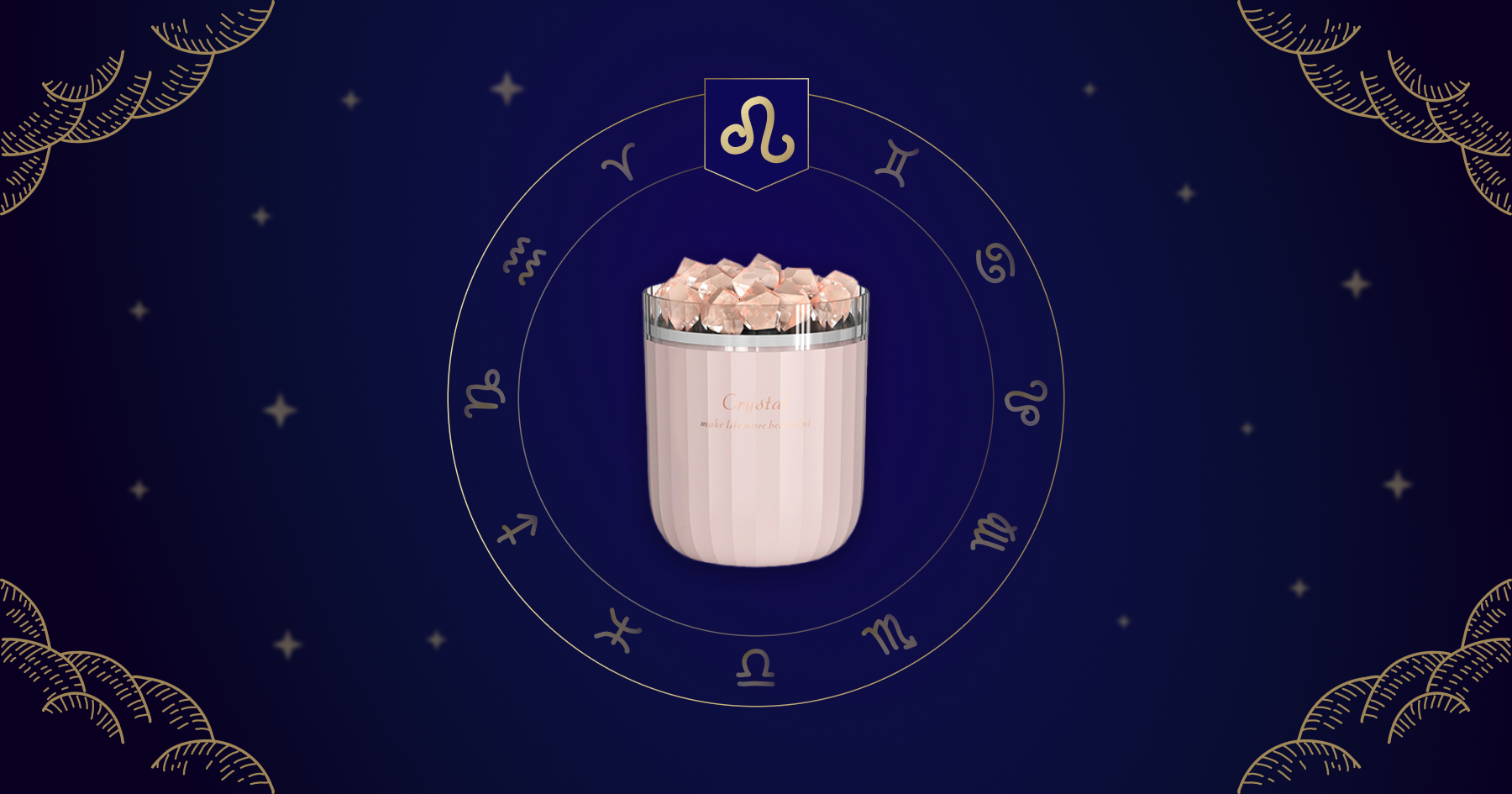 Born between July 23 and August 22, those born under Leo are warm, charismatic, and radiate royal, effortless confidence.
Leos are known to be driven, brave, and strong-willed. To bring them down to Earth once in a while, get them something that'll help them enjoy the little luxuries in life.
Rhinestone letter face mask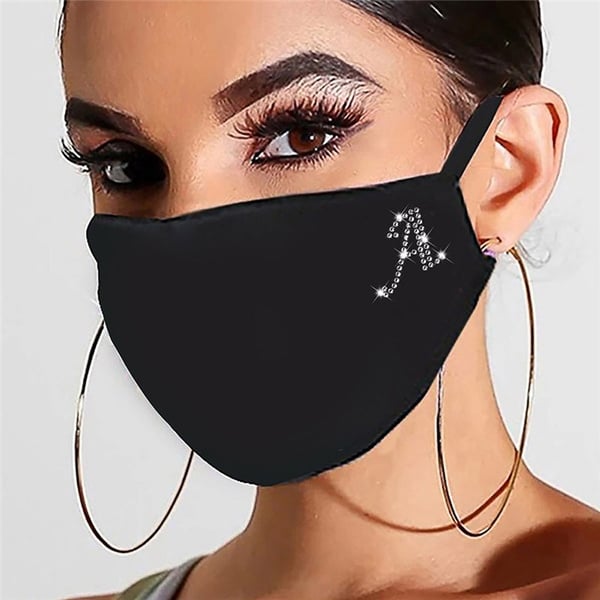 Wherever they are, whatever they're doing, Leos are the main character. Gift the Leo in your life this rhinestone letter face mask, which adds just the right amount of sparkle to their natural charm.
Towel warmer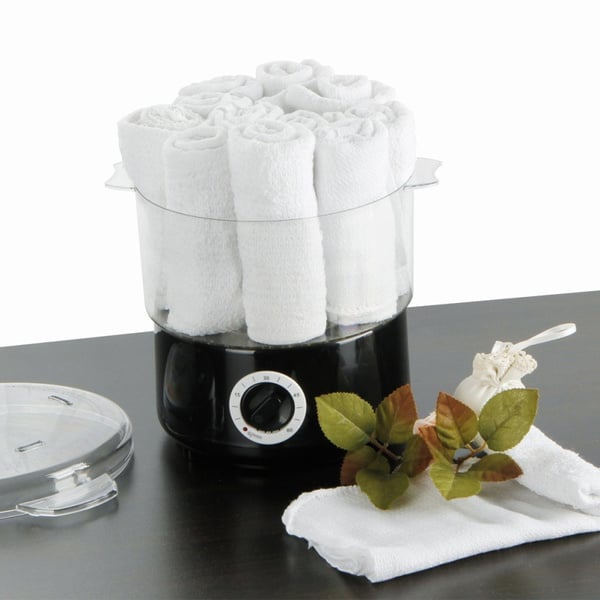 If you know a Leo who already treats themself, get them this #extra towel warmer. Almost nothing feels better or more luxurious than wrapping yourself up in a warm towel after a shower.
Hair claw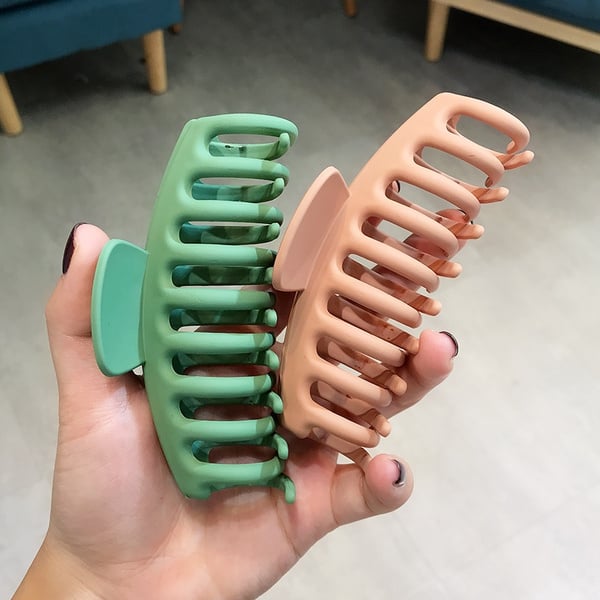 If I had to choose one phrase to describe every Leo I've ever met, it'd be classy AF. Scrunchies are cute, but don't exactly scream sophistication. Instead, opt to get them something super chic, like these solid-colored hair claws to secure their luscious mane.
Portable humidifier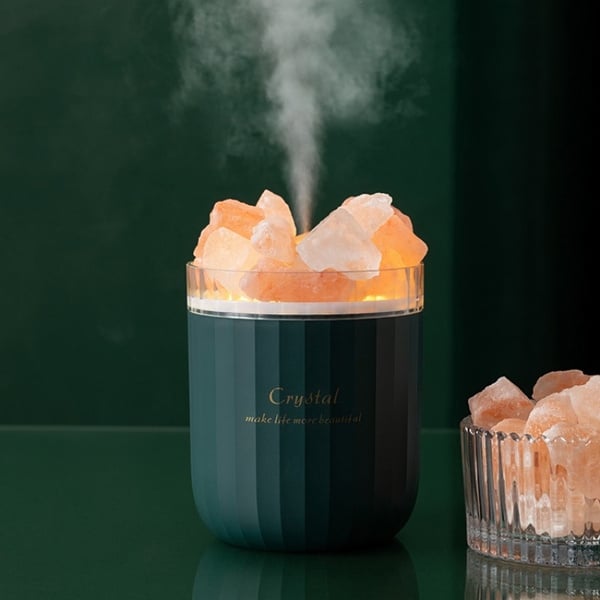 For good vibes and perfect humidity levels wherever they go, gift your Leo this portable humidifier topped with crystal-like gems. They'll appreciate the all-around beauty benefits!
Stylish sunglasses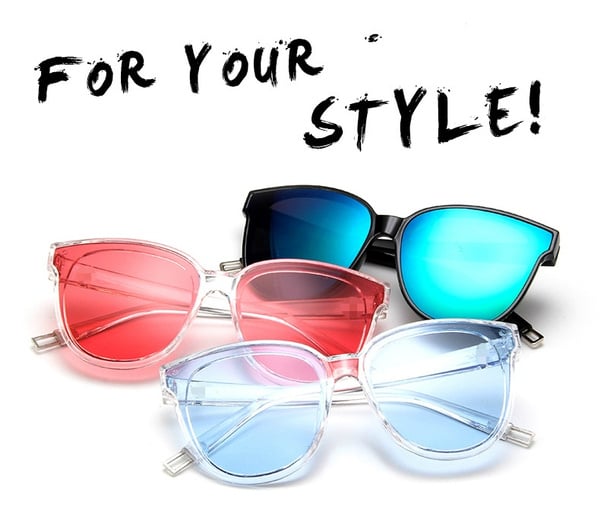 Every Leo needs a pair of statement sunglasses. Picture them in these stylish sunglasses as they cruise through town with all the windows down. The unisex-style frame and ombre lenses make it perfect for everyday wear.
Gifts for Virgo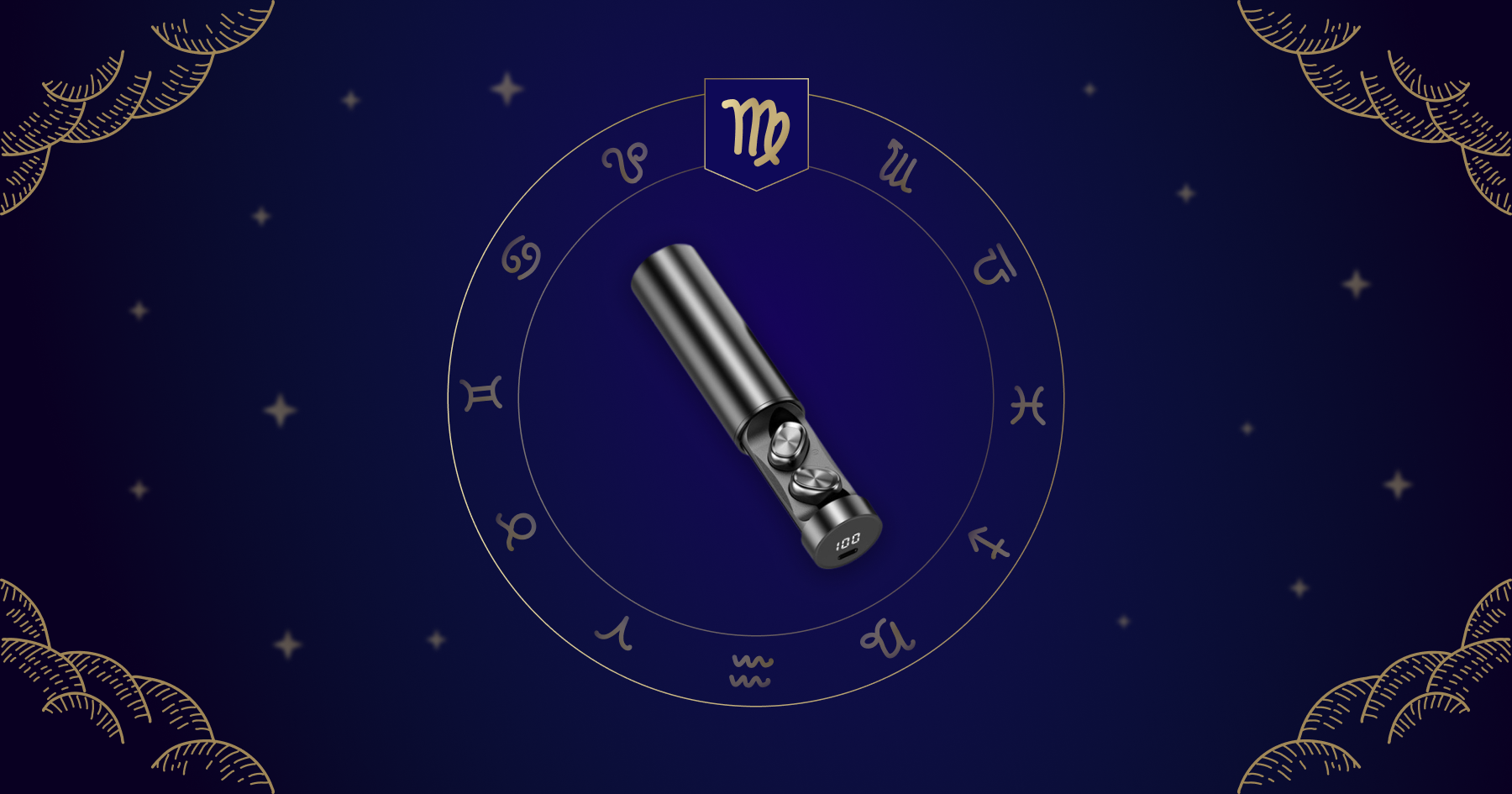 Ah yes, Virgos. The best zodiac sign when it comes to paying attention to detail. Born between August 23rd and September 22nd, Virgos are logical, hardworking, and meticulous.
Virgos are brilliant and will walk you through any problem you have. Express your thanks by spoiling them with gifts that show you appreciate them.
Tote bag with pockets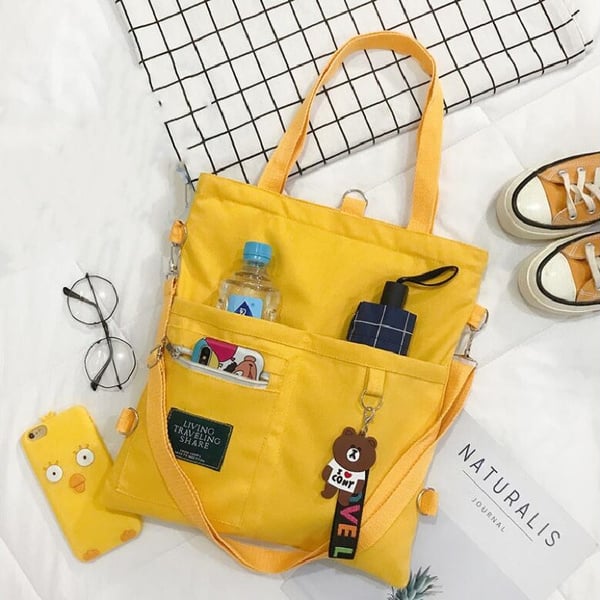 A Virgo's sense of style errs on the side of timeless. They'd prefer something quality that'll last, so this tote bag with pockets is an easy choice for their everyday carry bag.
Nail polish stickers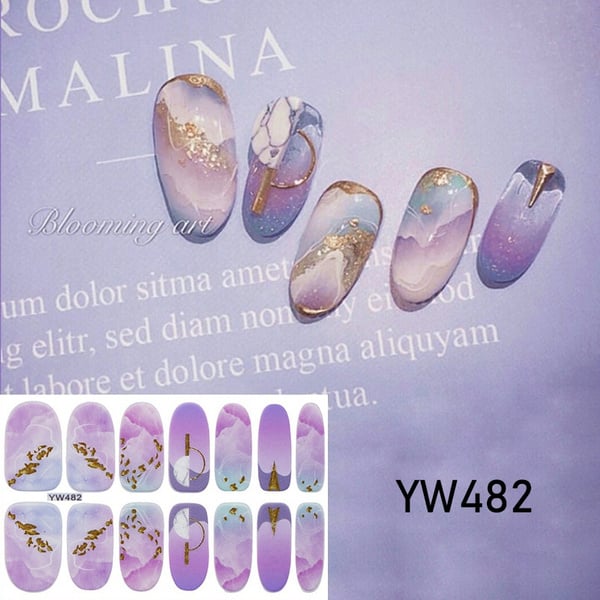 For low-maintenance Virgos, these nail polish stickers are game-changers! It requires minimal effort while offering maximum cuteness.
Fitness tracker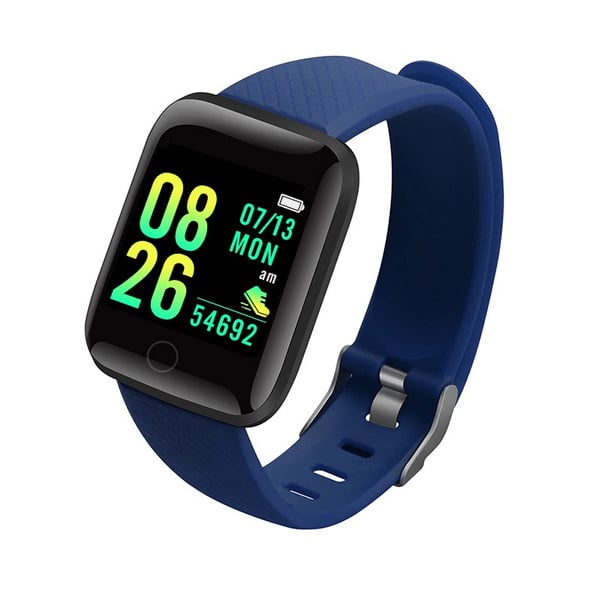 Virgos are control freaks but totally in the best way possible. They're obsessed with tracking and planning all their moves, so get them a fitness tracker that'll do some of the work for them.
Picnic basket set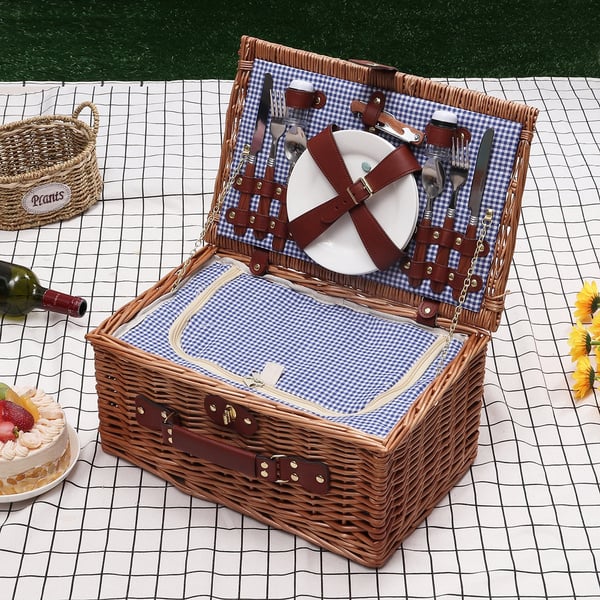 Let's get one thing straight. Virgos can come off cold, but they do desire closeness and show it when they're with the right people! This retro picnic basket set is perfect for them as it combines practicality, romance, and the outdoors.
Noise-canceling earbuds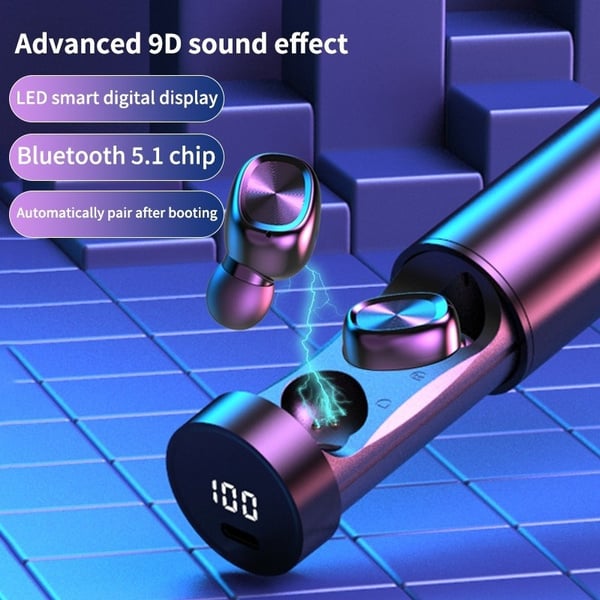 Analytical personalities like Virgo may suffer from a thinking overload from time to time. These noise-canceling earbuds will help them de-stress by drowning out ambient noise with their favorite sounds (or silence).
Gifts for Libra
Libras, born between September 23rd and October 22nd, are the diplomats of the zodiac. They're charming and empathetic, with a natural talent for forming partnerships.
These autumn babies find comfort in friendships and community, so finding gifts that deepen their relationships and keep them in touch with their crews are solid picks.
Mini portable chargers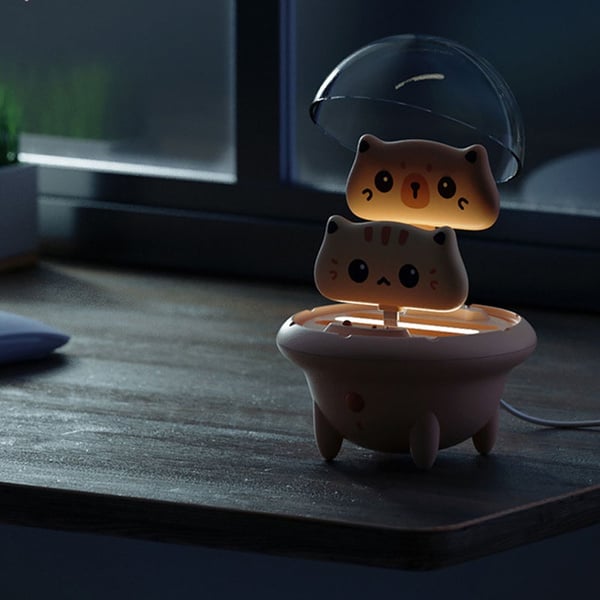 As the social butterfly of the zodiac, Libras crave connection. These wireless mini chargers will see to it that they'll always be connected. Plus, the charging base emits a soft, warm light at night so they might feel less alone in their room.
Meditation cushion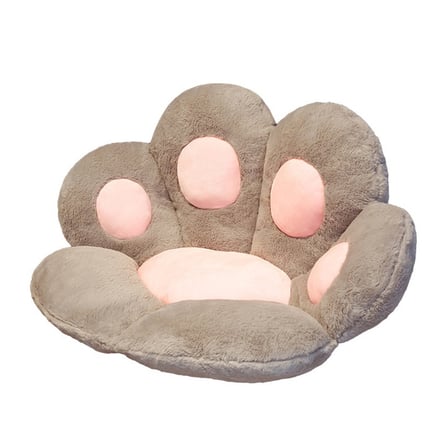 Libra is the only sign that's symbolized by an inanimate object, the scales. This sign is all about balance in their lives, so of course, they need a place to zen out sometimes. Who wouldn't feel comforted by sitting on this kawaii meditation cushion?
Charcuterie board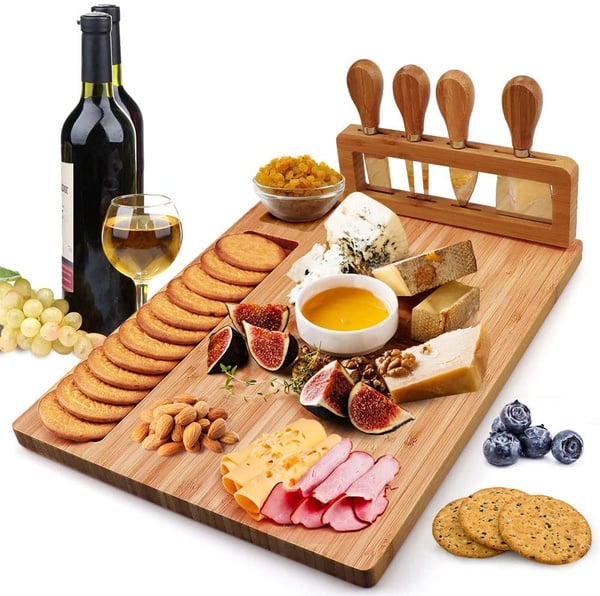 What might heaven look like for a Libra? I'm guessing it'd be a dinner party full of their closest companions. Create their heaven on Earth with this charcuterie board that they can use to entertain friends and family.
Sunset lamp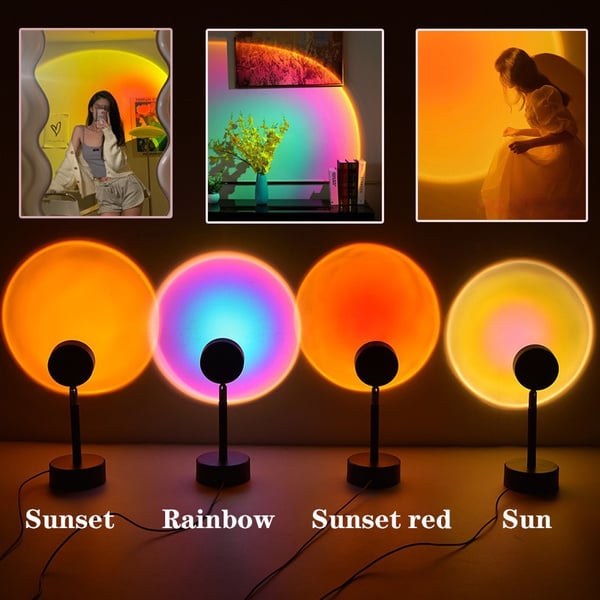 Libras enjoy basking the limelight and can be serial flirts. Capture golden hour no matter what time it is for your hopeless romantic using this sunset lamp with four ambient light settings.
Sushi-making kit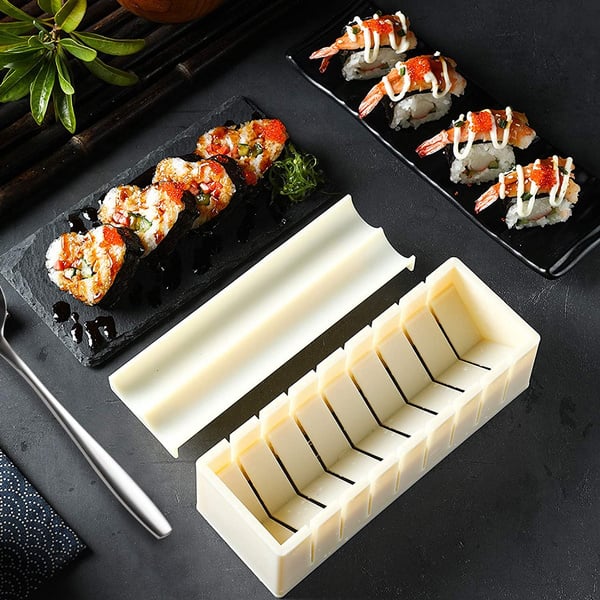 Quality time could be one of this zodiac sign's love languages! If that's true for the Libra in your life, give them something that shows them you want to hang out. This sushi-making kit is an excellent way to spend time together.
Gifts for Scorpio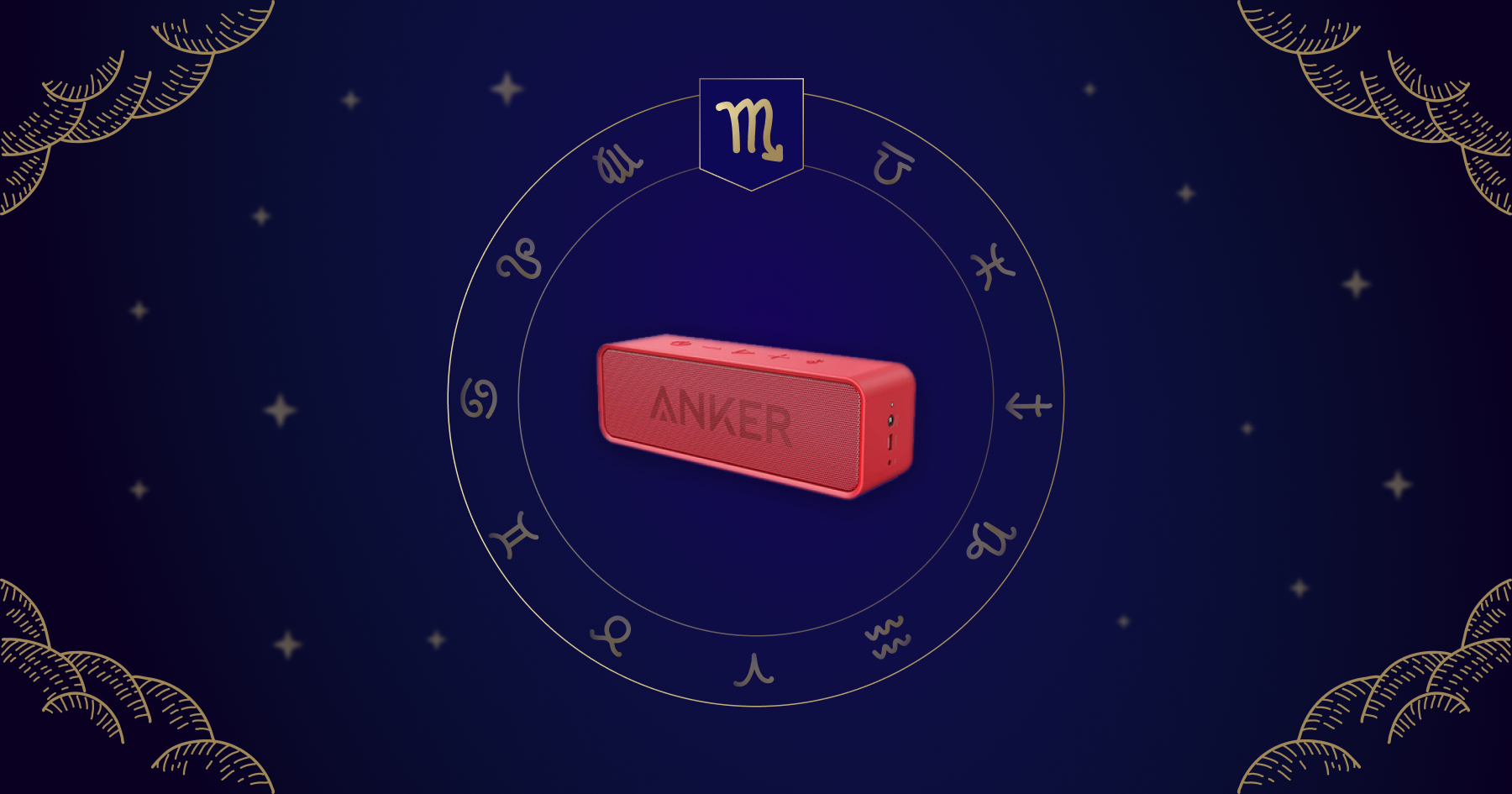 Scorpios are intense and animated souls who enjoy extremes. Everything they do is at 100%, whether it has to do with hobbies, activities, or beliefs. Born between October 23rd and November 21st, Scorpios are careful to guard what they're really like.
Sure, they can come on strong, but their passionate and persistent nature makes them a fearless advocate for the people they care about.
Geode coasters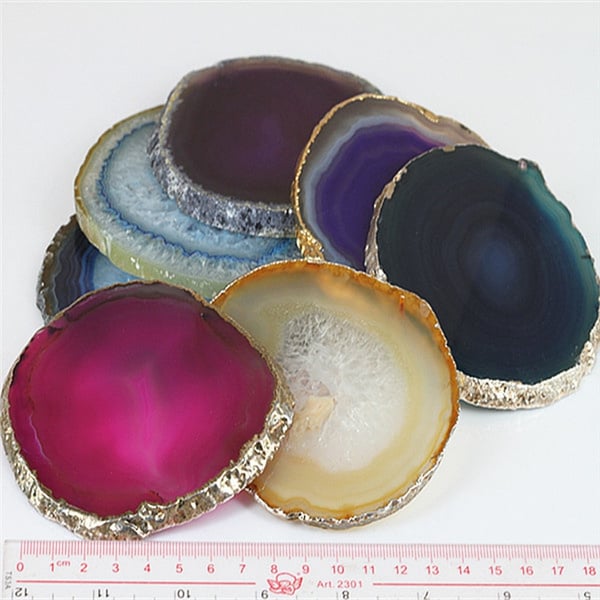 Scorpios are drawn to mystery and adventure. Cater to their mystic side with these geode coasters that feature flashes of bright gold color on the sides.
Leather jacket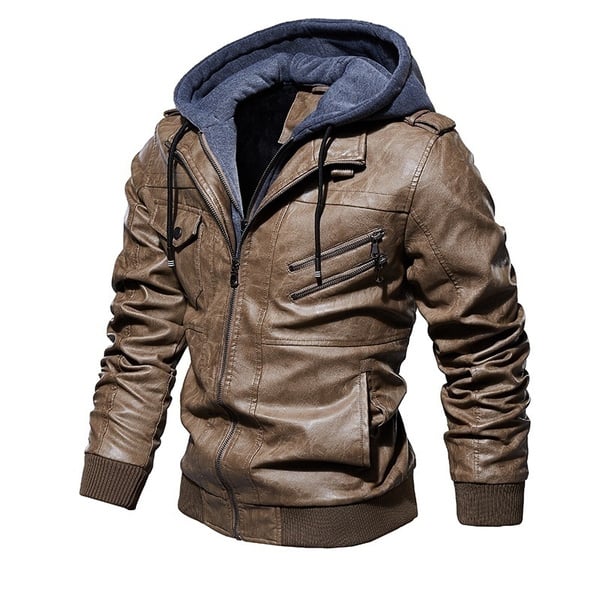 Scorpios appreciate honesty and authenticity, and have the confidence to pursue the truth in every encounter. For an edgy look that'll match their energy, a leather jacket like this is a suitable closet staple.
Shiatsu massager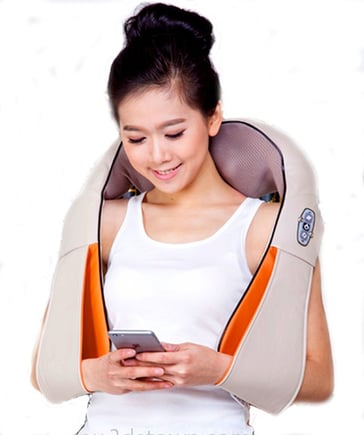 It can be exhausting to be "on" all the time. Give the Scorpio a way to relax and restore their peace with this shiatsu massager that they can even use in their car!
Champagne sprayer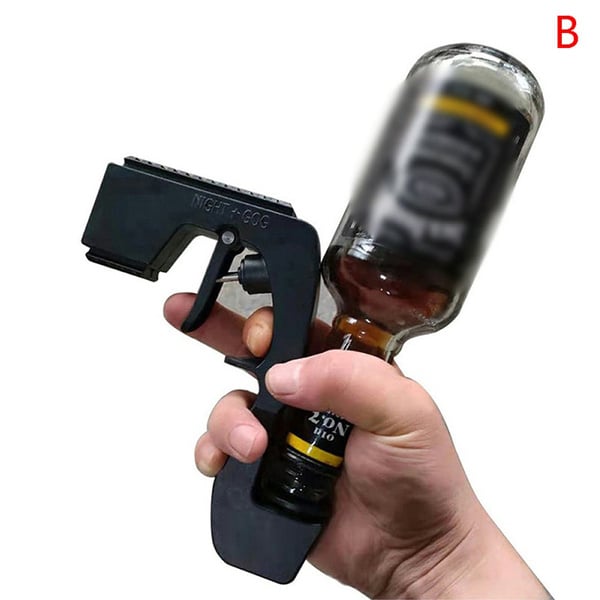 Adrenaline junkies don't hold a candle to these thrill-seekers. This champagne sprayer will become their next favorite way to amp up the fun. Gift with caution though, we won't be held responsible for any parties crashed.
Anker Bluetooth speaker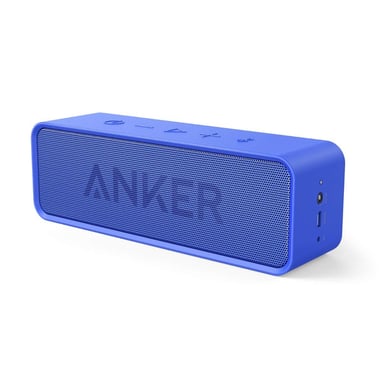 Scorpios can get in their feels. Want to know what would help them feel better? Scream-singing their favorite songs at max volume on this wireless Anker speaker.
Gifts for Sagittarius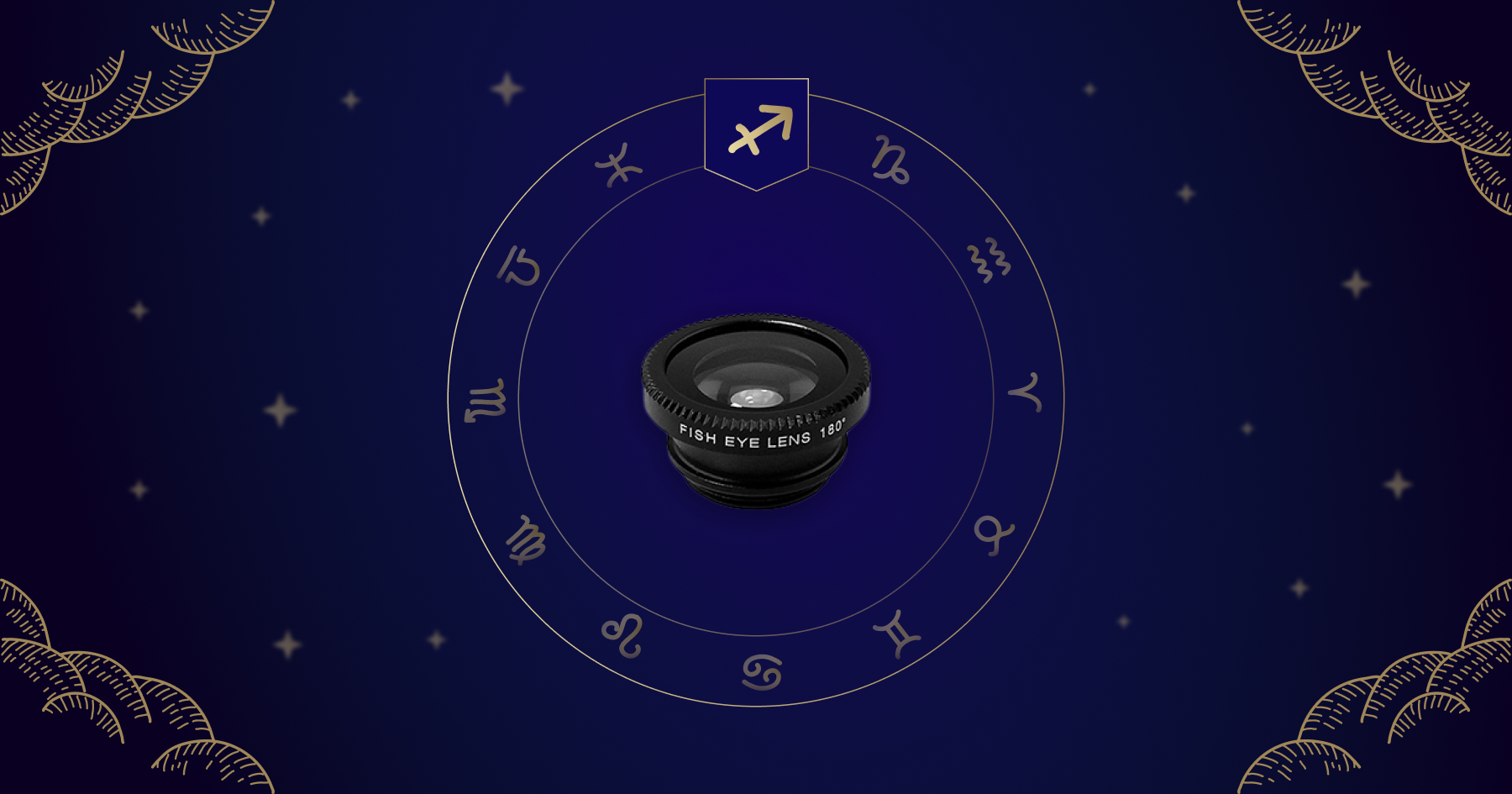 Those born under Sagittarius value independence and freedom above all else. Born between November 22nd and December 20th, this sun sign often radiates high energy and has no qualms about calling things as they are.
Their open-mindedness allows them to make friends from all different walks of life easily. For the Sagittarius in your life, choose gifts that will serve them wherever they are.
IceMule insulated cooler backpack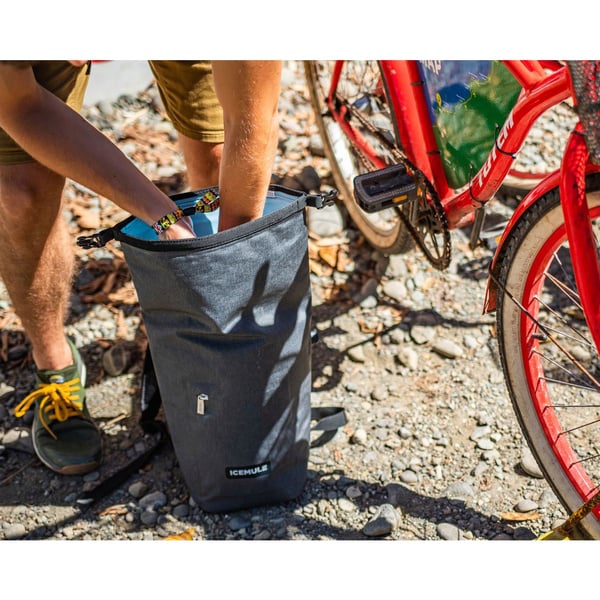 For a spontaneous trip with a sprinkle of chaos, call your Sagittarius friend. As a lover of adventures, no one would get more use out of this insulated cooler backpack than them.
Tracking keychain tags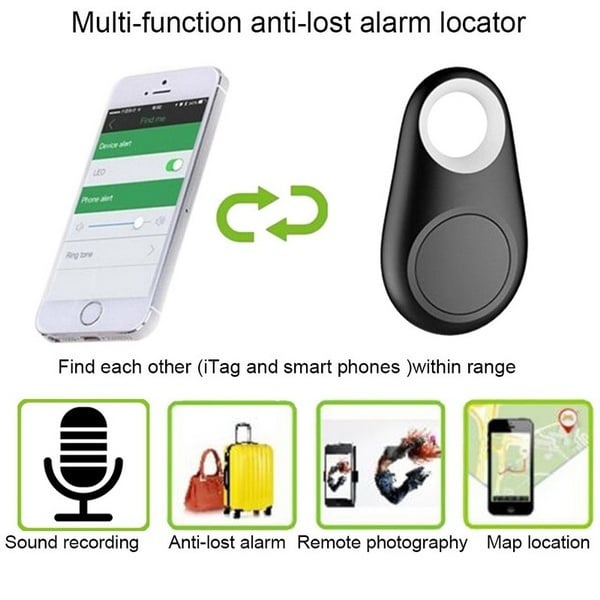 Are Sagittarians highly independent and trustworthy? Yes. Will they ask you if you remember where they left their wallet after a crazy night out? High possibility. They'll thank you for getting them a set of tracking devices in preparation for this very moment.
Starlight projector
Know a Sagittarius who has a bit of cabin fever? This starlight projector takes them out of this world, so they won't need to travel north to see the Milky Way. It also doubles as a Bluetooth speaker that'll light up the party at home.
Camera lens attachment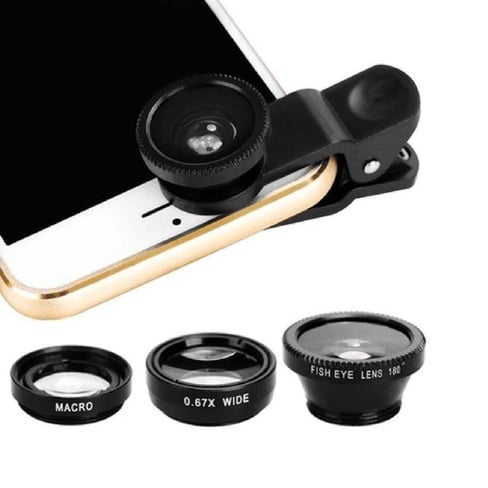 Sagittarians like to keep busy, which might be why they always seem to be on the go! This 3-in-1 camera lens attachment will help them capture their special moments.
Fluffy blanket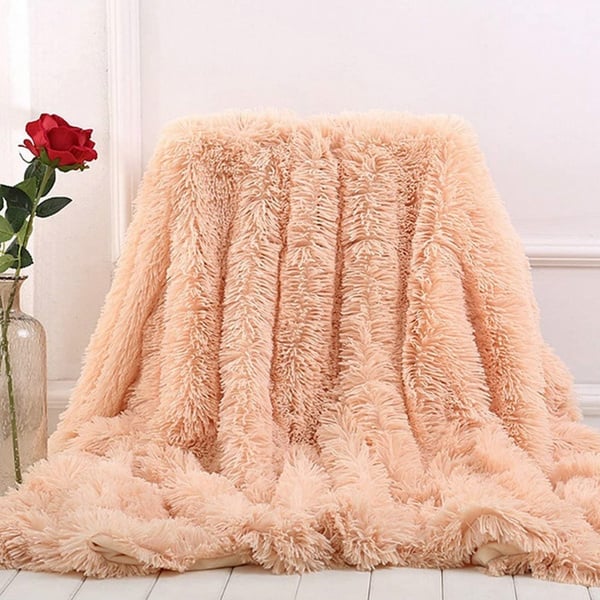 Sure, Sagittarians have a reputation for being free spirits that crave new surroundings, but everyone gets a little homesick sometimes. No worries though, this fluffy blanket will make them feel right at home.
Gifts for Capricorn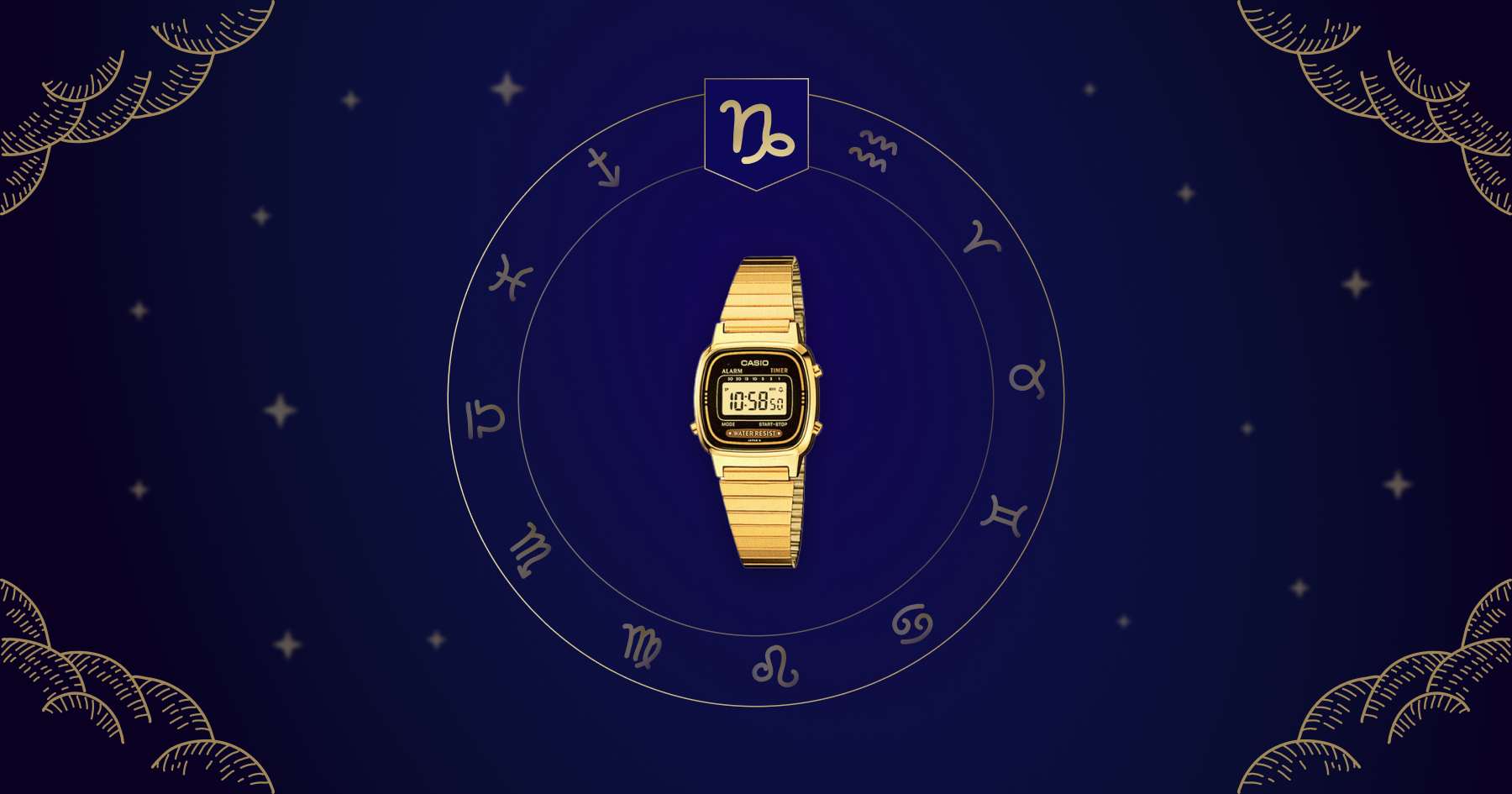 If there's a Capricorn in your circle, you'd probably use words like stoic to describe them at times.
At first glimpse, Capricorns, born between December 21st and January 20th, may seem to have tunnel vision, be emotionally conservative, and have low energy. However, if you're lucky enough to get to know them, their real personalities will begin to appear: playful, ambitious, and devoted.
Tote bag organizer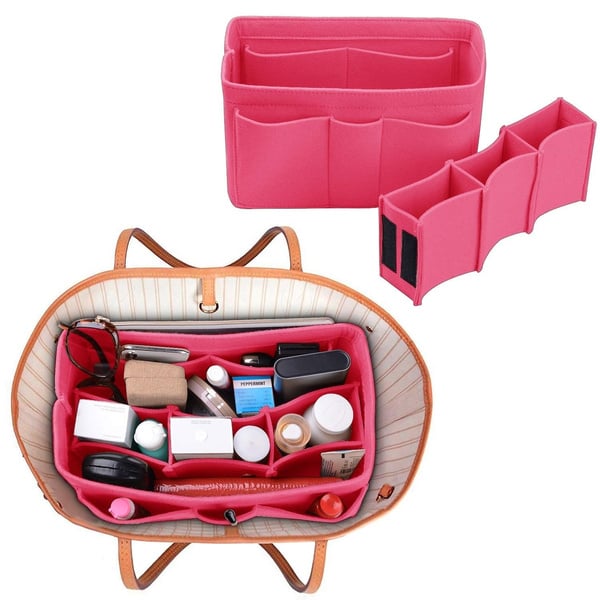 Did you know that most CEOs are Capricorns? It makes sense since they're so focused and driven. For your friend who's all about business, get them this tote bag organizer that they can easily slip in their favorite shoulder bag.
Wireless hand warmer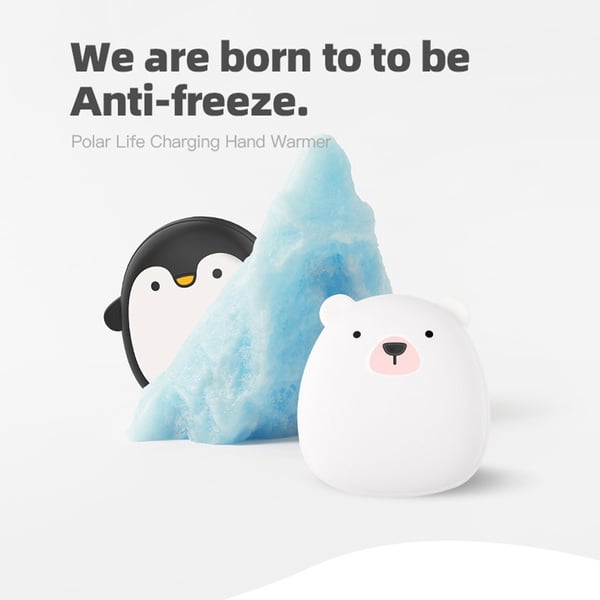 This cute and practical cartoon hand warmer is the perfect representation of Capricorn's practical-yet-playful personality! It also doubles as a portable charging bank.
Reusable portable straw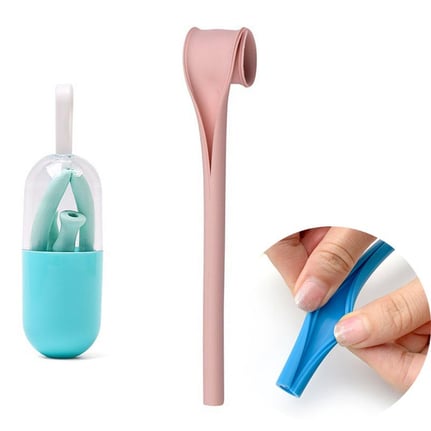 Capricorns have what it takes to get things done and inspire change. They're one of the purest around and will stick to their values. Ensure they stay hydrated while setting a great example by gifting them this reusable portable straw that they can easily clean and carry anywhere.
Casio watch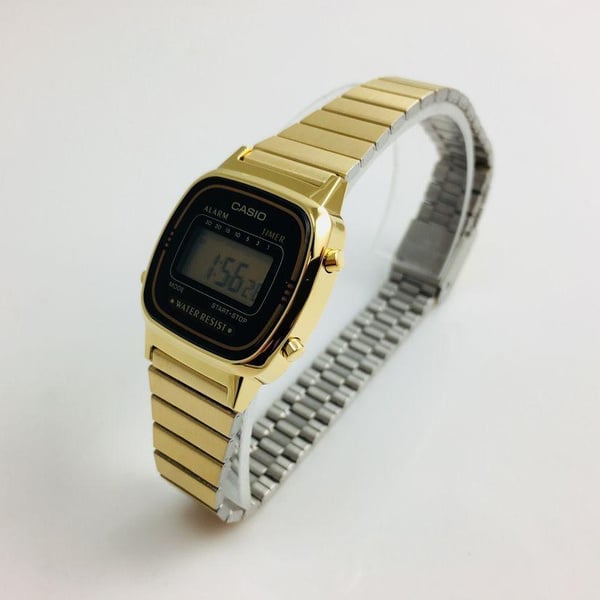 If the Capricorn in your life is a bit of a workaholic, don't take it personally. Instead, gift them this shiny and practical Casio watch to show your support. Plus, it might remind them to take a break once in a while!
Fashionable scarf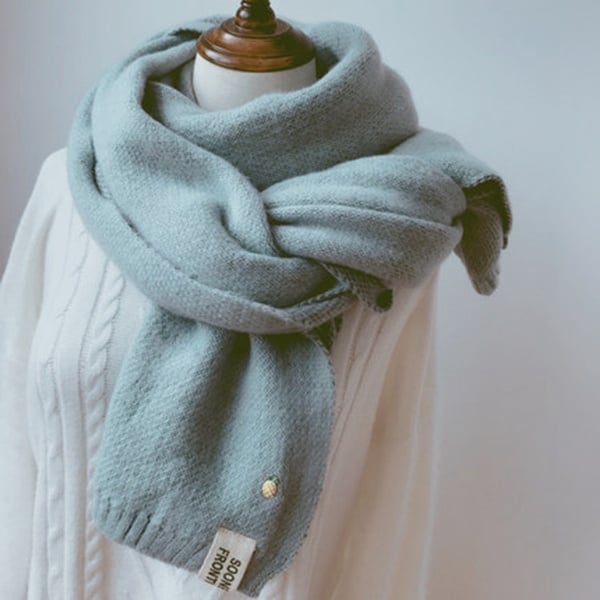 This fashionable cashmere scarf matches the opulence and timelessness of your Capricorn friend. Whenever their practical minds reach for it on a chilly day, they'll think of you!
Gifts for Aquarius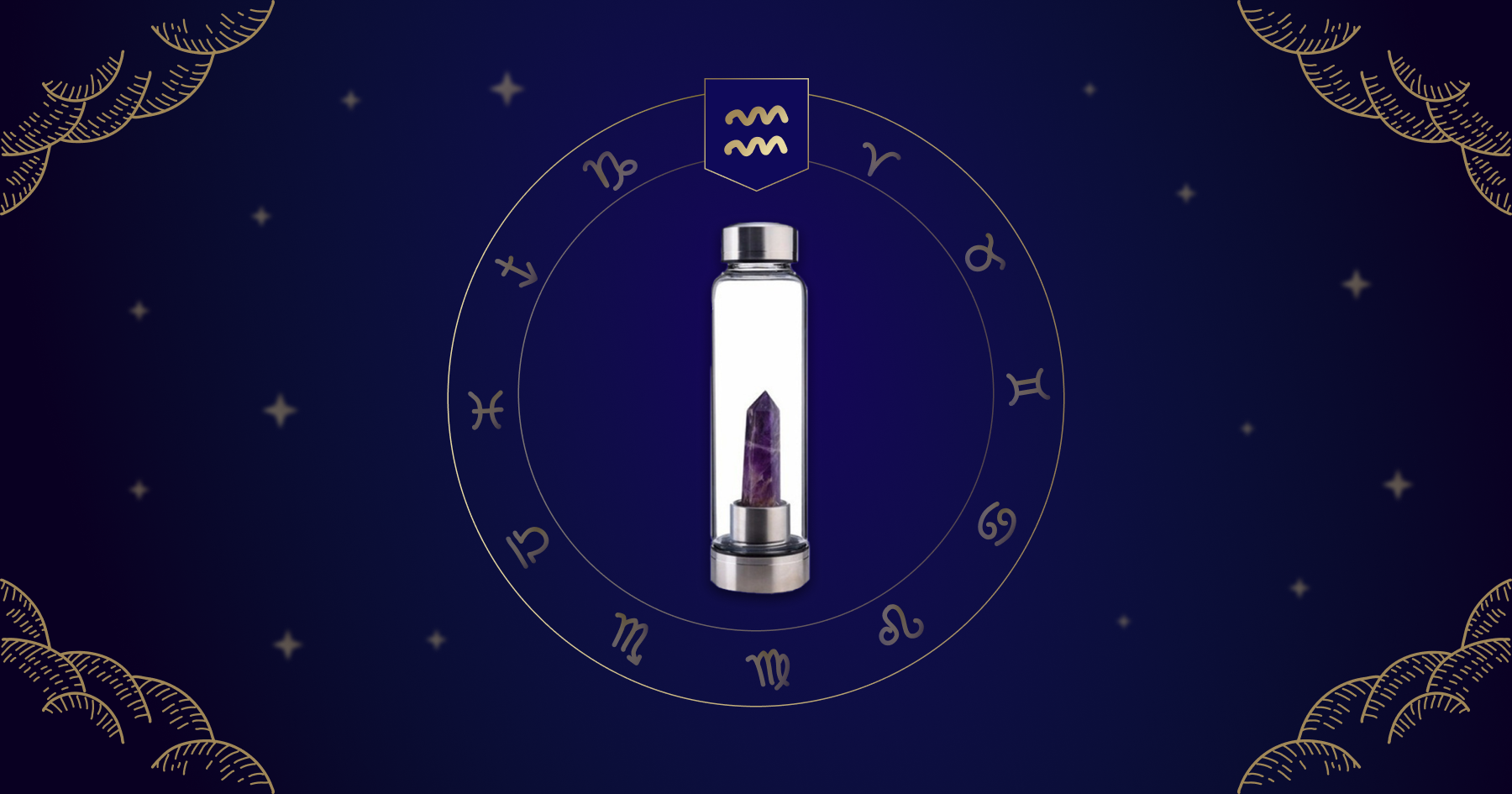 Those born under Aquarius between January 21st and February 18th are rebels with a cause. They naturally resist the conventional and have a huge humanitarian heart, which is why you can often identify one in the wild.
As leaders of their own revolutions, they're eccentric personalities that thrive on shock value. Originality is their jam, so make sure what you get them isn't too mainstream.
Crystal water bottle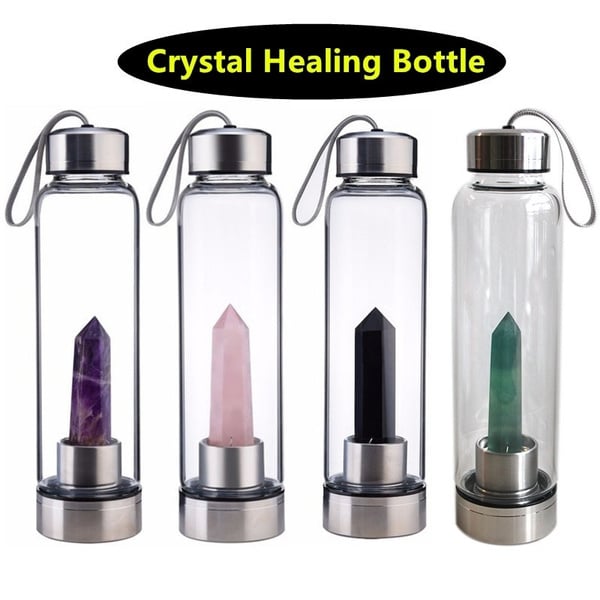 Aquarius has the word "aqua" in it, so sometimes people think it's a water sign. Nope. Aquarius is an air sign that won't just go with the flow. For the Aquarian in your life that's on another level, elevate their vibrations with this water bottle that infuses crystal energy into their drink of choice.
Chunky gold hoops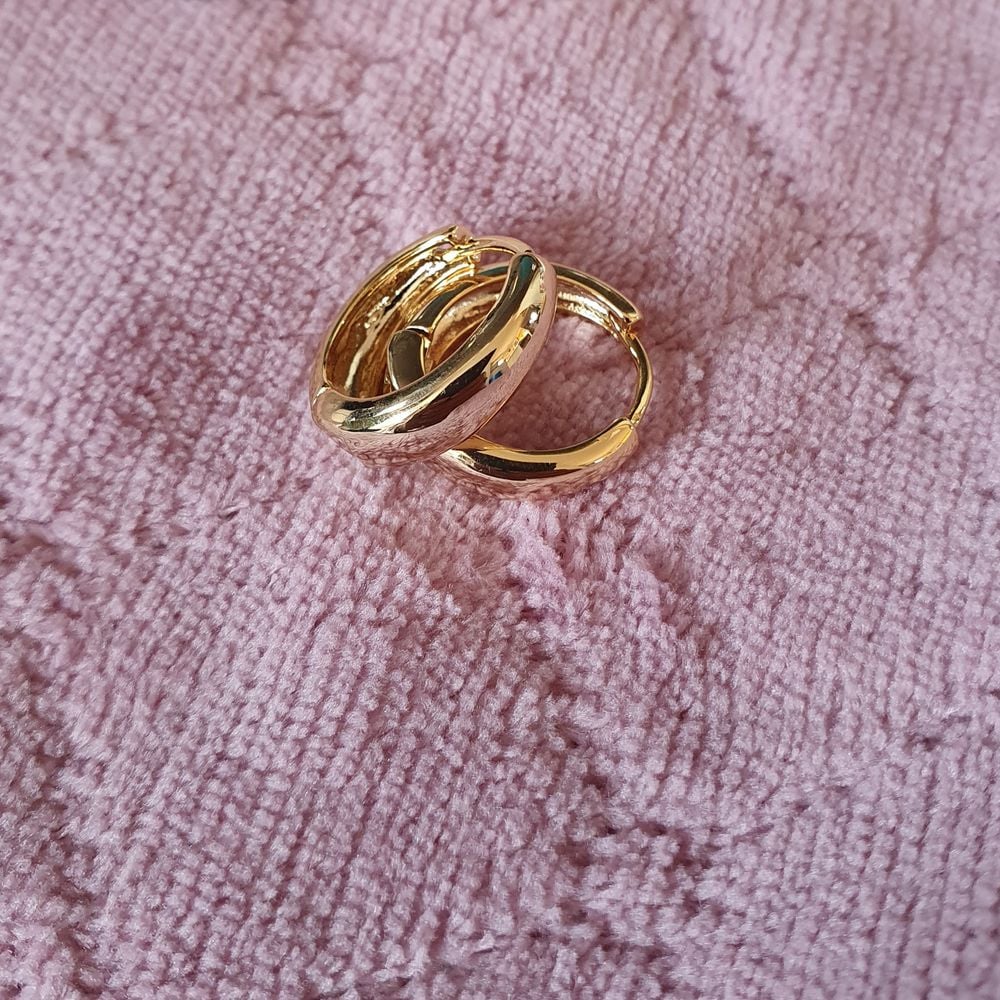 I'd bet that your Aquarius friend is the coolest friend you have. These chunky gold hoops with over 3,000 reviews are a staple accessory, so no need to worry about if this will match their sleek aesthetic.
Embroidered dad caps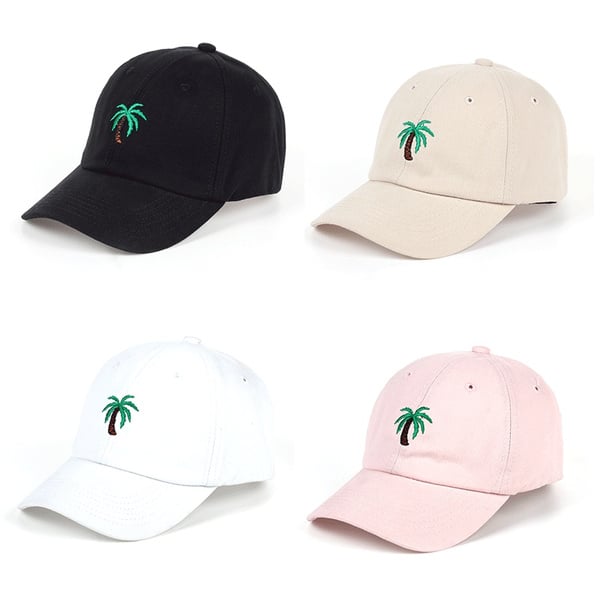 Aquarians live at the intersection of art and intellect, and it can get weird there. The accessory that exists at that crossing? Dad caps. I won't explain.
LED corner floor lamp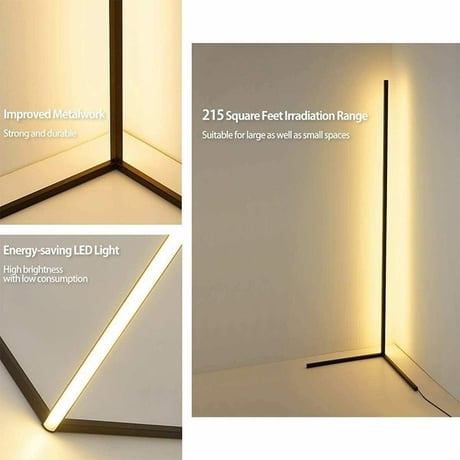 The Age of Aquarius is all about pursuing innovation, which is why technology and Aquarians go hand in hand. This LED corner floor lamp is just the gadget they'll need to create immaculate vibes at home.
Pocket thermal printer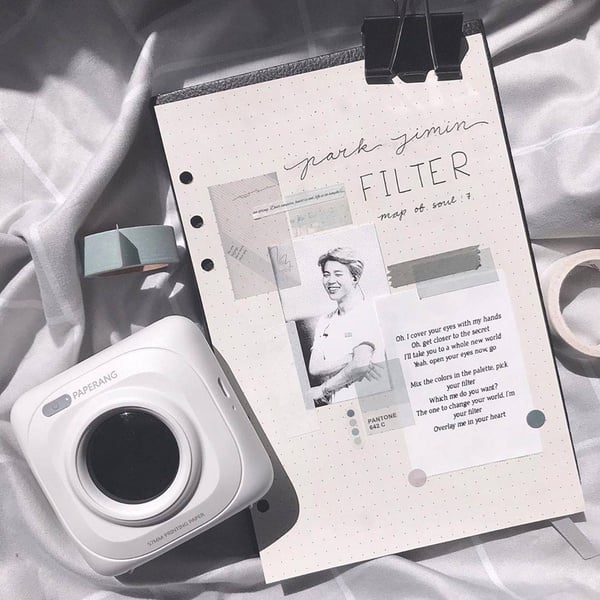 Is the Aquarius in your life meticulous about keeping track of their memories? Gift them this black and white pocket printer for scrapbooking, photo printing, note-taking, and more. It also doubles as a tool that can transcribe notes on paper into scannable digital text!
Gifts for Pisces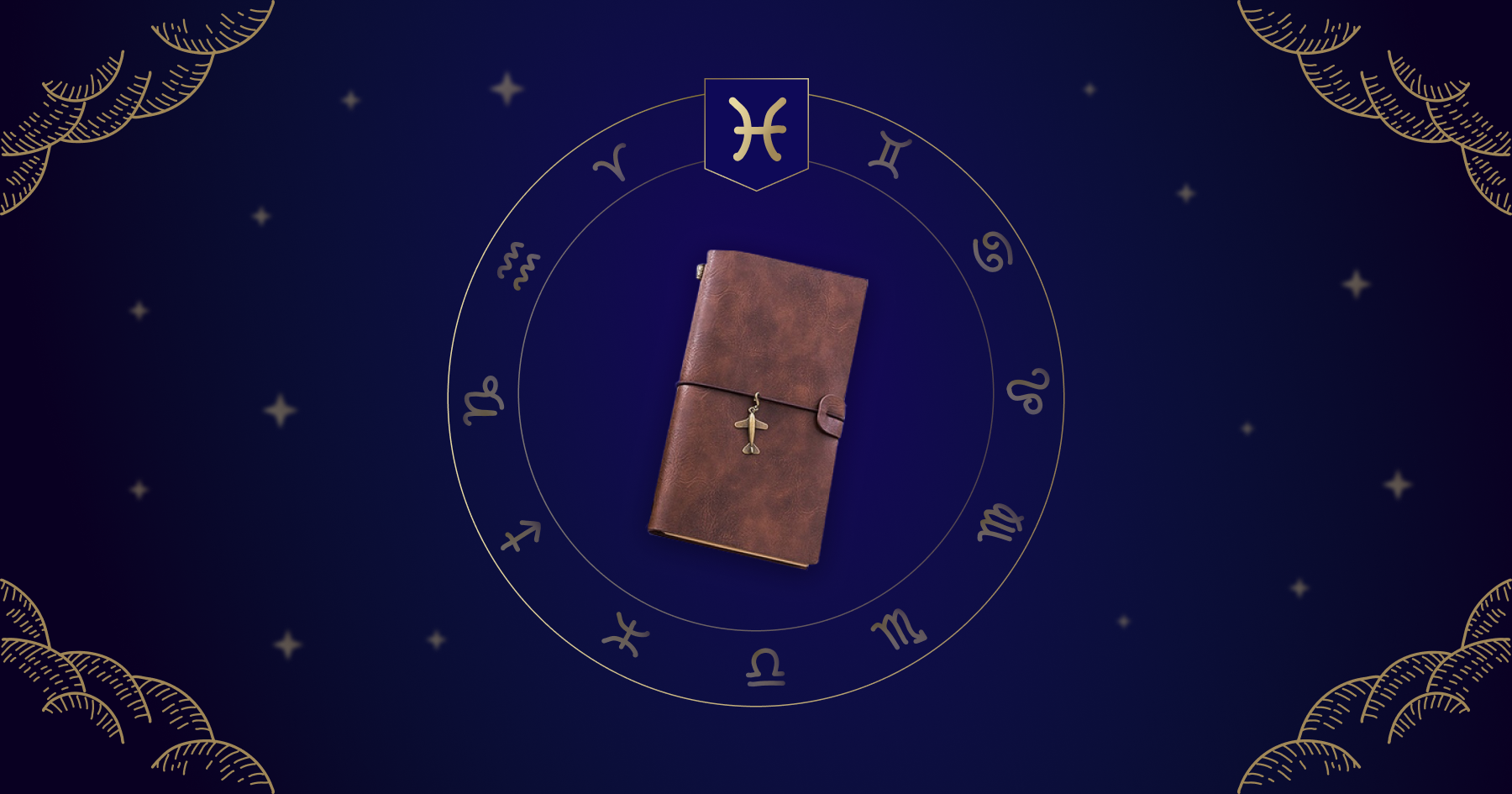 Pisces is the last sign of the zodiac, born between February 19th and March 20th. This sun sign personifies what it means to wear your heart on your sleeve.
These highly sensitive souls are creators at heart with a somewhat quirky nature. Although they'd probably be happy with any gift, show them some extra love with these finds.
Portable record player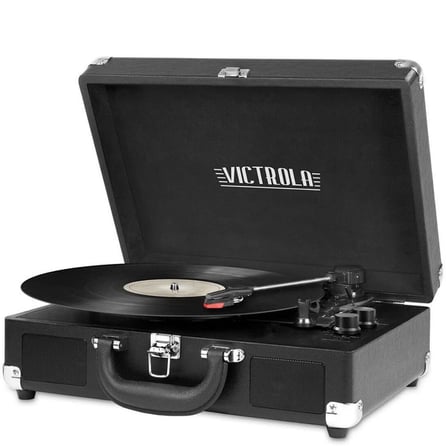 Pisces are the artists of the zodiac. They love all things art and may have a few crafty hobbies. For the Pisces in your life who enjoys throwbacks and music, get them this portable record player that can also stream music from a device.
Leather journal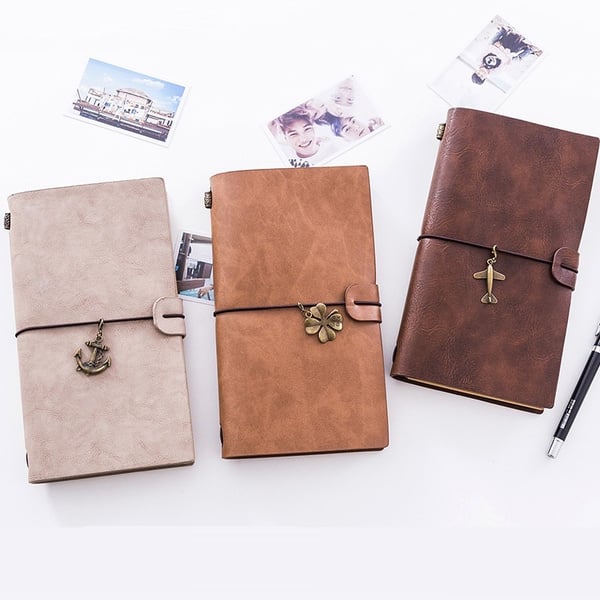 As a fellow Pisces, we often get pigeonholed into being clueless daydreamers. However, I prefer the term visionaries! Not to name drop, but Steve Jobs and Albert Einstein were Pisces too. Get your Pisces this retro leather journal so they can keep track of their dreams, write up love notes, and doodle their next invention.
4-picture locket necklace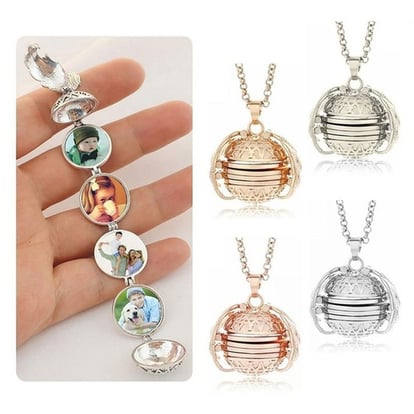 Pisces love love. They're romantics and aren't afraid to admit it. Gift the Pisces in your life something sentimental, like this 4 picture locket necklace that'll touch their gentle heart. Cue the waterworks.
Wedge cushion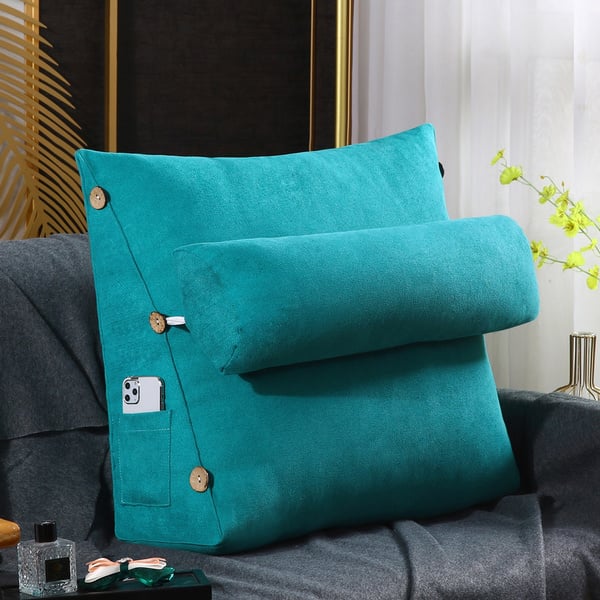 Because of their heightened emotional intelligence, Pisces can literally feel the weight of the world on their shoulders. Give your Pisces the chance to retreat and recharge in their safe space, which you can furnish with this adjustable wedge cushion.
Shower steamer tablets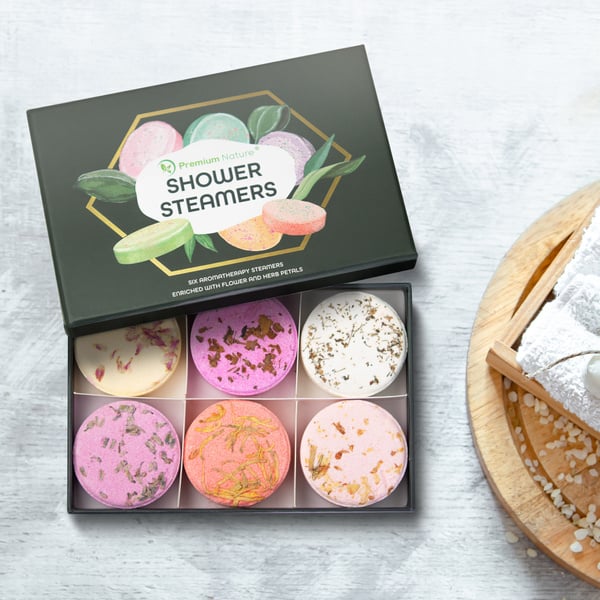 As a water sign, Pisces may feel most refreshed and at home near water. If they don't live near a body of water, bathtime may become a self-care ritual for them. These shower steamer tablets will come in handy and create a spa-like experience even if they're short on time in the tub.
The Takeaway
Whether the person you're shopping for is an astrology lover or not, hope you've learned something new about them. Now you can find the perfect gift based on their zodiac sign!
Although you can't use horoscopes to read their minds, the cosmos can guarantee that you'll save on shipping if you get items shipped to a Wish Local Pickup Location. Pro tip: be sure to order as soon as possible to make sure you receive your item in time.
Want to continue your shopping spree? Discover more recommendations and gift guides from Wish.