Brands on Wish: These Wooden Sunglasses from GOWOOD will Instantly Upgrade Your Style
Looking for sunglasses that aim to protect your eyes and the environment? Then look no further because we have found the perfect brand to help shield your eyes on bright, sunny days while reducing the amount of plastic waste associated with sunnies.
Meet GOWOOD, the brainchild of husband and wife co-founders Tania Brassard and Ralph DeRuiter. The duo launched the brand in 2014 with the goal of creating an environmentally conscious business focusing on the usage of one major natural material — wood. And, if you keep reading, we'll explain why wood may be the one thing your wardrobe is missing.
Why you should consider wooden framed sunglasses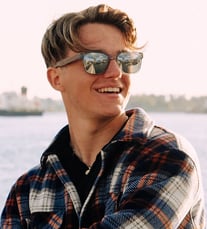 It's no secret that a stylish pair of sunnies can instantly upgrade your look with zero effort. From using them to glamorize an outfit or to hide how tired you look, sunglasses are a fashion accessory that can sometimes feel like a lifesaver. However, they are often fully made with plastic materials that are hard to recycle. Noting this, Tania and Ralph decided to offer trendy sunglasses for both men and women that are mostly made from natural resources to reduce plastic usage. The company also gives back by supporting an environmental-focused charity aligned with their mission.
"By using wood as a renewable resource, GOWOOD intends to reduce the amount of plastic produced in the world," explained Ralph. "To further offset the wood we use for our products, GOWOOD also contributes to Tree Canada. Tree Canada is a tree planting program that focuses on reforestation and replanting across Canada, where GOWOOD is established."
While there are several generic wood sunglasses brands on the market, GOWOOD differentiates themselves through quality and comfort. The polarized lenses carry the UV400 label which indicates nearly 100% protection from UV light. When you put the stylish specs on you'll notice they are lightweight, yet sturdy enough to withstand any outdoor adventure.
"Our mirrored lenses are made of Resin (CR39) which provides ultra clear vision, but also makes sure that the mirror effect stays on, regardless of what environmental forces the sunglasses are exposed to: salt water, beach, rain, and so on. As a result, you can rely on name-brand quality at a more affordable price," said Ralph.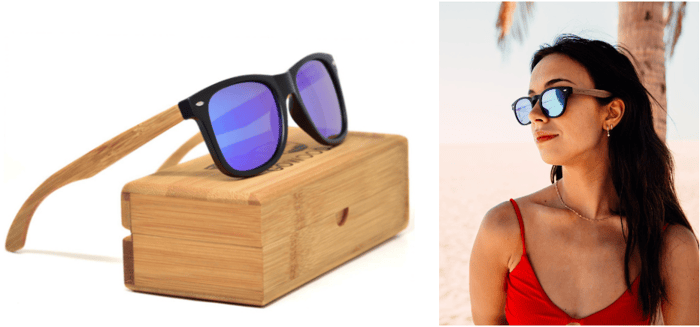 Where does the brand use plastics?
In addition to the resin mentioned above, there are some cases where GOWOOD does consciously use plastics, especially, when there is no other option.
"Some of the platforms we sell on require the product to be in a poly bag, which is a clear, plastic material," explained Ralph. "Furthermore, customers often feel a product is not new if it doesn't arrive inside a wrapper, so we must balance between regulations, customer experience, and what's best for the environment."
The goal of GOWOOD sunglasses is to minimize plastic where practical so that you can have an alternative option when purchasing the popular fashion accessory. It's about making small steps while trying to create a positive impact.
Currently, you can choose between two types of sunglasses: one made entirely of wood, or another made with acetate, a plastic derived from raw plant material as seen below.
"Acetate needs fewer chemicals to become a plastic type versus traditional plastic. It can essentially decompose, although it would take a long time, and should be correctly disposed of. Acetate is also very high quality and is mouldable, hence the reason why the frame can be adjusted by warming it up."


Which spec-tacular shades should you start with?
From bamboo to black sandalwood, there's something to match any style. If you're just getting started with the brand, they recommend browsing through the Los Angeles line.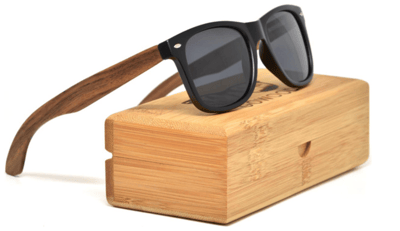 "These sunglasses have been our best-selling item for many years, and it is easy to understand why. They are extremely affordable, are super comfortable with the acetate front frame and look amazing with their walnut legs," said Ralph. "The lenses provide just the right amount of darkness and are polarized. Moreover, the classic look of this style fits a very large number of people and face shapes, men, or women. They also come with blue or silver mirrored lenses."
GOWOOD sponsored/provided YouTube Link
Going beyond shades
In addition to rocking your new eyewear, check out some of the brand's other wood-based products such as its walnut wood charger.
"It has been received by our customers as the most popular charger," said Ralph. "It provides a 15W fast charge option if used with a 2.0 or 3.0 adapter, plugged into an electricity socket. It got so popular that some customers buy 3 at the same time, placing them around the house in convenient places like their desk, bed stand and in the kitchen."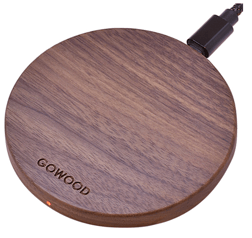 They even have gorgeous watches available in three wood types: black sandalwood, zebra, or olive.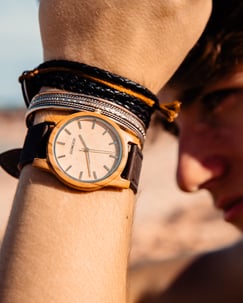 What to do when it's not love at first sight
When buying sunglasses online, sometimes it may not look the way you had hoped, but that's okay. The brand understands this and has policies to make it easy on you if you're unhappy with your purchase.
"We make it our most important task every day to provide our appreciated customers with the absolute highest possible quality product and customer service," said Ralph. "That is why we offer free returns and exchanges if initiated within 7 days after receipt of the product. Sunglasses need to be tried on; we totally get it. So, take a week to see if you love the style, and if not, we will ship another style free of charge and return the old pair for free."
GOWOOD sponsored/provided YouTube Link
Visit the GOWOOD store on the Wish app to discover even more of their quality and unique wood-based products.