Wish Staff Picks: Holiday🎁Gift Guide for Parents
More Holiday Fun at Wish!
In our last gift guide, we shared how Paris loves to celebrate the holidays and get creative with her decorations, gifts and home decor. We even showcased some of her favorite craft supplies from Wish!
The vibe at Wish during the holiday season is all about good times and good cheer. Even though 2020 is going to be really different, our Social Media Team still can't wait to have fun, even if much of celebrating will be virtual. Most of us have already started shopping on Wish for everything we need to bring warmth and joy into our homes this winter.
Curious what holiday gift picks we have in store for those of you with kids in your life? You're in luck because our next gift guide is from Sobia, who's here to share her holiday traditions with you all.
Holiday Fun for the Whole Family
For Sobia, the holidays are all about community, food and family. It's a good thing the Wish app has a little bit of everything, including some essentials for children! But before we dive into her top picks for kids, here's a little bit about what this time of year means to her.
Since Sobia's family doesn't observe Christmas, they rarely exchange lots of presents or decorate a tree. But we know that's not all the holidays have to offer! They partake in many festivities and spend lots of quality time together.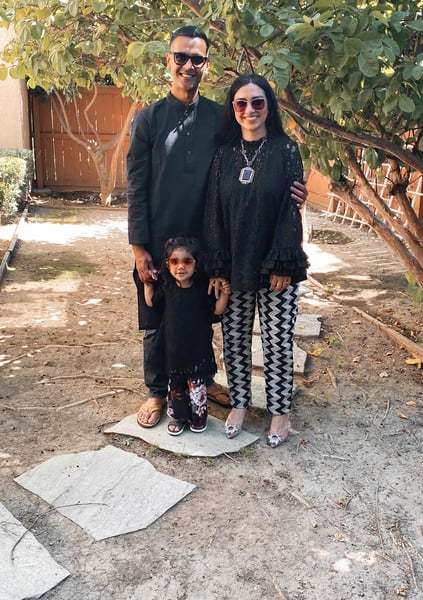 Decorating gingerbread houses, drinking hot cocoa and making s'mores are just a few of those festive traditions.
Movie nights are also a big hit in her house! Binging "Home Alone" 1, 2, and 3 is a must – every single year.
Of course, they also love to partake in White Elephant gift exchanges with friends. Fortunately, Wish is the perfect place to find small and quirky gifts! This year, the gift exchange will be virtual, which means Sobia plans to ship some awesome and inexpensive presents to friends using Wish Express.
During Sobia's childhood, the holidays just meant more time to hang out and bond with family and friends. During her 20's, it meant coming home and reuniting with folks she hadn't seen all year. Getting involved in gift exchange was a must and indulging in copious amounts of food became a tradition. Who doesn't indulge in a few treats this time of year? 😉
Well, those traditions really stuck. Without even realizing it, she's kept them to this day, within her own little family of 3.
Even though the holidays will be socially distanced this year, Sobia and her family plan to make the most of it. They plan on keeping busy by baking an ungodly amount of goodies and watching some time-honored movie classics.
This means there will be tons of playtime with her young daughter, so plenty of toys will be needed!
Wish is the perfect place to find all sorts of toys, from educational, to entertaining, to whimsical; the app even has some gadgets for kids that provide hours of fun.
Here are just a few you can get your hands on right now, at unbeatable prices.
Sobia's Gift Guide for Kids
Months of being cooped up in quarantine, while parks waffle between closed and open, has left kids restless and parents frustrated. This bounce house is the perfect solution!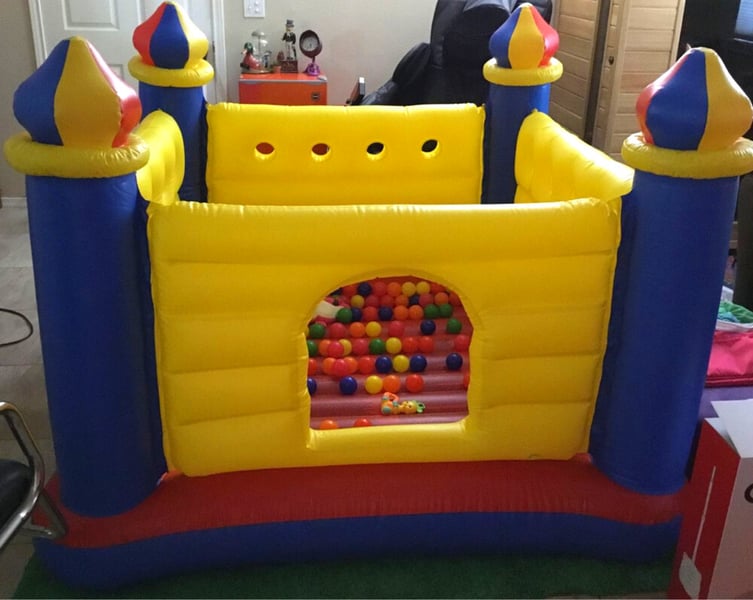 Set it up indoors or out and watch your little one bounce themselves into exhaustion, while you get some well deserved R & R.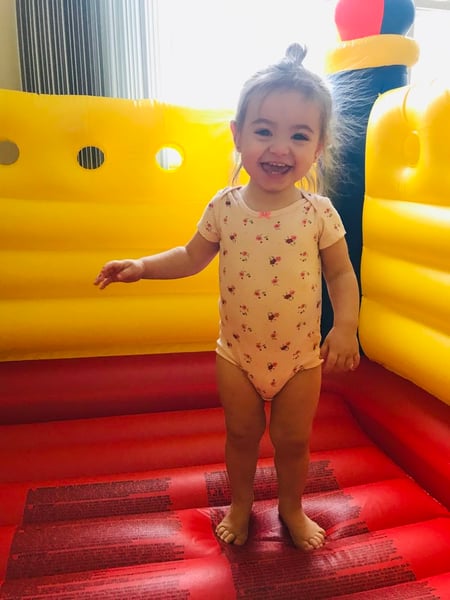 Worried about set-up? Don't be. Our customer reviews assure that it's "easy to set up in about 30 minutes," making this gift pick a no-brainer.
Plus, just imagine your kid's face when they unwrap the huge box! Sobia concurs that her daughter's look of pure joy was worth it many times over.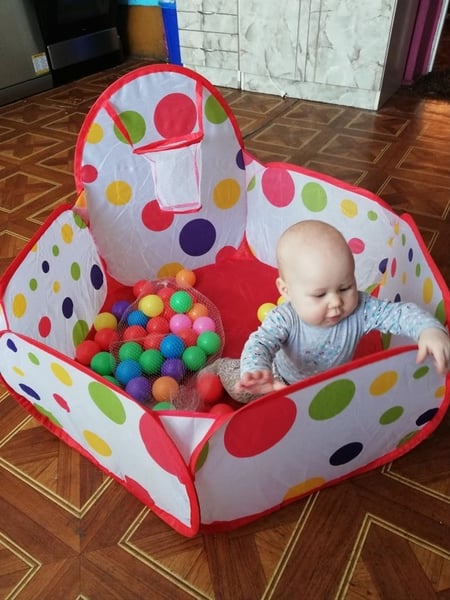 If your younger kids are in need of designated play space, we've got something for them too.
This ball pit provides a perfect activity for toddlers, and can also be set up anywhere. Even better, it collapses for easy storage, as well as travel.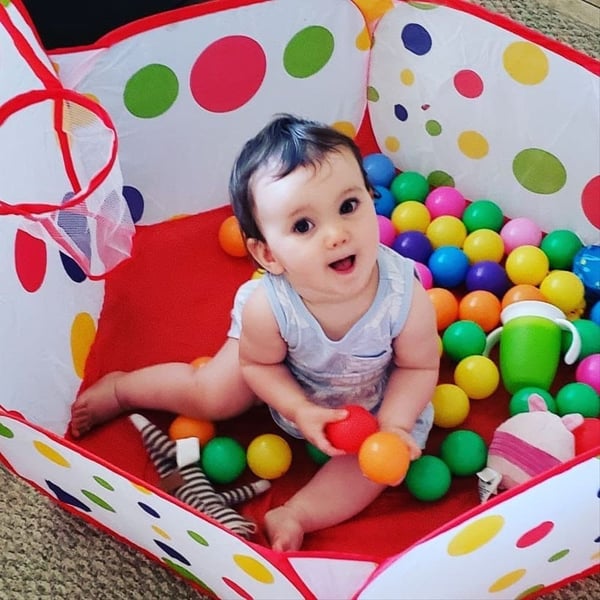 Set it up in the kitchen and keep an eye on your little one while you bake those holiday goodies. Even prop it up in the living room as you unwrap your White Elephant gifts.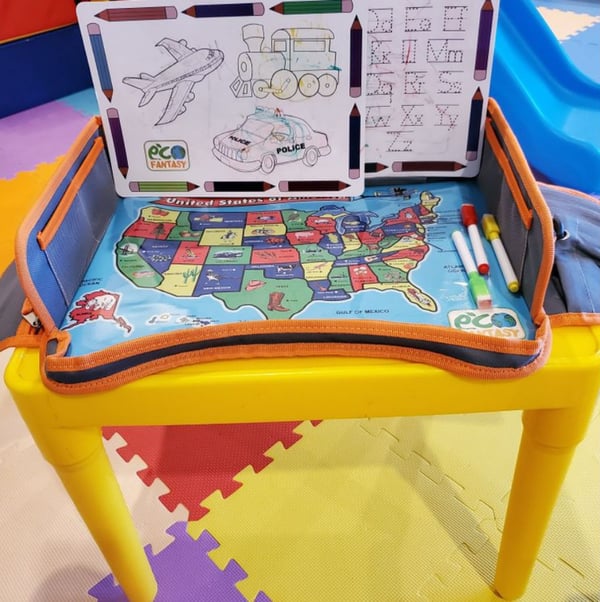 Now it's time to designate a comfy workspace for your little ones. This is always helpful when trying to get them to focus.
Enter: this activity table! It's the perfect station for them to learn or get creative. Place it anywhere in your house or prop it on their laps to keep them entertained for hours. Sobia notes you can even bring it to go in the car when you're out hunting down more baking supplies!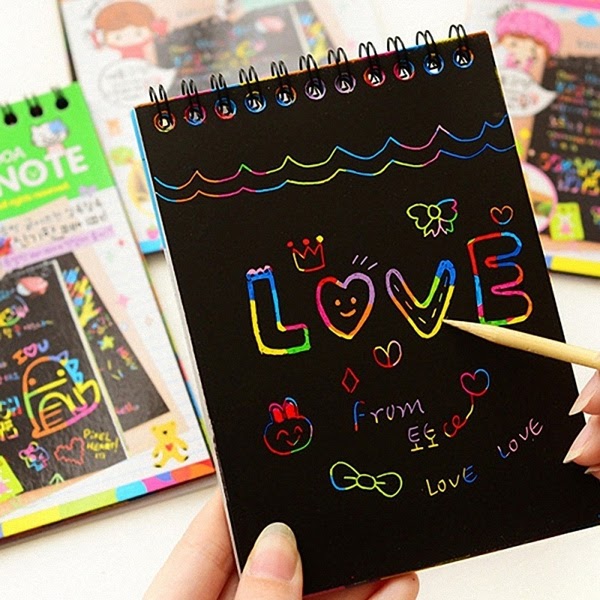 Spending a little time each day coloring, drawing and practicing letters really help kids improve their motor skills. Make the most of this time at home with some art supplies!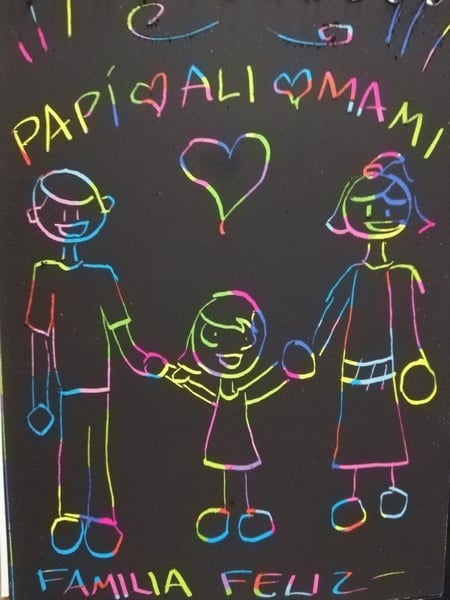 Arts & crafts can get messy, so we've simplified things with this fun rainbow scratchpad.
Say goodbye to messy markers or having to search for lost crayons – this pad comes with a wooden stick to keep your little one doodling while you prepare your favorite holiday meal.
Last but certainly not least, we have something cozy for the whole family.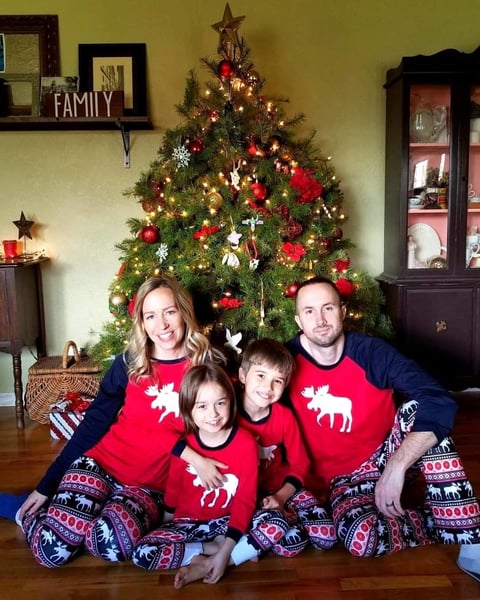 This PJ set is a very popular Wish item, probably because it's positively Holiday-card-worthy! Afterall, it's not a proper holiday if you can't embarrass your family with adorable matching outfits.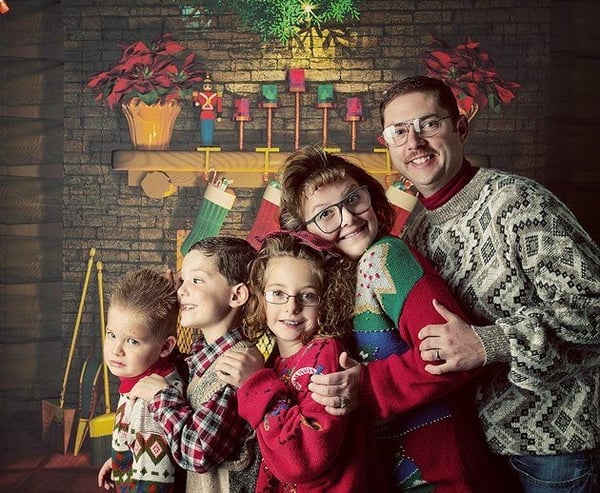 Image Credit: Pinterest
Well Wish fam, we hope that Sobia's hand-picked items make the kids in your life very happy this year!
This holiday season will have a different feeling, but one thing is certain: spending time with family brings peace and joy to all.
Stay tuned for our next employee spotlight gift guide, featuring Jasmine, and her favorite room decor picks from the Wish app!
Looking for a few more items you can add to your holiday shopping list? Check out: Last Call for Holiday Shoppers!