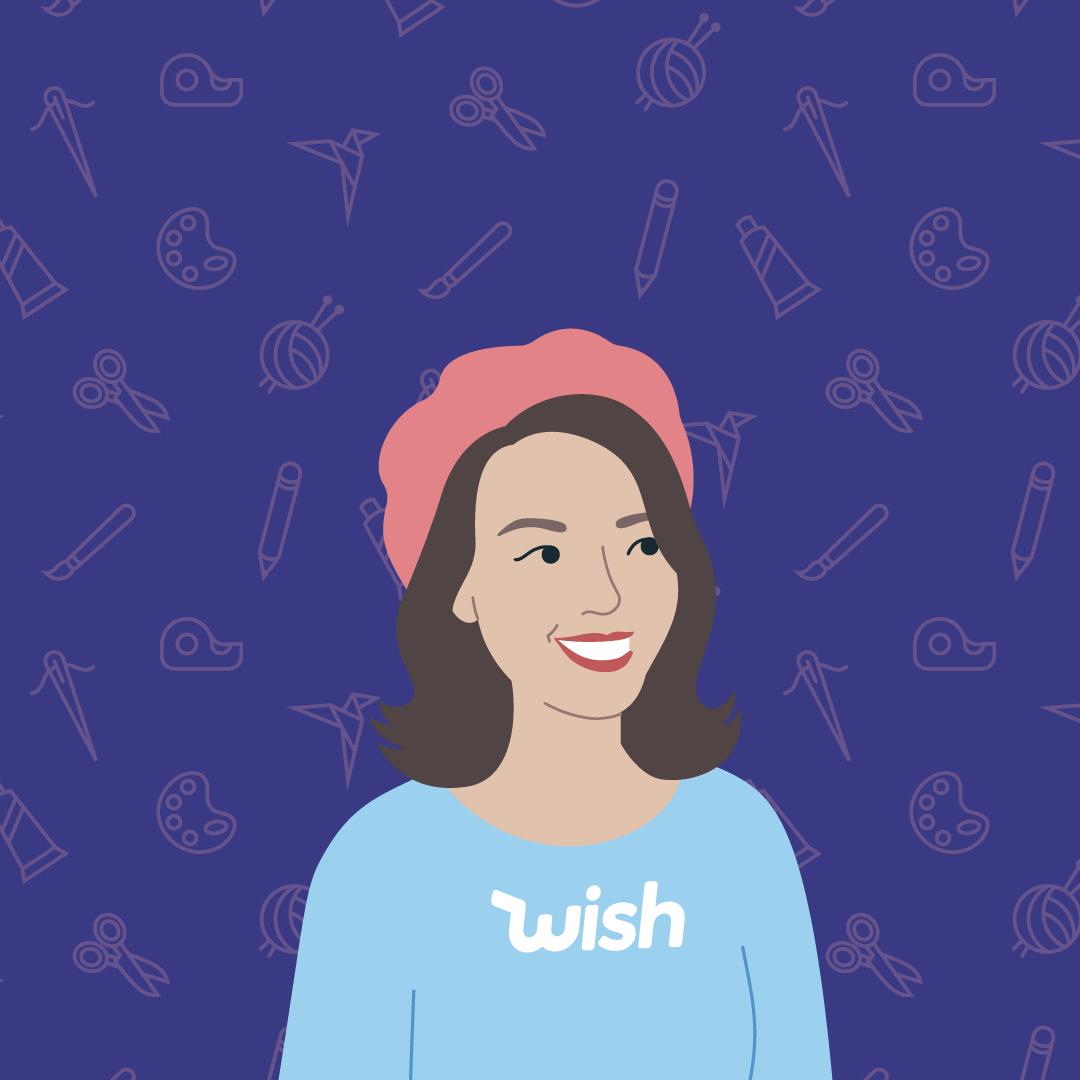 The Holidays Continue at Wish HQ
Last week, we told you all about how our Social Media team leader, Connie, likes to celebrate the holidays with her dogs, Bo
wie and Scruffy. We showcased some of her favorite pet items from Wish, in her Holiday Gift Guide.
As we said in the last article, celebrating the holidays is big with everyone on our team-- any excuse to have fun and shop on the Wish App for gifts, decorations, and more is right up our alley!
So if you're wondering what other holiday gift picks our team has in store for you, you've come to the right place. Our next gift guide is from Paris, who's here to share her holiday traditions with you all.
Creating Unique Gifts with a Little Extra Love
For Paris, the holidays are all about DIY fun, and Wish is the perfect place for those craft supplies.
But before we dive into her holiday creations, here's a little bit about what this time of year means to her.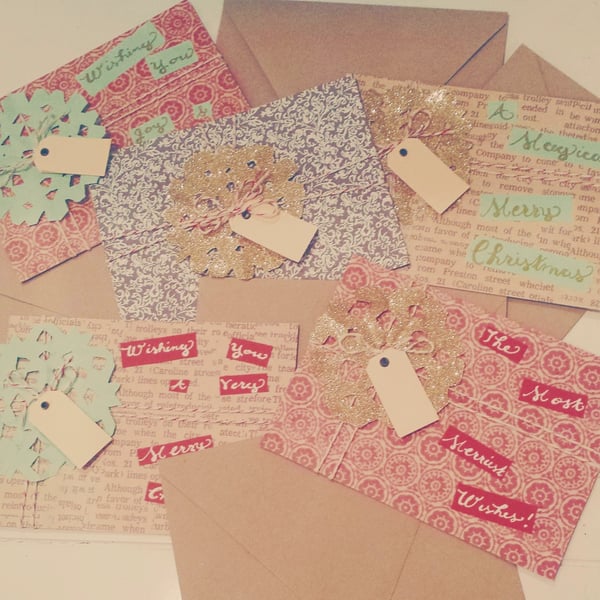 The coziness and familiarity of the holidays is Paris' favorite part of this time of year. It's all about love and comfort!
Gathering with family in the living room around the tree, or in the kitchen, baking desserts, and prepping dinners together, are some of her best memories of past holidays.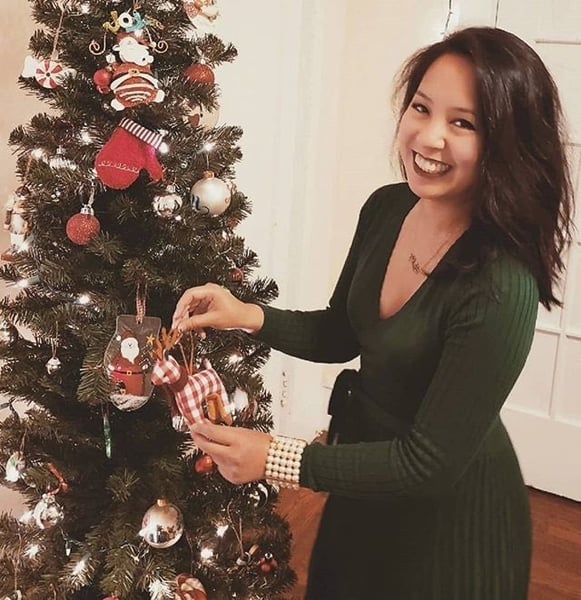 The inviting warmth, laughter, and smell of delicious spices hanging in the air create a very cozy holiday atmosphere that's dear to her heart.
2020 will be different, she acknowledges, but even more precious because of the uncertainty in the world. All her focus will be on her family-- being really present with each other will be paramount.
No need for tons of fancy new decor, or elaborate gifts -- instead she's going to make it all herself. Spending most of 2020 at home, she was able to tap back into some dormant DIY energy -- and she can't wait to put that energy towards her family!
Each year, Paris makes her own cards, gifts handmade Christmas tree mason jars to friends, and even learned the art of meticulous gift wrapping from her dad.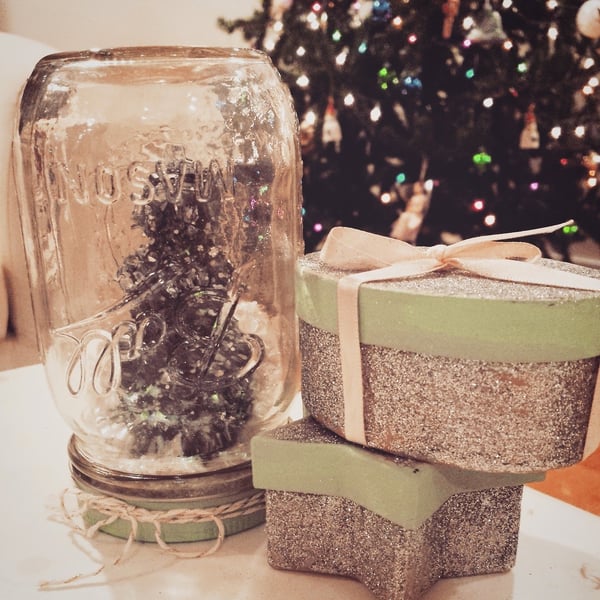 This hands-on approach adds a lot of intimacy to presents, making them all the more cherished. Plus, each item is totally unique as a result!
As Paris says: love is the best holiday magic, after all. 😉
As you might have guessed, many of her magical ingredients for these creations come straight from Wish at unbeatable prices.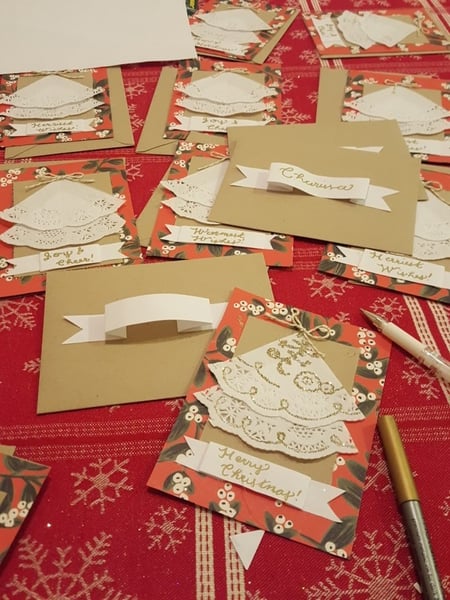 Everything she needs, from kits and tools to fabric and paper is right on the app!
Even better, lots of sets are available for beginners on Wish, and even via Wish Express. These gifts will arrive in about a week, just in time for the holidays.
Check out her Wish list for just a few of those items below.
Paris' Gift Guide for DIY Holiday Magic
Crafting can get messy, but it's easy to stay organized if you do so from the start. Keep your living room from turning into a craft-splosion with this craft bag!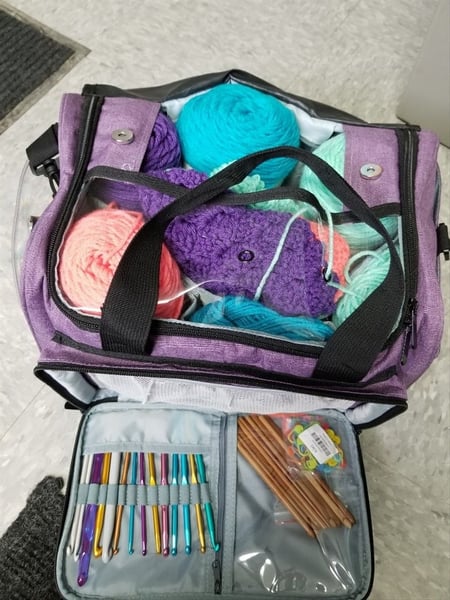 It holds everything you could ever need for one project. You can even take it to go!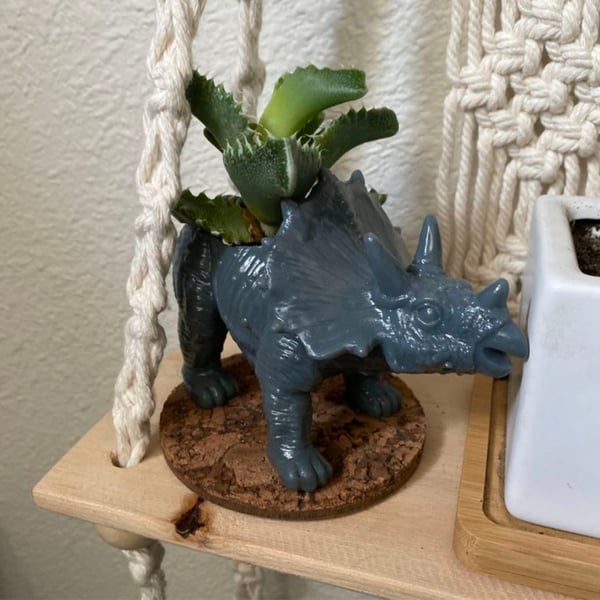 Looking for a whimsical present? These dinosaur planters are perfect!
Plant a succulent and decorate it with little ornaments-- or even better -- a mini fir tree!-- and gift them to friends and family. Even the tiniest of spaces can hold a little holiday cheer with these guys!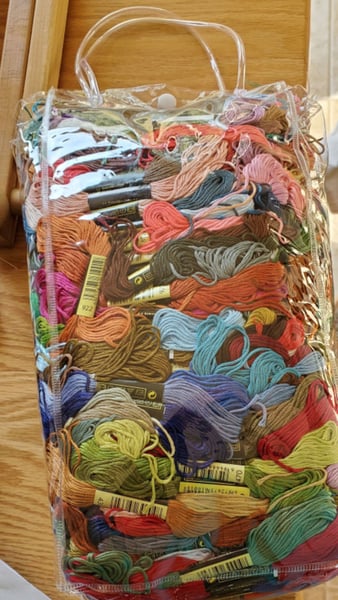 Next up is this larger-than-life bag of embroidery floss. This is a very popular Wish item, and we think we know why: it's got EVERY color and there's plenty of each to spare. The possibilities are endless with this one.
Moving right along, having an efficient workspace is essential.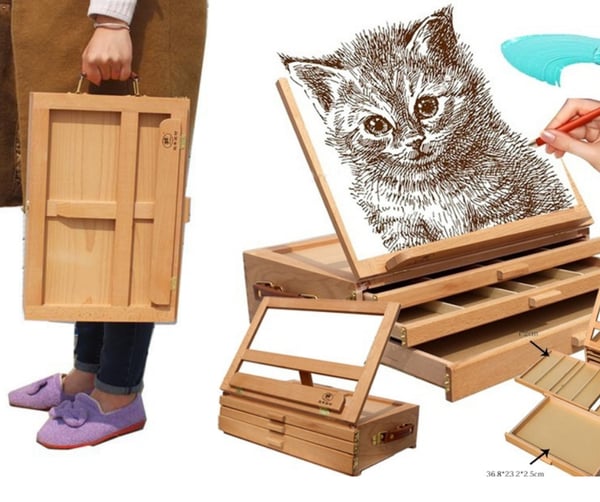 This paint box is the optimal setup for crafting at home. Just prop your project right up on the easel, and get to work. Those holiday cards aren't going to draw themselves!
If painting a card is more your speed, we've got what you need for that too!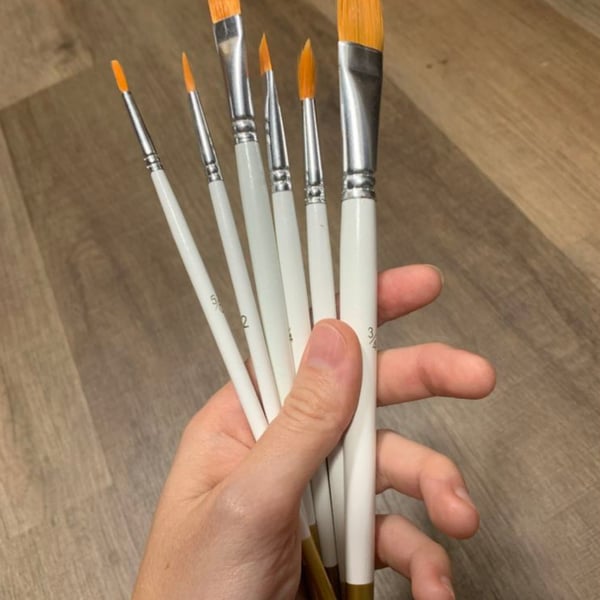 This synthetic brush set is great for everything, from broad lettering to minute details. The bristles are just the right stiffness, and the varied assortment is sure to make any artistic endeavor a breeze. Best of all, these are available on Wish pickup, at a local store near you!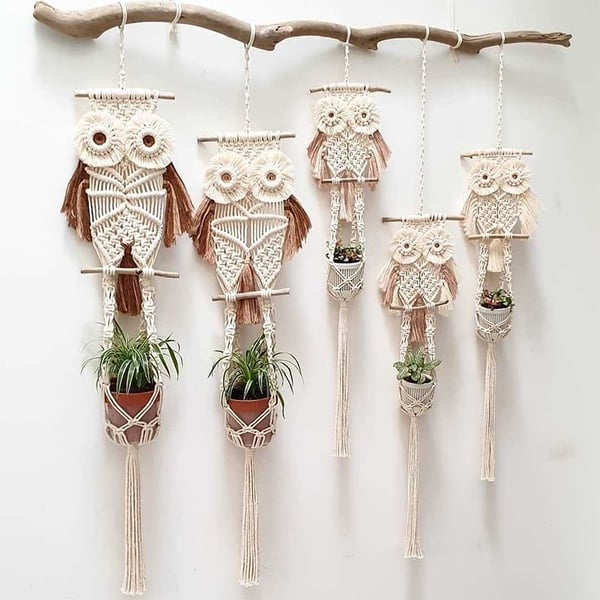 Last but not least, we have these owl-dorable macrame planters!
These add a woodsy, wintery vibe to any decor scheme. Hang them in your home or on the tree. Better yet-- use them as stockings: wrap some homemade treats in the bottom and give them as gifts.
We hope that some of Paris' hand-picked items work as gifts for the craft lovers in your life--or that they inspire YOU to get DIY'ing just in time for the holidays.
The 2020 holiday season is certainly going to be different, but a homemade touch really shows your loved ones how much you care. A few handmade items might even make those virtual holiday hangs feel a little more traditional.
Stay tuned for our next employee spotlight gift guide, featuring Sobia, and her favorite toys and gifts for kiddos from the Wish app!
Looking for a few more items you can add to your holiday shopping list? Check out: Last Call for Holiday Shoppers