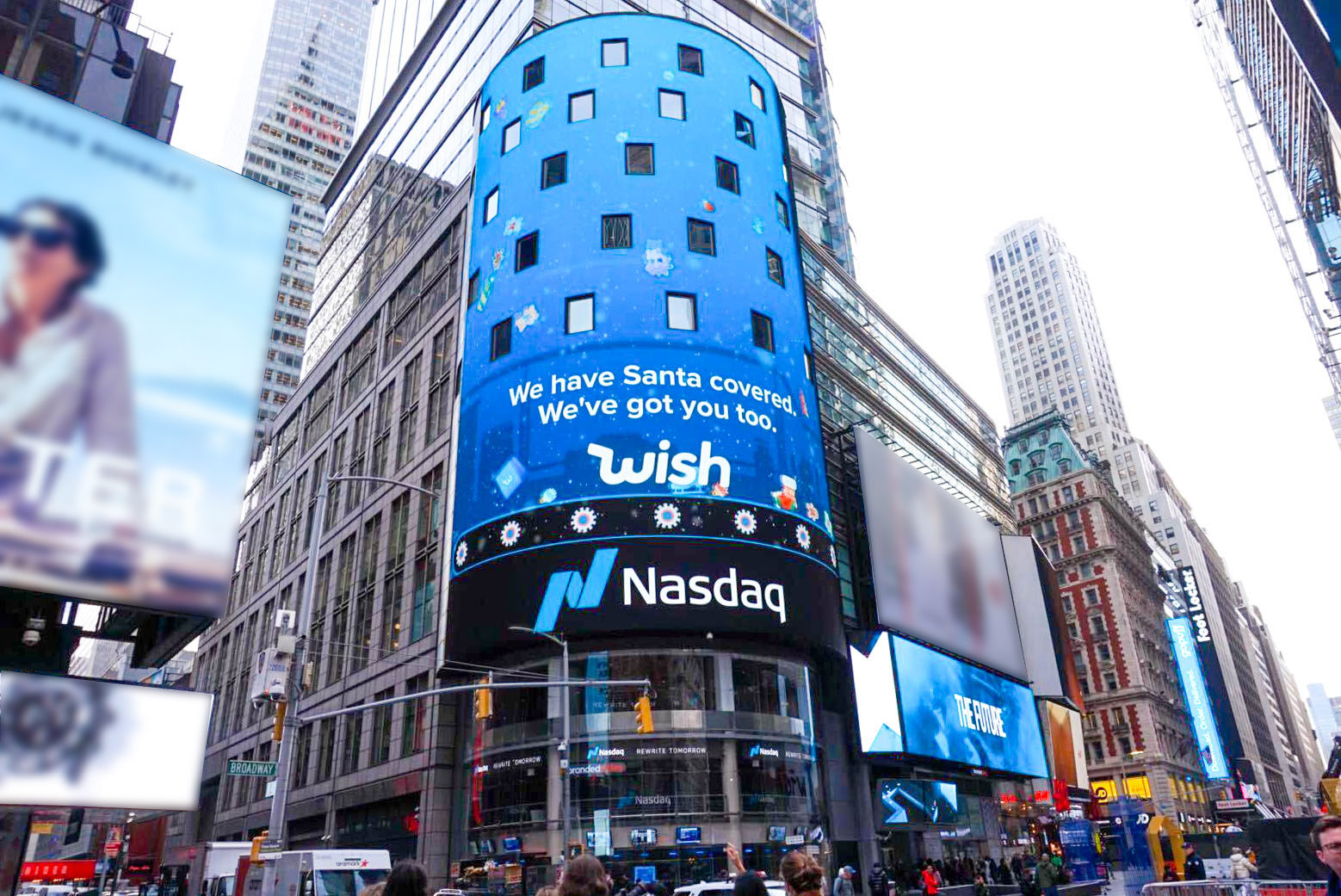 The holiday season is all about giving and Wish is excited to give back to the Robin Hood Relief Fund, a charity dedicated to fighting poverty in New York City. To support the organization, Wish teamed up with Nasdaq in mid-December to host a fun vending machine activation in the heart of Times Square with 100% of proceeds benefiting Robin Hood. Couldn't make it to the event? We've got you covered. Here are some of the highlights to help you feel like you were there.
We got to meet some of our Wish fans IRL
Wish is known for bringing an affordable and entertaining mobile shopping experience to millions of consumers around the world, and the vending machine pop-up made it possible to connect with users beyond their phone screens. Attendees were able to meet some of our team members in-person and experience shopping with Wish in a new and exciting way.
We brought gifts for last minute shoppers
Wish took over Santa's gift-giving job and made it easy for New Yorkers to snag last-minute presents and must-haves. From motion sensor night lights to portable power banks, there was a variety of tech essentials available for browsing, buying and taking home that same day.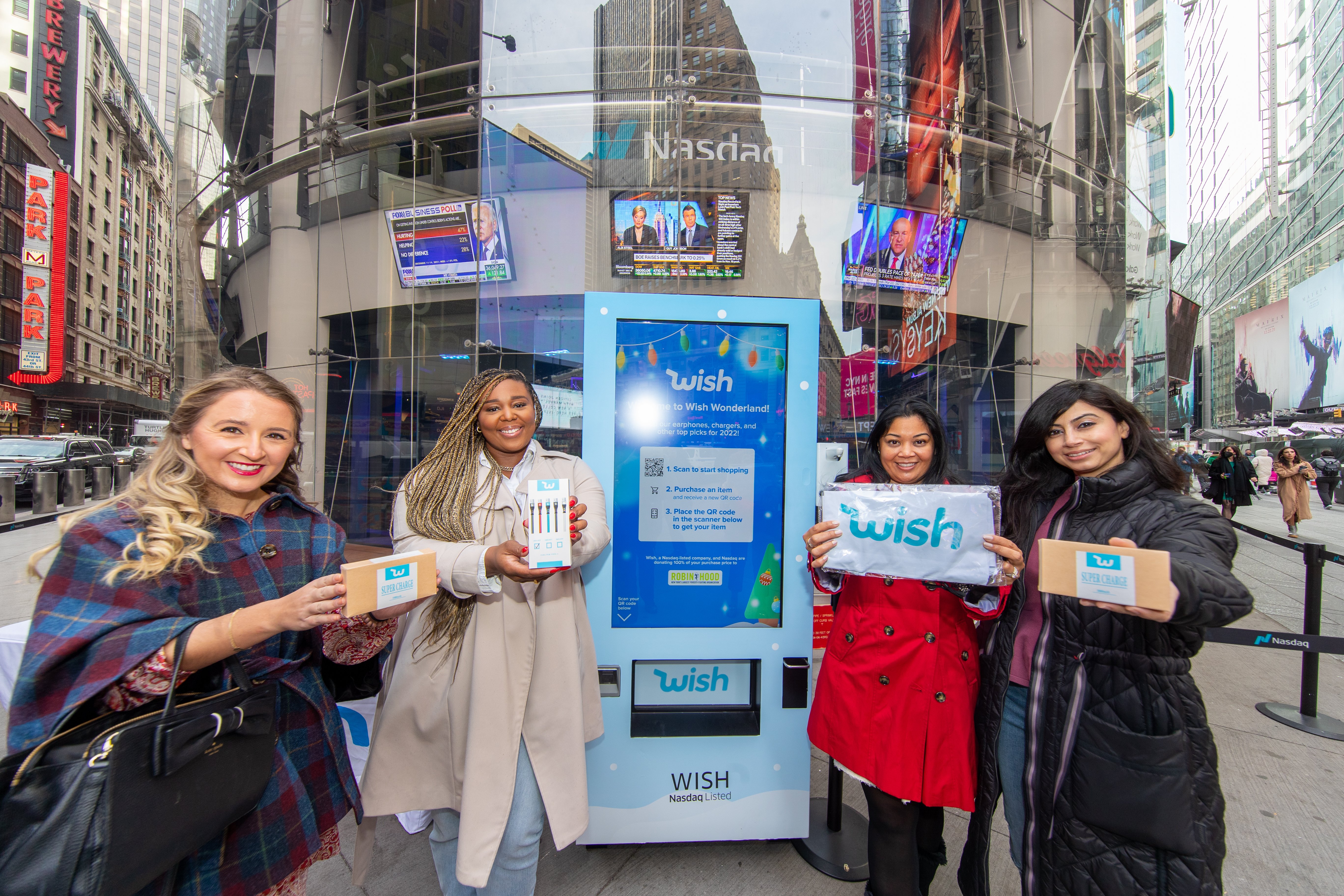 Photo credit:

Nasdaq, Inc./ Vanja Savic
We donated to Robin Hood, a charity that raises funds for low income families
What better way to ramp up the feel-good factor of holiday shopping than knowing that every dollar spent will make a difference in the lives of those in need? For an additional opportunity give back, when a buyer shared a photo of their purchase using #wish22, Wish and Nasdaq donated 5X of each purchase price to Robin Hood. The donations will provide emergency support through food, housing, job security and more.
We got to appear on a world-famous, flashy big screen
The holiday cheer did not stop at the streets of NYC. On the first day of the activation Wish took to the skies with a festive animation that was displayed on Nasdaq Tower's seven-story-high billboard screen.
"The inspiration behind the overall animation was contrast. The time of year is usually filled with wintery vibes and visuals. I also wanted our piece to stand out and give some warmth to those in Times Square with summer scenes," said Michael Barraza, Wish's Senior Growth Marketing Designer. "The animation showed how Wish has Santa covered so he can go on vacation this year and let us (our vending machine) handle everything."
Check out some of the photos below to see some of our favorite moments.