The Impatient Person's Guide to Waiting for a Package
You just clicked "Submit" on that online order and you're bursting with excitement! You happily click over to that confirmation email in your inbox and are hit with the harsh reality — delivery windows aren't what they used to be. With shipping delays and supply chain issues all over the world, wait times have gotten longer.
We understand that feeling of eagerly awaiting Wish packages, which is why we've put together this handy guide on how to pass the time while waiting for delivery.
What to Do While Waiting for a Package: 5 Ways to Pass the Time
Time passes more slowly when waiting for something you love. So while you're wishing and waiting for your goodies to arrive, here are five ways to pass the time.
1. Get Into an Exercise Routine
One surefire way to get your mind off of your package is to get moving! The key to successful exercise is establishing a routine. Invest in some quality at-home exercise equipment, join a gym, or simply jog.
While those first few sessions might feel like a chore, before you know it you'll be looking forward to those workouts. Regularly getting feel-good endorphins from exercise will put you in a better mood and make waiting just a little bit more bearable. After a while, the problem of what to do when waiting for a package will simply melt away.
2. Get Ahead on Shopping
If you're at a loss for what to do while waiting, how about getting ahead on shopping? It may sound counterintuitive to shop while you're waiting on items now, but we all know there's always some kind of shopping that needs to be done.
Whether you've got a friend's birthday coming up or you want to get an early jump on holiday shopping, why not start now? Shopping for others will make you happy and take your mind off waiting for a package to arrive that has goodies for yourself. And who knows — you might just find some great things you didn't even know you needed.
3. Lose Yourself in a Hobby
If you find yourself thinking, "I'm going to lose it waiting for my package!" then it may be time to lose yourself in your favorite hobby. Choose a hobby that is all-consuming – an activity that makes you unaware of time passing at all.
Whether it's arts and crafts, gardening, baking, or nurturing a special interest, indulge in what you love. When you're in a mindless, therapeutic flow state (achieved with something as simple as an adult coloring book), you are simply enjoying the present moment — not thinking about the package in transit!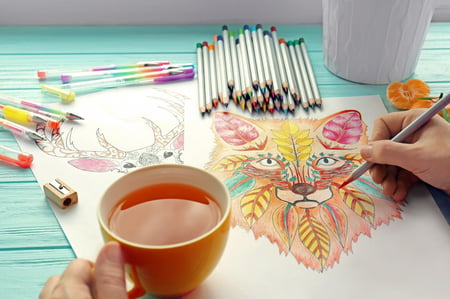 Photo credit: Africa Studio - stock.adobe.com
4. Practice Mindfulness
Speaking of being present in the moment, mindfulness is a skill that can help improve your patience and make waiting for a package easier. Traditional methods like meditation teach you to focus on the present by focusing on breathing and stillness. Though the two go hand in hand, there is a distinction between meditation and mindfulness: meditation refers to a practice and mindfulness refers to a way of living.
That means mindfulness isn't limited to sitting cross-legged on the floor and clearing your mind. You can do walking meditations, practice yoga, or simply perform breathing exercises a few times a day. A yoga mat and sound bowls are great tools to help you on your mindfulness journey. If you choose yoga as your go-to activity for what to do when waiting, you get two-in-one: mindfulness and exercise!
5. Start a Gratitude Journal
Still not sure what to do while waiting for a package? Start a gratitude journal! Listing one thing per day that you are grateful for will remind you that you likely already have everything you need in life. Nothing makes us appreciate life more than a little bit of self-reflection!
Then, challenge yourself to list five things. Can you think of ten things that you are thankful for? Practicing gratitude is a guaranteed mood-booster if you start to feel frustrated that your package has yet to arrive. This small action has the power to transform an entire mindset.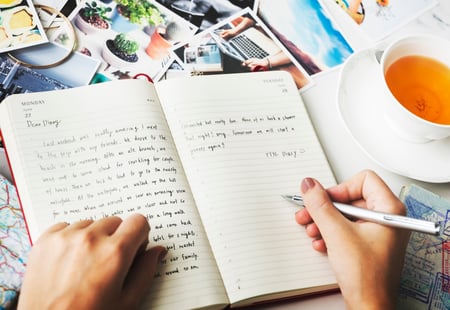 Photo credit: stock.adobe.com - Rawpixel.com
Your Wish for Faster Delivery, Granted!
At Wish, we understand that waiting for a package can be frustrating. And that sometimes, you run out ideas for what to do while waiting for a package. That's why we've committed ourselves to improving our delivery time to around two weeks! Yep, you read that right. Instead of waiting three to four weeks for a Wish package, millions of customers can expect their favorite items to arrive in about 15 days. You also can choose our express shipping option, which makes it possible to receive select items within 5-10 days.
Wish is your one-stop shop for great online deals on gifts, essentials, and good-to-haves. Start shopping today!