38 Super Useful Things You Didn't Know You Needed
Sometimes you don't find products, they find you — that's what makes shopping fun! One of the main joys is accidentally stumbling across handy, practical, or just plain old fun products you didn't know you needed. And there's a lot out there – cool products that improve life in big and small ways.
When you've been dealing with inconveniences you didn't realize had solutions, there is a tendency to just keep on keeping on. And then, one day, when you're not searching for one, you stumble across a product with the solution. Finding the item is exciting, but receiving it at your doorstep is even better, and that's where Wish comes in with an endless supply of items that could help make your life a little easier.
38 Things You Didn't Know You Needed, But You Really Do
Are you in need of some retail therapy? Or are you at a total loss of what to get someone as a present this year? Sometimes we find the answer in the most unexpected places (and products). If you're looking for ways to make life a little easier (or maybe just a little more fun), we've got you covered.
Check out these 38 useful gadgets, tools, and other stuff you didn't know you needed for the kitchen, bathroom, car, and more. These products are specially curated to make your life a little more pleasant. Enjoy!
1. Corn Peeler
Corn is at the heart of a lot of the down-home, warm-your-heart, comfort foods we all know and love. It's an easy way to add a little color and flavor to any dish, but corn cobs aren't always easy to handle. Make food prep a little easier with a corn planer (also known as a corn peeler) and strip those kernels right off! This handy tool can be used on raw or cooked corn cobs, perfect for cooking in the kitchen or grilling in the backyard.
Shop corn cob peelers on Wish >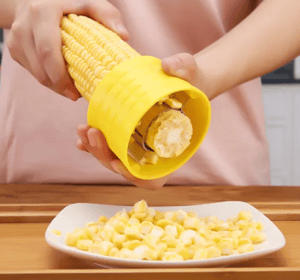 2. Garbage Clip
Plastic bag liners may seem secure but then droop down when you toss a heavier object into the garbage bin. A garbage clip secures the lining bag, so your trash can doesn't get contaminated, and you don't have to get your hands messy as you readjust the liner. On trash day, simply unclip and tie up the plastic liner, and reuse the clips.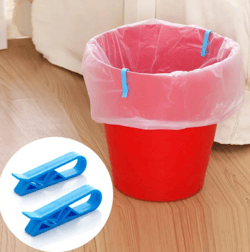 3. Shirt Folding Board
Has "organize closet" been on your to-do list for ages? Make organization easy with a shirt folding board! This device helps you fold shirts perfectly every time and in half the time. So whether you're tackling that messy closet or you just really hate laundry day, folding just got a lot easier.
Shop shirt folding boards on Wish >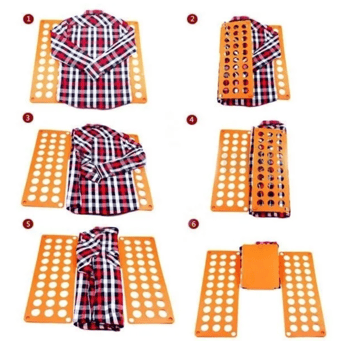 4. Storage Peeler
Another kitchen tool you probably didn't know existed: a peeler that catches all the fruit and vegetable peelings in a storage container as you go. No more having to peel over the trash can or disposal. With this device, the peelings are gathered in a plastic tube. When you're finished, just pour them out!
Shop storage peelers on Wish >
5. Silicone Dishwashing Gloves
Sometimes the gifts you didn't know you needed are the most practical ones. So this year, ask for silicone dishwashing gloves. You can cut your time spent at the kitchen sink in half with these silicone gloves that grip glass, ceramics and plastic to speed up washing and minimize accidents. Say goodbye to slippery, cracked or broken plates! They also allow you to wash dishes with hotter water than your bare hands can handle, resulting in a squeakier, shinier clean.
Shop silicone dishwashing gloves on Wish >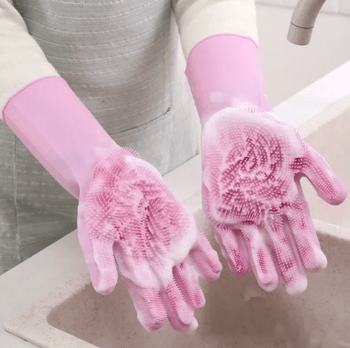 6. Pot Side Clip
Any tool that simplifies meal prep is a welcome kitchen accessory. Pot side clips help keep your stirring spoon, tongs, ladle, and kitchen utensil secure and drip-free while cooking. Any drippage will go straight back into the pot a. And you'll never lose track of your utensils.
7. Laptop Cooling Pad
Always on your laptop for work, school, or gaming? If so, you probably experience an overheated laptop from time to time. It's a little worrisome when something as important as a computer starts making whirring sounds, getting hot, and maybe even slowing down. A pad with a built-in cooling fan underneath it can put your machine (and your mind) at ease by ensuring it doesn't get overheated during extended periods of use.
Shop laptop cooling fans on Wish >
8. Pet Food Covers
We know you love to spoil your pet, but don't let their food spoil! We are what we eat, and that counts for our furry friends too. That means we need to make sure we're not only feeding our pets the right food, but that we're preserving it in the right way. Pet food covers seal opened cans with an airtight lid, keeping their food fresh and preventing bacteria growth. Another great perk? It keeps your fridge from smelling! Just make sure you get the right size to ensure ultimate freshness.
Shop pet food covers on Wish >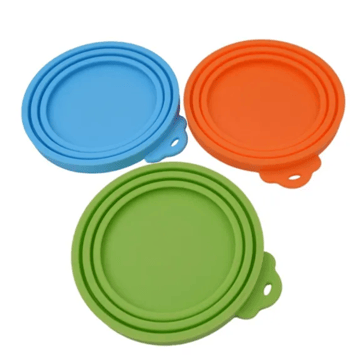 9. Car Audio Amplifier
Love to jam out in your car to your favorite tunes? Of course you do. But sometimes, the car's original speakers just don't get the job done. A car audio amplifier powers up your audio experience, whether you like audiobooks, podcasts, or customized music playlists. So roll down those windows, crank up the volume, and tune out the world!
Shop car audio amplifiers on Wish >
10. Grip Jar Opener
Have you ever been home alone, about to whip up your favorite dinner for one, but you just can't get that tomato sauce jar open — no matter how hard you twist? With a grip jar opener, you'll never have this problem again. There are lots of different kinds of jar openers to choose from, whether you prefer one that is mounted to the counter, a basic jar opener with grip handles, or a multi-function opener with all the bells and whistles. Say goodbye to sore hands and hello to easy jar opening!
Shop grip jar openers on Wish >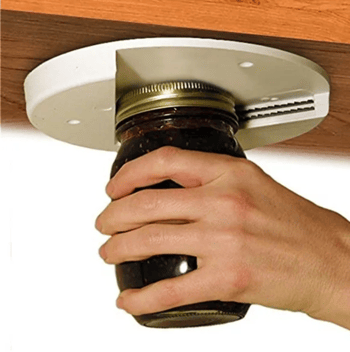 11. Camera Drone
Have you ever tried to take a selfie of a large group of people? It's nearly impossible to get everyone in the shot. With a camera drone, put your smartphone onto this remote-controlled airborne device, and capture everyone in the shot from above. A camera drone is also ideal for taking photos of things you can't get close to, like detailed architecture or a beautiful view of nature.
12. Digital Binoculars
Attention all wildlife enthusiasts! It's time to add digital binoculars to your list of things you didn't know you needed. It's a digital camera and binocular set all in one! Capture up-close detail of bird wings on the hiking trail, dolphin sightings at the beach, or even far-away football players from high up in the stands. Let others see the wonder you see by taking photos of the view through digital binoculars.
Shop digital binoculars on Wish >
13. Back Washer for Shower
A universal truth: it's hard to wash your own back in the shower. Let a body brush do it for you. Just suds it up, and you're good to go.
Shop back washers for shower on Wish >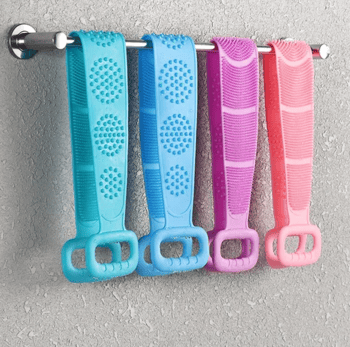 14. Bicycle Alarm
Take your bicycle security to the next level with a bicycle alarm. Whether you depend on one for exercise, transportation, or leisure, you don't want it stolen. Traditional locks can keep it safe, but a bike alarm is the way to go for a premium layer of protection. The motion sensor detects unauthorized movement, prompting the alarm to sound. The sound will scare off potential thieves and make it difficult for them to get away without being caught.
15. Projector
Projectors: they're not just relics of schooldays past. These gadgets you didn't know you needed now project video directly from smartphones onto a white screen in front of you. Showing videos, movies, or TV shows on a projector makes it easier for large groups of people to get a good view. And they are perfect for showing content in large rooms because even the largest flatscreen TVs can't accommodate large groups. Elevate your next movie night with a projector!
16. Headset Holder
So, you finally splurged on that expensive noise-canceling headset. Congrats! But if you're leaving them lying around, you're putting them at risk for damage. Headset holders are a great way to protect your investment, as well as a stylish way to show them off and clean up your space at the same time. Whether you opt for a chic headset stand or a more subtle hook to attach to the side of your desk, give those headphones a home. Don't risk forgetting you left them on the couch and sitting on them — a headset holder is much cheaper than a new pair!
Shop headset holders on Wish >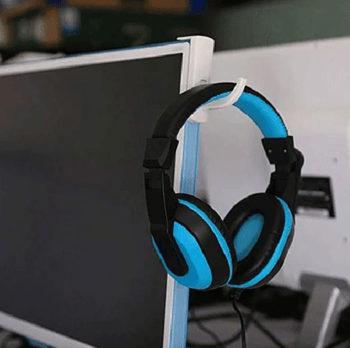 17. Car Safety Hammer Seat Belt Cutter
This multitool falls into the category of gadgets you hope you'll never need. Still, it's essential to have on hand for anyone who regularly travels by car. In case you need to escape a vehicle out of a window or cut through a jammed seat belt, this tool can be a literal lifesaver. A car safety hammer seat belt cutter may be able to get you out of a dangerous situation. Get one for every member of the family. Small and compact, they'll fit easily in a car side door or back seat pocket.
Shop car safety hammer seat belt cutters on Wish >
18. Windshield Repair Kit
Have a crack in your windshield? This windshield kit is one of those things you never knew you needed until a rogue pebble strikes. Using a repair kit can save you a ton of money by repairing a windshield crack just as well as a professional. Since you look through your windshield every time you drive your car, a windshield crack can quickly get frustrating. Not to mention, it's safer overall to repair glass as soon as possible. Be ready with a repair kit of your own.
Shop windshield repair kits on Wish >
19. Drain Hair Catcher
If your hair sheds excessively, then you know the struggle of slow-draining showers. As much as we try not to let our hair go down the drain after shampooing, it always seems to happen. A drain hair catcher will protect your drain so that it will not clog from excess hair. This is a must for your sink as well, especially if you wash your pets indoors.

Shop drain hair catchers on Wish >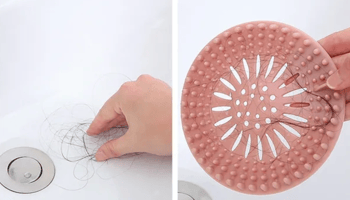 20. Solar Garden Stake Lights
Garden stake lights are not only decorative. They are also a safety feature. Keeping your driveway, patio area, and walkways well-lit at night means you (and houseguests) are less likely to encounter tripping hazards when walking past sundown. Might as well do it in an energy-efficient way with solar-powered stake lights!
Shop solar garden stake lights on Wish >
21. Aerator Shoes
If you're a fan of snowshoeing, you're going to enjoy this innovative way to do lawn care. Strap your shoes into these aerator soles with spikes on the underside. Stomp around your lawn to create holes, allowing for oxygenation of the soil. This helps prevent water runoff and boosts root growth. No need to pay for a lawn care service when you've got aerator shoes. Aerate your lawn the DIY way!
22. Waterproof Rain Suit
If you live in a place where it rains often, you know there's nothing worse than rain-soaked jeans. Umbrellas and raincoats alone don't get the job done. A waterproof rain suit includes a hooded jacket and pants as well. If you need to walk the dog during a heavy downpour or don't want to get drenched while riding your motorcycle, it's time to let a waterproof rain suit protect you from the elements.
Shop waterproof rain suits on Wish >
23. Waterproof Shoe Covers
Similarly, wet feet are a surefire day-ruiner when you get caught in the rain with no protection. Rubber rain boots can be uncomfortable, and let's be honest: they don't go with every outfit! Just slip on these waterproof covers over your shoes to maintain the vision you had for your wardrobe before it started to rain. Remove them once you get inside. These non-slip covers will keep you safe and dry.
Shop waterproof shoe covers on Wish >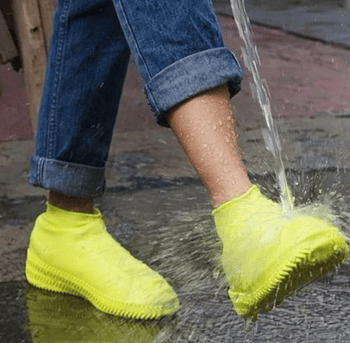 24. Posture Corrector
Have nagging pain in your back, neck, or shoulders? A posture corrector is a kind of understated back brace that gently forces you to sit up straight with your shoulders back. It's so easy to hunch over at the work desk or slouch while standing. A posture corrector trains you to improve your stance or seated position.. Sound good? Then it's time to add a posture corrector to the "stuff I didn't know I needed" list!
Shop posture correctors on Wish >
25. Vacuum Sealer Machine
Keep your food fresh with a vacuum sealer machine. No more freezer-frostbitten foods. No more leaking food bags. No more trying to fit oddly shaped food into standard-sized containers. Keep food fresh and moisture-packed with a vacuum sealer machine. Plus, its transparent bags mean there is no guesswork in identifying foods you sealed up months prior. Vacuum sealing works for everything, from tiny grains of rice to an entire fish.
Shop vacuum sealer machines on Wish >
26. Head Massager
Nothing achieves instant relaxation like a personal head massager. This small handheld device gently soothes the scalp and entire head when used in a slow, fluid motion. It's the perfect way to treat yourself so use this simple and effective tool as needed. (Totally okay if that means multiple times a day!)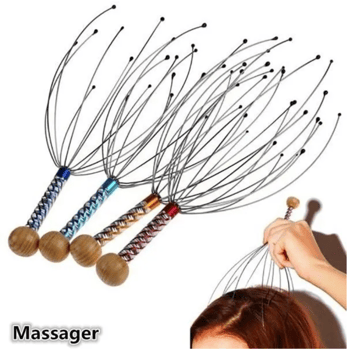 27. Lumbar Relief Back Stretcher
No need to limit a mid-workday massage to just your head: massage, stretch, and support your spine with a lumbar relief back stretcher. To be used while seated or lying down, this device is the perfect antidote to long hours spent driving or at the computer. The curve of this stretcher is designed to relieve pressure not only on your spine but also on your hips. Pair this with some deep breathing, and you are on your way to some major destressing.
Shop lumbar relief back stretchers on Wish >
28. Beeswax Food Wraps
For those ready to adopt a more sustainable lifestyle, it starts with replacing single-use plastics with all-natural, reusable products. Put reusable beeswax food wraps number one on your list of things you didn't know you needed until now to start your sustainability journey. Using beeswax food wraps for sandwiches, apples, cheese, crackers, and more will keep your food fresh and protected without the guilt of using plastic.
Shop beeswax food wraps on Wish >
29. Heatless Hair Curlers
Alright, it's time to elevate your hair game, especially if you're dying to have soft curls but dislike dealing with heated curling irons. Heatless hair curlers are way easier on the health of your hair, and there is no risk of burning yourself in the process. Simply twist your hair around the band, leave it on while you sleep, and wake up with beautiful, voluminous curls.
Shop heatless hair curlers on Wish >
30. Tire Tread Depth Gauge
The wear and tear of tires can be quite subtle. For daily commuters, it's tough to tell when a tire has become worn down and needs replacing. A tire tread depth gauge helps measure that. Easy to use, it'll help you know if you really need new tires or if a tire manufacturer is trying to upsell you.
Shop tire tread depth gauges on Wish >
31. Closet Organizer
A well-organized closet is great for the mind. It's a crummy feeling to rummage through a closet, trying to find a certain item, and come up empty-handed. That situation is totally avoidable when you utilize closet organizers. Whether you are storing linens, towels, pants, or shoes, having separate sections for different items makes a world of difference. Goodbye clutter!
Shop closet organizers on Wish >
32. Plant Support Rings
Flowers are beautiful no matter the occasion, but it is a bummer when they droop. They often lean over simply because of their own weight, not because they lack water. For plants that need help standing up, plant support rings do the job in a subtle yet effective way. Cages completely surround the plant, blocking your view. But plant support rings give flowers just enough support so they grow upright without taking over the whole aesthetic.
Shop plant support rings on Wish >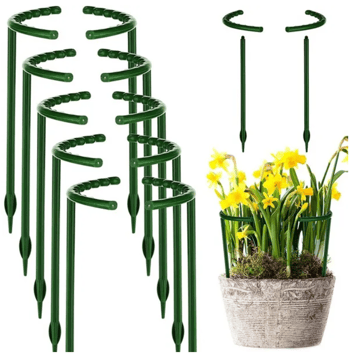 33. Cable Storage Bag
The more technological devices we use, the more cables we accumulate. It is important to keep them all organized, especially when traveling. There is no panic quite like packing to go on a trip and realizing you can't find a charging cord. A cable storage bag has pockets, pouches, and straps to secure all your precious cords. It's equally great to use when not traveling as well because you know all your cables are safely in one place.
Shop cable storage bags on Wish >
34. Bluetooth Sleep Mask
The modern sleep mask is here. No longer a simple wraparound cloth, a Bluetooth sleep mask connects to your device to play soothing sounds throughout the night. Ideal for home or travel use, this sleep mask covers your eyes as it soothes your ears. No more falling asleep with earbuds. No more disturbing others in the room with your music of choice. A Bluetooth sleep mask makes falling asleep a quick and tranquil process.
Shop Bluetooth sleep masks on Wish >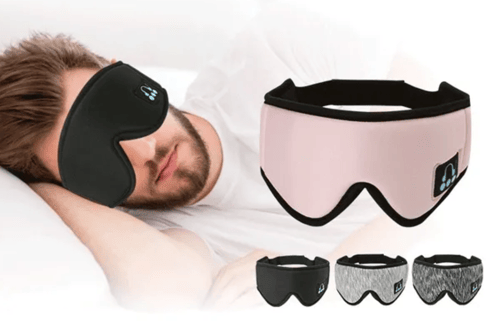 35. Blue-Light-Blocking Glasses
We stare more at computers, phones, and TV screens than ever before. Blue-light-blocking glasses appear clear but are designed to block the blue light from devices from reaching our eyes. This helps if you find your eyes extra strained after a long day at the computer. Because screens are not going away soon, they are an absolute must-have!
Shop blue-light-blocking glasses on Wish >
36. Mini Cooler and Warmer
A mini cooler that doubles as a warmer is the perfect bedside companion. It can keep a heating pad warm or a water bottle cool. You can also use it in the bathroom to keep creams or medications temperature-controlled. Portable coolers and warmers are ideal road trip buddies, as they can keep drive-through leftovers refrigerated. They are a must for college dorm rooms and tailgate parties when you want to keep the drinks extra cold.
Shop mini coolers and warmers on Wish >
37. Neck Fan
We saved the coolest for last, literally. Whether you're stuck in a stuffy house or outside on a blistering hot day, a neck fan will cool you down and surround you with refreshing air. It hangs around your neck, blowing cool air at you from all sides. Oppressive heat can stop you in your tracks and keep you from doing outdoor activities you love. But hiking on a muggy day is no longer a struggle with a neck fan. Lightweight, sleek, and rechargeable, it is the best way to stay cool in today's climate.
38. WiFi Extender
In a perfect world, the WiFi would be strong in every room of the house at all times of the day. Unfortunately, many of us just suck it up when the WiFi slows down, and we hope it speeds up soon. But nothing's more annoying than when the murderer in your favorite true crime series is about to be revealed and your TV freezes, only to reveal that dreaded loading screen. If this is one of your biggest pet peeves, you should add a WiFi extender to their list of "things I didn't know I needed." A WiFi extender boosts your existing WiFi connection to places where the signal is weaker. No more suffering or buffering!
A Shopping Platform You Didn't Know You Needed
Looking for fantastic online deals on innovative products, tools, and gadgets? Wish is the best "things you didn't know you needed" website out there, featuring thousands of must-have items and must-have prices. Whether you're gift shopping, casually browsing, or on the hunt for a specific item, our selection is unmatched.
When you visit Wish, you're sure to find products you didn't even know existed. And once you have them, you'll wonder how you ever lived without them. Shop online today, or download the Wish app to discover more!