The Only Guide You Need to Create a Simple Wellness Routine
When you think about wellness, your mind might conjure up images of expensive yoga retreats, spa getaways, detoxes, and maybe even bad-tasting green smoothies. But, what if we told you that starting wellness habits can be super low-key and affordable? Yep, it's true. Get ready to step up your physical and mental wellbeing with these simple tips to help create a happy and healthier you.

In this article:
Get mindful

Get moving




Get nutrients

Get rest
1. Get mindful - design an effective morning routine
Got a busy day ahead? Start the morning with a short mindful practice to help gain a sense of balance before your jam-packed day begins. There's a reason why tons of great leaders cite a morning routine as the most important thing they do to jumpstart their day. Below are some small things you can do to prepare for the day ahead.
Meditation - Calming your mind will help set you up for success. Try a quick 10-minute meditation to get some zen in before having to deal with any stressful moments that might occur during the day. Pick a comfy spot and eliminate distractions. Consistency and practice will pay off in the long run, so don't quit! You can even light a candle to help set the tone for your practice.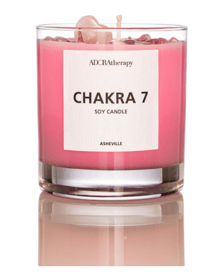 Journaling -

Five minutes is all you need to begin the helpful habit of journaling. Releasing your thoughts onto paper can help give you inspiration, keep you accountable, and may even increase your self-awareness. What you choose to focus on is totally up to you! Having a bad day? Write down 5 things you are grateful for in your life. Feeling overwhelmed? Set intentions for the day. Had an interesting dream? Jot it down before you forget. Now, go ahead and write the first line.
Skincare - A good skincare routine can do wonders to improve your mood and help you feel refreshed. Put on a headband and bring the spa to your bathroom with your favorite products, because taking care of your skin can be a form of self care. Lose the guilt. You deserve "me time." For skin care product inspo, check out this article about Morgan Cosmetics, or visit our wellness shop for tons of affordable products to add to your skin care collection.
Explore more mindful wellness products >
2. Get moving - explore physical activities and exercise
One of the easiest ways to boost your mood and release endorphins (the body's feel-good chemicals) is to exercise. So many of us sit in front of a computer all day, so it's important to get moving, even if it's a simple stretch, to loosen up any stiffness. Workouts don't need to be time-consuming. Here are some workout options you can do in 30 minutes or less.
Strength training - You don't need a ton of fancy equipment to build muscles. Resistance bands, for example, can offer a full body workout, targeting your upper body, lower body and core. Plus, they're portable so you can take them with you while traveling or outdoors. No excuses!
Running - We get it. You'd rather be eating chocolate than huffing and puffing as you clock in some miles. But, with consistency, your body will adapt and you'll be in tip-top shape and cover longer distances over time. It all starts with a single step.

Yoga - Not all movement needs to be fast-paced to benefit the body. Of course, yoga is a great practice because it helps loosen up muscles, but it also brings together the mind, body, and spirit. From power mantras to mindful breathing techniques, spending time on the mat can help ground you in self-care.
Shop affordable fitness gear >
3. Get nutrients - look for ways to take in more vitamins, minerals, and more
Healthy Recipes - Food is fuel and helps keep you energized. A yummy and nutritious meal or drink that you actually want to consume is the way to go. We love no-fuss, easy recipes like the below lemonade variations enhanced with nutritious ingredients. They are fresh and tasty and only take a few minutes to make.
To sneak in more veggies, try adding in beet juice to your lemonade with this recipe from Delia Mitchell, Wish's Editorial Manager. You'll never guess that the pretty crimson color is the result of this vegetable.
Ginger Beet Lemonade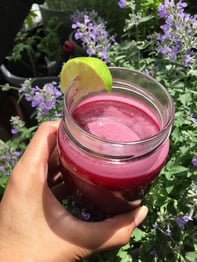 Ingredients
2 cups of water
1 beet (or a few tablespoons of beet root powder)
1 lime (or a lemon)
Ginger (a few pieces) or 2 tbsp of ginger juice
Sweetener of choice (optional)
Directions
Wash and peel the beet and ginger and cut into small pieces.
Blend the 2 ingredients and strain.
Add the lemon juice and sweetener, to taste. You may need to add more water if you find it's too strong.
Chill in the fridge or serve immediately over ice cubes.
To get more herbs into your diet, try this refreshing and aromatic sage-infused lemonade from Niveen Saleh, Wish's Senior Corporate Communications Manager, North America.
Sage Lemonade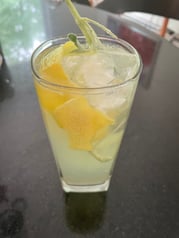 Ingredients
1 ounce of sage simple syrup
5 tablespoons of fresh squeezed lemon juice
1.5 cups of water
1.5 teaspoons of sugar, adjust to taste
2 sprigs of sage
Lemon peel
Directions
Bring ¼ cup of water to simmer, add 2-3 fresh sage sprigs and ¼ cup of sugar until sugar dissolves, remove from heat and strain, refrigerate up to 2 weeks and use for lemonade
Combine all ingredients and refrigerate for 30 minutes to infuse the lemon peel and sage sprigs. Serve with ice.
Supplements* - There's no way to guarantee your good health but supplements may be something to consider adding to overall wellness routine. Just be sure to discuss any new supplements you are considering using with your healthcare provider. For a wide variety of affordable vitamins and supplements, visit our curated wellness shop.

Water

- Fill up a cup or bottle and sip water throughout the day to stay hydrated. If you have trouble drinking plain water, spruce it up by adding lemon slides or your favorite fruits. A fun water bottle can also help you want to drink more. Try this one below from Organic Greek which is designed to filter water.



3. Get rest - create nighttime rituals
Bath - Unwind after a long day with a luxurious bath. You can use a liquid bubble bath, but for a more invigorating experience, try bath bombs. Check out all-natural bath bombs from Pure by Rachel Parker, which are infused with essential oils to help set the mood. There's also tons of options in

our wellness shop

.


Sleep - You need to get those zzz's to rejuvenate and recover. A rested mind and body will help you feel refreshed and is vital for your overall health.
Ultimately, a wellness routine filled with things you enjoy is what will lead to the most success. Try adding something from this list and let us know your tips.
To explore more items to incorporate into your wellness routine, click here. Use promo code WISHWELLNESS for up to 20% off during the week of June 20, 2022.
Also, during that week, be sure to visit our Instagram page for live wellness week events.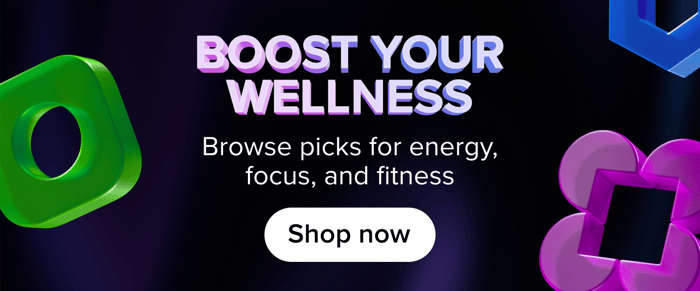 Photo credit for main image illustration of woman meditating: Julia Tim - stock.adobe.com
Warning - the safety of these products has not been determined. Carlyle Nutritionals products and claims about their products have not been evaluated by the Food & Drug Administration ("FDA"). Carlyle Nutritionals products are not intended to diagnose, treat, cure, mitigate, or prevent any disease or health condition, and they are not to be considered an FDA-approved or regulated drug. Furthermore, statements of fact and opinions expressed by Carlyle Nutritionals are those of the entity and, unless expressly stated to the contrary, are not the opinion or position of Wish, its affiliates, or its subsidiaries. Wish does not endorse or approve, and assumes no responsibility for, the content, accuracy, or completeness of the information contained within Carlyle Nurtrional's product listings, store fronts, and any and all other mediums or platforms.