The 12 Best Ugly Christmas Sweaters on Wish, Picked by our Staff
'Tis the season! The holidays are almost here and what better way to celebrate this jolly season than with an ugly Christmas sweater party? It's become a holiday season staple, up there with holiday movie marathons, decorating the tree, and hot cocoa by the fireplace.
When it comes to finding the perfect ugly holiday sweater, there's no better time to go a little over-the-top or get punny. Whether you prefer to go subtle with a cute knit sweater dress, or are looking for something so hilariously bad that it's actually good, the team here at Wish has rounded up 12 of our favorite ugly Christmas sweaters to get you started.
One of the best parts about attending an ugly Christmas sweater party is that you can wear festive fashion that's also warm and comfy. Ketil, Norwegian Language Manager here at Wish, is loving this reindeer hoodie for his Christmas sweater pick. His motto this holiday season is "be part of the pack and lead Santa's sleigh."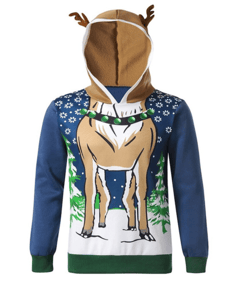 According to Hanna from our Language Management Team, "Pink is the new Holiday Red!" And we'll take her word for it! This cozy pink-and-green checked crewneck strikes just the right balance between fun, festive, and a little bit gaudy.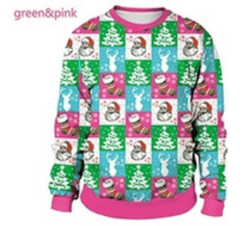 If you're a cat-lover who also enjoys a good pun, look no further—we have found you the PURR-fect holiday sweater for the season. Haifa, Language Specialist Intern, says, "We all love a good pun! So, Meowy Christmas everyone!" We couldn't agree more!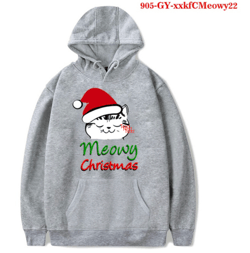 Space, a unicorn, Santa….what do these 3 things have in common? We have no idea, but we do know that we love this wild-and-hilarious ugly Christmas sweater. If you're looking for something warm and cozy that makes a statement, this sweater is an absolute must-have. It's French Language Manager Sabrina's favorite pick for the season, because as she says, "Santa riding a unicorn is everything!"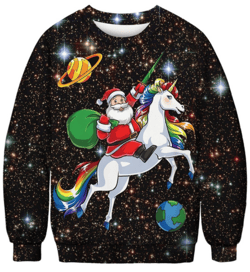 Begum from our Localization Team selected this slightly tacky-yet-cute holiday sweater and we are here for it! If your vibe is keeping the holiday season laid back and stress-free, you can't go wrong with wrapping yourself in a beautiful gold bow and calling it a day. As Begum says, this is "a great sweater to tell your family members you haven't bought gifts for, 'I am your best gift.'"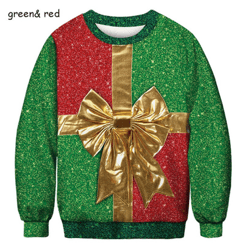 If you're a 90's kid, chances are you grew up watching the Home Alone movies every holiday season and can quote the movie line for line. Featuring one of the movie's most iconic quotes, this sweater is sure to be a crowd-pleaser at any millennial holiday party. Tania from our Localization Strategy Team says that this sweater is "holiday spirit at its best."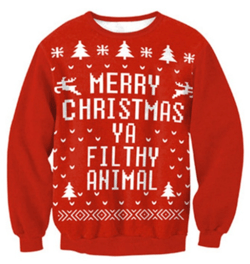 Hetty, Localization Strategy Manager here at Wish, recommends this all-over kitten-print pullover, especially if you're feeling the love this holiday season. When selecting her sweater, she told us "I expect one holiday hug for every cat on my Christmas sweater, and will leave it to my family and friends to do the math."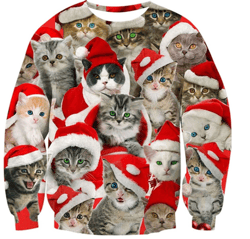 No matter what holiday(s) you celebrate, we can all appreciate a good ugly holiday sweater. Miyuki, Japanese Language Manager, chose a sweater that brings multiple holidays together and wraps them into one fabulously ho-ho-horrible look. She says she's loving this sweater for any occasion this holiday season, "because [she doesn't] discriminate".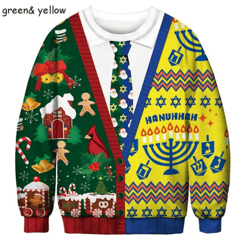 Keep it simple and stylish with this festive knit sweater dress. Whether you're heading out to a party or just lounging around at home, you really can't go wrong. Patricia from our Language Management team is loving this dress for her not-so-ugly Christmas sweater pick.The only question left is "White or Red [for] Christmas?"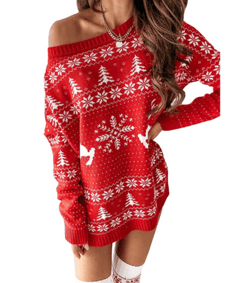 Anna, Community Manager, recommends this warm dinosaur Santa knit for this year's winning ugly holiday sweater. She says "This sweater reminded me of that Google Chrome game you play when you find yourself with no internet connection on your phone. I love the Santa dinosaur idea!"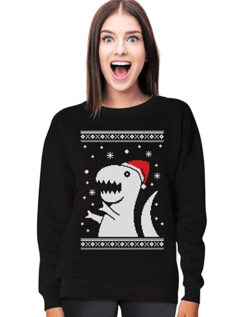 Over-the-top ugly holiday sweaters are so much fun, but sometimes you're looking for something a bit more fun than ugly. Amira, Italian Language Manager, recommends this adorable knit top and skirt combo. She says "This sweater is not ugly, but it's still fun and I would pair it with this cute skirt for the perfect holiday outfit!"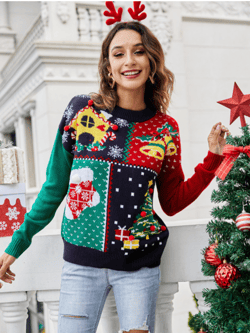 The Not-So-Ugly Holiday Look (skirt)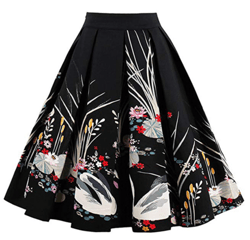 From funny-and-chaotic to chic-and-stylish, this year's staff picks can help you find the perfect ugly sweater. Make sure to plan ahead and start shopping today.