Spring Editor's List: 30+ Wish Items to Bring You Into the New Season
There's new hope, new opportunities, and most likely warmer weather (always a plus). You know what we're talking about, right?
It's the sweet bird songs you start to hear at dawn, bunnies jumping everywhere, and the winter gloom has decided to take a break from time to time. But with all these changes beginning to happen, we have one question for you: are you ready for Spring?
This year, we decided to give you something extra special: the Wish Edition - Spring Editor's List. There's another Spring surprise in there for you too, but you have to keep looking. 😉
Discover how to revive any space and shed off those Winter blues with Spring inspiration galore.
Share and Celebrate With Your Family
Promo Code: springfam0321
Laugh and giggle with the young and wise with these Springtime joys. Grab these pet bunny ears to get you in the mood for any Easter activities.
Don't forget to put on a show with these cartoon finger puppets.
Have you taken your chances with chess yet? It's the game of the year.
It's starting to get sunny, which means everyone will need a little bit of shade eyewear. Buy these pet sunglasses to keep the whole crew looking cool.
Lastly, while you might be Spring cleaning, how about Spring cooking? Keep leftovers in these beeswax papers and get to baking with this assortment of mixing bowls.
Get Outside and Enjoy the Fresh Air
Promo Code: springoutdoors0321
Set up the backyard for any gathering or party. It's the season to get outside and enjoy that fresh air.
Pick up this inflatable corner couch and gazebo tent to set up the ideal chill area for family, friends, and yourself, honestly.
Don't forget you're going for the ideal aesthetic, which means getting some grass in there is essential. Get this synthetic grass to get the vibe going, and bonus, you don't have to think about watering anything. You can't kill it!
You might want to entertain at night, which means having a well-lit path is a must. Adding these solar pathway lights to your cart will ensure successful parties for every season.
Let's not forget about the birds and all the new life that comes with Spring. Get this birdhouse and these balcony flower pots to watch it all bloom.
Breathe Some New Life Into Your Home
Promo Code: springdecor0321
Now that you've taken care of your outdoor oasis, how about the inside of your house? It needs a little love too!
Get these faux tulips to spruce up your home, and it's another plant that can't die. (We're trying to make this easy for you and avoid any allergy attacks as well!)
AND if you have flowers, you need something to put them in, so we brought you options: this straw woven planter, these minimalist marble pots, this structural flower vase, and this hanging planter. What's your pick? Leave us a comment below.
Finally, this is a must-have: a hammock swing or a simple on-the-go hammock. Invigorate your home with playfulness and happy feelings.
Don't Forget to Switch Up Your Wardrobe
Promo Code: springstyle0321
With any season, that means you have a dignified reason to shop. We think so 😉
Since April showers bring May flowers, we want you to be prepared for all that rain with these shoe covers and this transparent umbrella.
Don't forget this transparent raincoat or a handy Ultra Light windbreaker. Once the weather starts to play in your favor, you can throw on this Spring dress with a floral hem design.
Let's say you're not ready for Spring, Try out this sauna sweat suit to get into shape and give you the results you want.
Update to the Newest Version
Promo Code: springtech0321
We all love an upgrade, but with Wish, you don't have to break the bank.
Start by leveling up the way you organize all your gadgets with this squiggly bracket holder.
Now that you're settled, you can gift the kids with this mini digital camera or a 3D printing pen.
Onto the plant babies, keep them growing until sunshine dominates our days with this USB plant lamp.
Don't forget about yourself. Buy this large humidifier to keep your home fresh and clear of all that pollen.
AND if you feel moved to get outside and get moving, add this LED vest to your order to stay safe and visible.
Do you feel like you're all set up for Spring? Our extensive list might have a lot, but we know there's more. Head over to the Wish App to keep looking!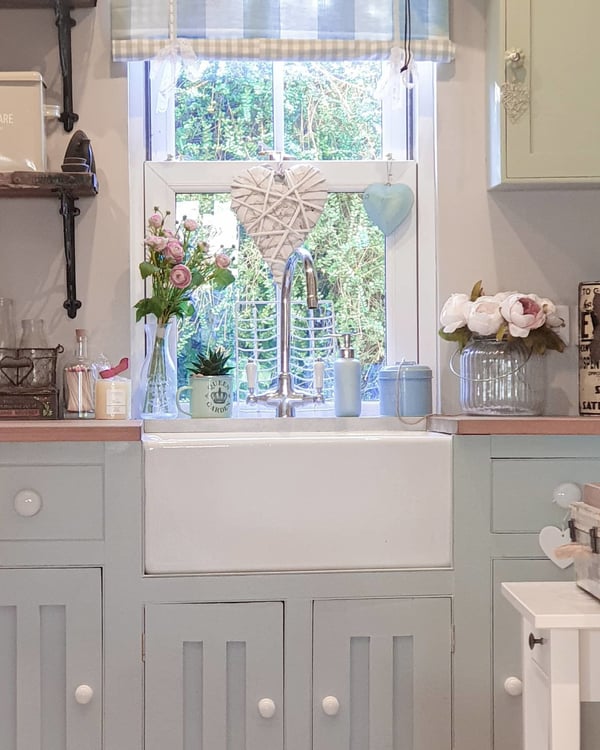 While you prepare for Spring, don't forget to follow us on Pinterest. We have boards for it all!
On a final note, we're excited for Spring, and we hope you are too. Sign up for all the newest blog articles to get you in the mood for the season of new life.