12 Cozy Season Essentials: Tried, Tested, and Recommended By Wish Employees
Get ready to break the hot cocoa out of storage because winter is coming! While many of us welcome that chill in the air after a sweltering summer, there's a lot of upkeep that comes with thriving through the changing seasons.
Buying all new everything to prepare for the cold weather can get pricey. We've rounded up some of the most affordable, must-have products for fall and winter that have been tried, tested, and recommended by Wish employees.
1.) Wish Employee Skincare Favorites
ii.) Celavi collagen sheet masks
2.) Wish Employee Haircare Essentials
3.) Wish Employee Picks for Wellness & Accessories
i.) Scruffs Ellen donut dog bed
ii.) Dog blanket and kennel cushion
Wish Employee Skincare Favorites
Harsh weather can strip away your natural moisture barrier and cause skin to feel dry, itchy, and sensitive.
To combat changes to the appearance of your skin during seasons when the temperature drops, the American Academy of Dermatology suggests using gentle products to restore moisture. Check out the items these Wishians use to remedy their skin concerns.
Moisturizing hand masks
I grew up in the Midwest, so I often experienced dry, flaky skin patches on my hands during the fall and winter months. To remedy this, I would lather my hands in petroleum jelly, pull socks over them, and sleep in it overnight.
Now that I live in California, which has less extreme winter weather, I find that these hand masks with honey (like a face mask, but for your hands) keep my hands hydrated. When I'm out and about I like using hand sanitizers with moisturizing ingredients.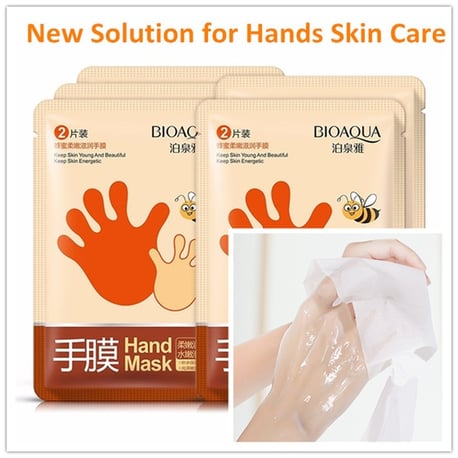 Celavi collagen sheet masks
Speaking of moisturizing, maintaining your skin's natural moisture barrier on your face is also a common problem people face during the cold months.
A.J., Social Media & Content Manager, recommends Celavi Collagen Face Masks, which are infused with antioxidants, hydrating botanical extracts, and other skin-revitalizing ingredients. It comes in a pack of 16, so you can keep a few and gift a few.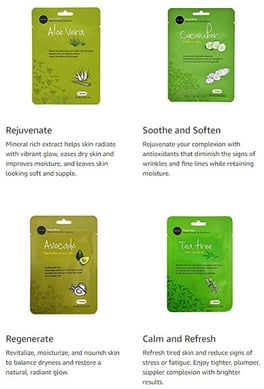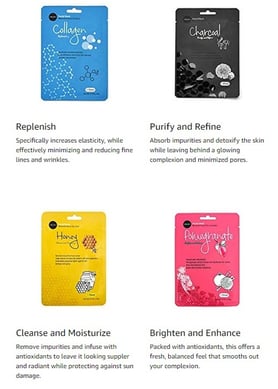 Wish Employee Haircare Essentials
Unfortunately, cold weather months can also wreak havoc on your scalp and hair. In extreme cases, dry air can cause breakage so it's important to be gentle with your locks.
Magic detangling hairbrush
Heidi, Senior Category Manager, swears by this Magic Detangling Hair Brush. "It's a great alternative to other detangling brushes," she says.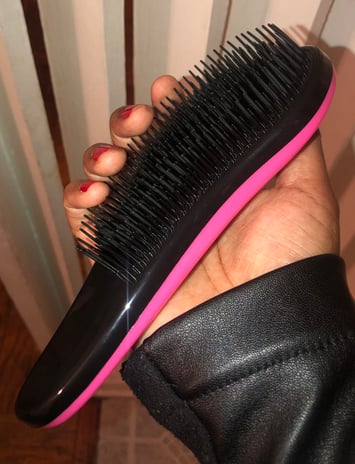 Use it on wet or dry hair or while styling. It has plenty of bristles that target each strand to untangle and reduce breakage, leaving hair looking healthier.
Cold-pressed castor oil
You may notice that you're shedding more hair than usual during certain times of the year, typically the autumn and winter months. No, you're not going crazy. It's called seasonal shedding, and it happens to everyone.
Hair goes through phases, just like the weather. To help support your natural hair growth cycle, try applying castor oil to the hair shaft to promote hair growth. In an Elle feature, two hair restoration experts mentioned cold-pressed castor oil is the best kind to use.
TRESemme hairdryer
Although applying heat to your hair too often can cause damage, it's decidedly worse when your hair freezes from the cold, causing strands to snap. Eeek! To prevent this from happening, make sure that your hair is dry if you're heading outside, even if it's for a short time.
This TRESemme Hair Dryer is a Wish customer favorite and arrives at your home with free shipping. Scoop up this deal before the weather starts shifting, and don't forget to use a heat protectant spray when styling!
Wish Employee Picks for Wellness & Accessories
There's almost nothing better than relaxing at home on a cold day. Check out these gadgets that'll make your life easier this season.
30-speed massage gun
Take comfort up a notch by treating yourself to a deep tissue massage to warm up and soothe tired muscles. Michael, Quality Assurance Associate, recommends this 30-speed massage gun that he purchased on Wish.
Michael says, "Definitely works as good as any of the high-priced deep tissue massage guns but at half the price. Comes with all the necessary attachments, a very good investment for anyone who works out or needs this type of therapy."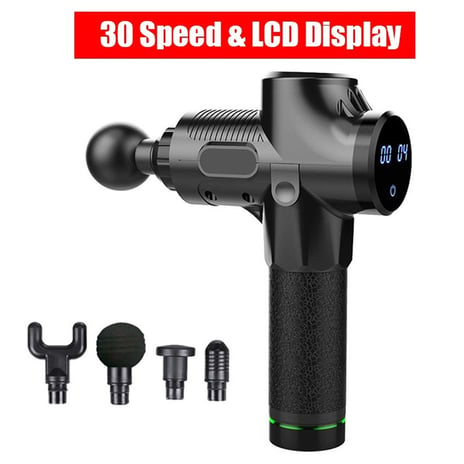 Microfiber spa headbands
Speaking of staying cozy, Stephanie, Content Specialist, suggests this Beauty Big Bow Soft Hair Band to anyone looking for a solution to keep hair out of their face during their beauty routine. "I've enjoyed this, and I've washed it," she says. "I use it to keep my hair back when washing my face."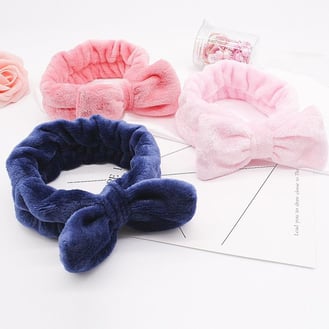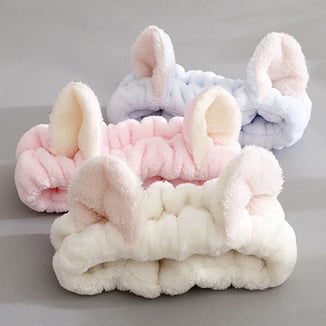 Iris, Associate Product Manager, recommends a similar headband with a kawaii cat ear twist. She says, "this one is super plush, soft, and super cute. I want to wear it during meetings but don't think it's socially acceptable."
Uh, motion to approve cute headbands as appropriate workwear? All in favor, say aye!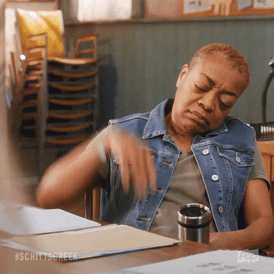 Memory foam sleep mask
According to Forbes, if you're working from home, it is definitely affecting your sleep schedule. When you want to catch up on sleep on the weekends, try wearing a sleeping mask to prevent light from awakening you from your slumber too soon.
For this, Iris enjoys the design of this 3D Memory Foam Padded Sleep Eye Mask. "For beauty sleep," she says, "this mask fits my smaller but wider face shape really well."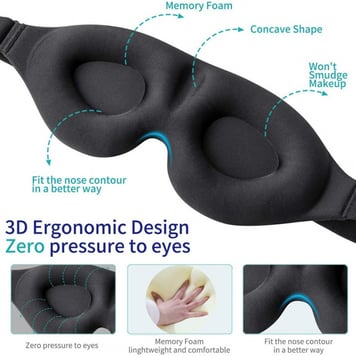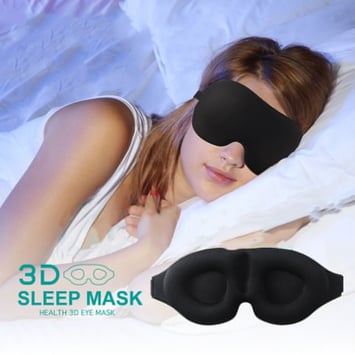 Waterproof shoe covers
Although changing leaves and cooler mornings are some of the most enjoyable attributes of the colder months, there's almost nothing worse than wet socks from the rain, sleet, and snow. A.J. has discovered a genius invention on Wish that combats this very problem.
Now you can transform your sneakers from water-prone to waterproof in less than 1 minute! These Silicone Waterproof Overshoes protect your precious footwear from dirt, leaves, and puddles.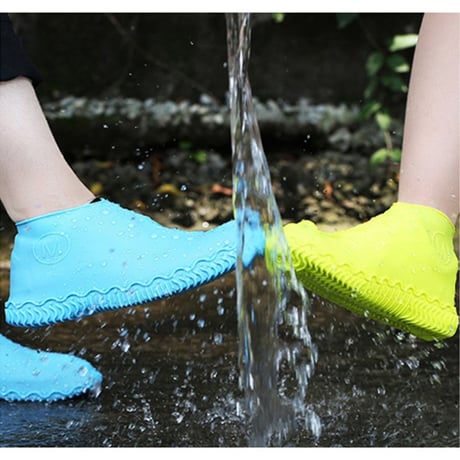 Wish Employee Pet Finds
Okay, so these aren't items we use in our everyday routines ourselves, but we can't forget about our furry friends! Get inspired by the products that these Wish pawrents have purchased to make fall and winter awesome for their pets.
Scruffs Ellen donut dog bed
Renee, Chief Compliance Officer, shared this photo of Mango enjoying a smiley nap on a Scruffs Ellen Donut Dog Bed.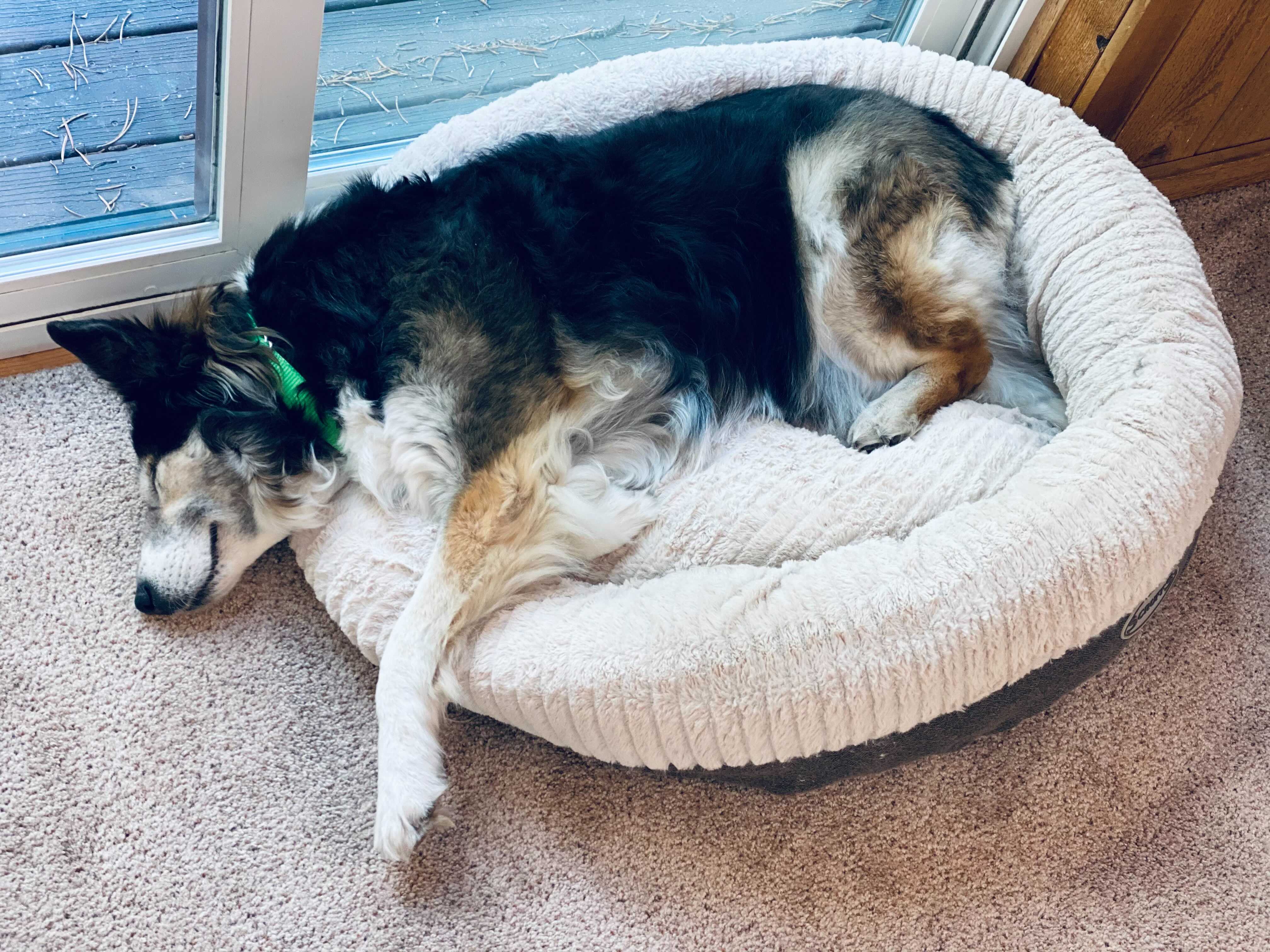 Although this find is on the pricier side, Scruffs pet beds retail for about $90 elsewhere. Plus, how can you say no? It's lined with luxurious faux fur for ultimate fluff and comfort, which kind of acts like a warm hug for your pet. It's also machine washable with reinforced stitching that's designed to last for seasons to come.
Dog blanket and kennel cushion
Another way to add a layer of comfort for your pet during the colder months is to get them their own plush blanket. An additional perk of getting your pet their own bedding? No more wrestling to get the living room throw blanket out from under them!
Krish, Senior Counsel, says, "Rex is super excited to enter the week's end with all his furry friends on his new cuddly blanket, bought via Wish!"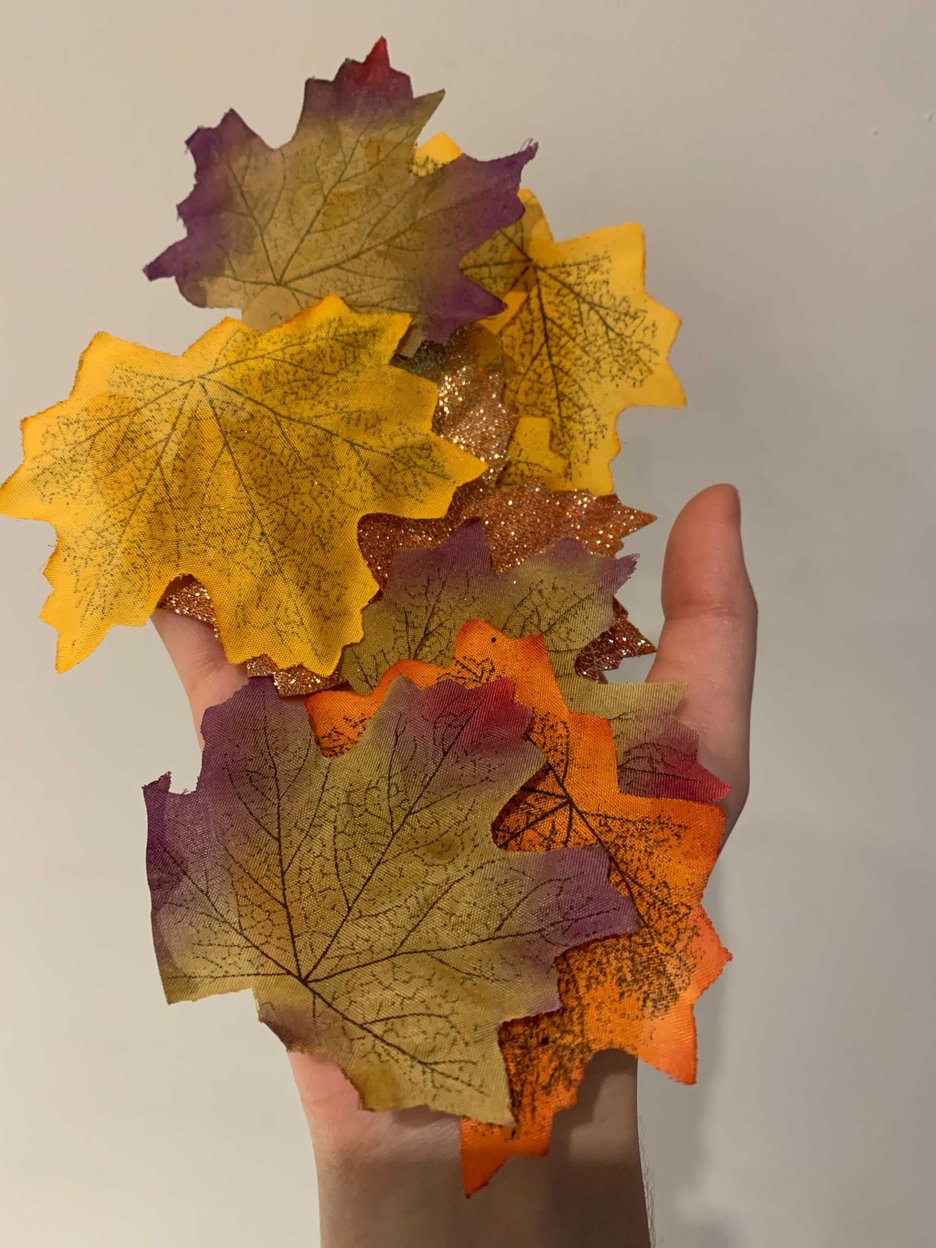 For smaller spaces, this highly-rated kennel cushion on Wish is the perfect comfort pick. Choose from a variety of sizes that'll make it feel like it's been made just for your pet.
Waterproof pet raincoat
Cold weather can be just as much of a drag for our pets as it is for us. With this waterproof pet raincoat, you can still get those walkies in, rain or shine.
Candy, Content Associate Project Manager, says she got a size small for her pup Robin but needs to size up now. "My little guy grew so fast that he was only able to wear it once! It runs on the smaller side. I recommend going up one size."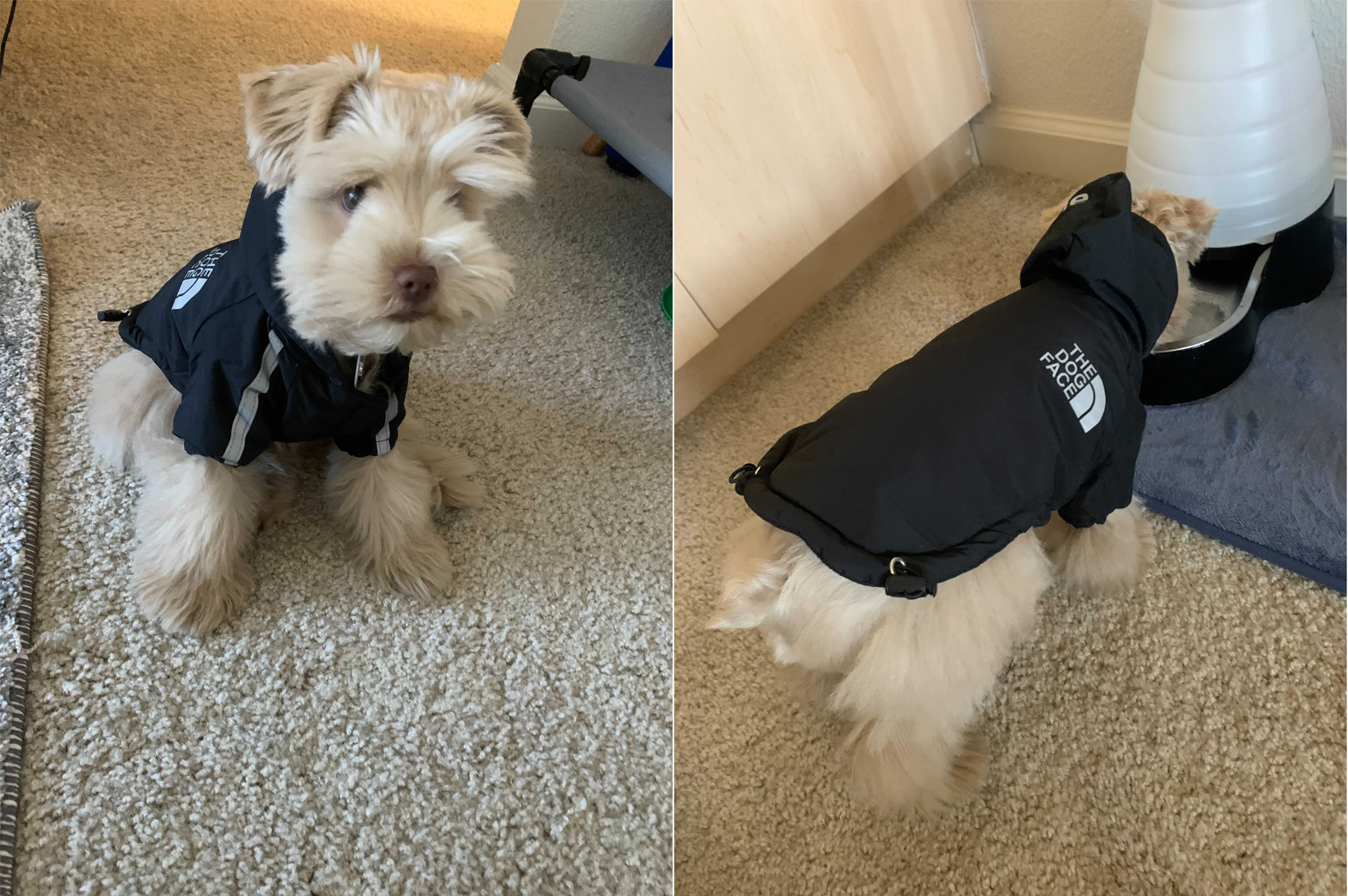 One Last Thing
Add these Wish-approved keepers to your cart and you're ready to welcome sweater weather with open arms. Save on shipping by getting your items shipped to a Local Pickup Destination.