Our Best BBQ Party Tips (Plus Bonus Recipe)
Sunny skies, the smell of charcoal drifting through the air, yummy food and drinks, and great company⁠—we're talking about grilling season. It's that long-awaited time of year which means you're probably looking for ideas to help make your summer BBQ a memorable experience among family and friends. If you don't know where to start, we put together a list of essentials to help you get your outdoor cookout plans in motion. Are you ready to plan the ultimate summer BBQ? Dust off the grill and read on for some tips to make sure you're fully prepared.
Delight guests with a variety of delicious foods
While we all enjoy fun get-togethers, the best thing about barbecues is the food. Guests will be expecting tried-and-true tasty favorites like burgers, hot dogs, and even some non-meat alternatives, but don't forget about the sides. Make sure you have the classics such as coleslaw and potato salad. Also, feel free to get creative by introducing some unexpected BBQ menu items that will impress attendees.
Try the below finger-licking side dish by our very own Niveen Saleh, Wish's Senior Corporate Communications Manager, North America. Called, muhammara, it's a Middle Eastern spread that's the perfect combination of sweet, smokey, and spicy. Use it as a sauce for fresh-off-the-grill veggies, fish, or meats. Or, enjoy as an appetizer dip with chips, flatbreads, or crackers.
Easy Summer BBQ Recipe:
Muhammara (Roasted Red Pepper and Walnut Spread)
Ingredients:
1 cup of walnuts - toasted

½ cup breadcrumbs

¼ cup green onions - roughly chopped

1 clove of garlic - roughly chopped

2 tablespoons olive oil

2 tablespoons fresh lemon juice

1 roasted red pepper - skin peeled off and core/seeds removed

3 tablespoons pomegranate molasses

2 tablespoons tahini

2 tablespoons harissa paste

1 teaspoon sumac

1/4 teaspoon nutmeg

½ teaspoon paprika

1 teaspoon cumin

1 teaspoon coriander

Salt (to taste)

Process:
Gather all of the ingredients.

Place the ingredients in a large food processor and pulse until a thick paste forms.

Plate and serve topped with sumac and crushed walnuts.
That's it! A handful of ingredients and a few simple steps will give you a flavor-packed, easy BBQ side dish.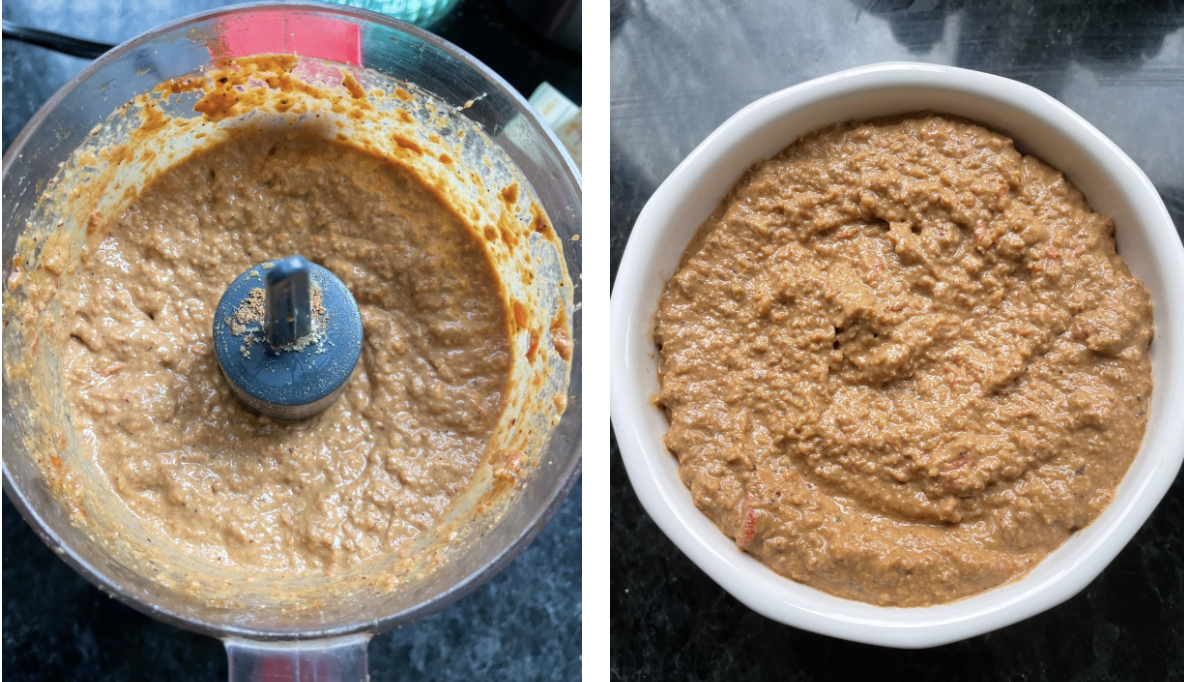 Photo credit: Niveen Saleh
Looking for something to serve the dip in? Click here to shop a selection of bowls on Wish.
Get fired up with the right grilling essentials
Of course, the BBQ grill will take center stage at the event so it's important to do some planning to make sure you have all the practical items needed to make grilling stress-free. Below are our top 5 recommendations.
1. Meat thermometer
Test your meat for doneness with a thermometer to avoid over or under cooking. For a list of safe temperatures, check out this guide from the CDC.
Shop meat thermometers on Wish >
2. Grill tongs
A barbecue necessity, make the process of griping and flipping food of various sizes easier with tongs.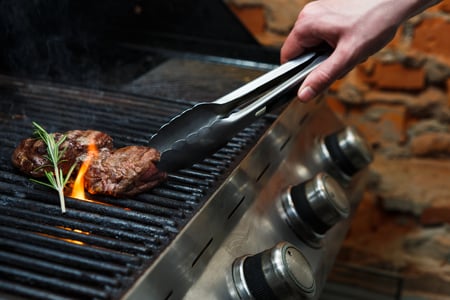 Photo credit: Prostock-studio - stock.adobe.com
3. Grill cleaner
Get rid of debris and ensure food will be able to take on the iconic grill marks with the right cleaning tools. Pick up a durable grill brush that can effectively clear off char and food scraps.
Shop wire grill brushes on Wish >
4. Grill mat
If you're planning on cooking smaller foods like shrimp or small vegetables, a grill mat will prevent them from falling through the cracks. Plus, the mats are reusable, making them a great one-time investment.
5. Heat-resistant grill gloves
Swap out oven mitts and for high-quality gloves that are designed to stand up to heat. For extra safety, use in combination with tools.
Additional hot BBQ planning tips
Below are just a few things to keep in mind as part of your BBQ planning checklist.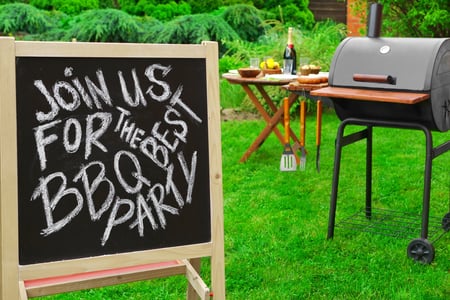 Photo credit: Alex - stock.adobe.com
1. Celebrate the party sustainably wherever possible
Save time on dishes while helping the environment by selecting eco-friendly party supplies, including dinnerware, cups, and utensils.
Shop compostable plates on Wish >
Shop biodegradable cutlery on Wish >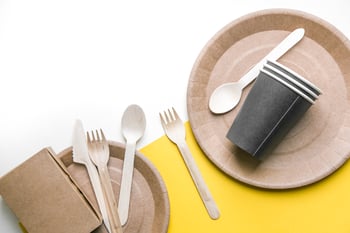 Photo credit: zatevakhin - stock.adobe.com
2. Make BBQ safety a priority
Check out these grilling safety tips from the National Fire Protection Association (NFPA) before your cookout.
3. Think about how you'll keep food safe outdoors
Protect food from outside elements, such as flies or debris that may blow onto the serving table, with food covers.
Visit the Wish app to find more items for your BBQ party planning needs, including decor, folding tables, outdoor games, and more.
Share with us any other BBQ tips you may have. We'd love to hear from you!