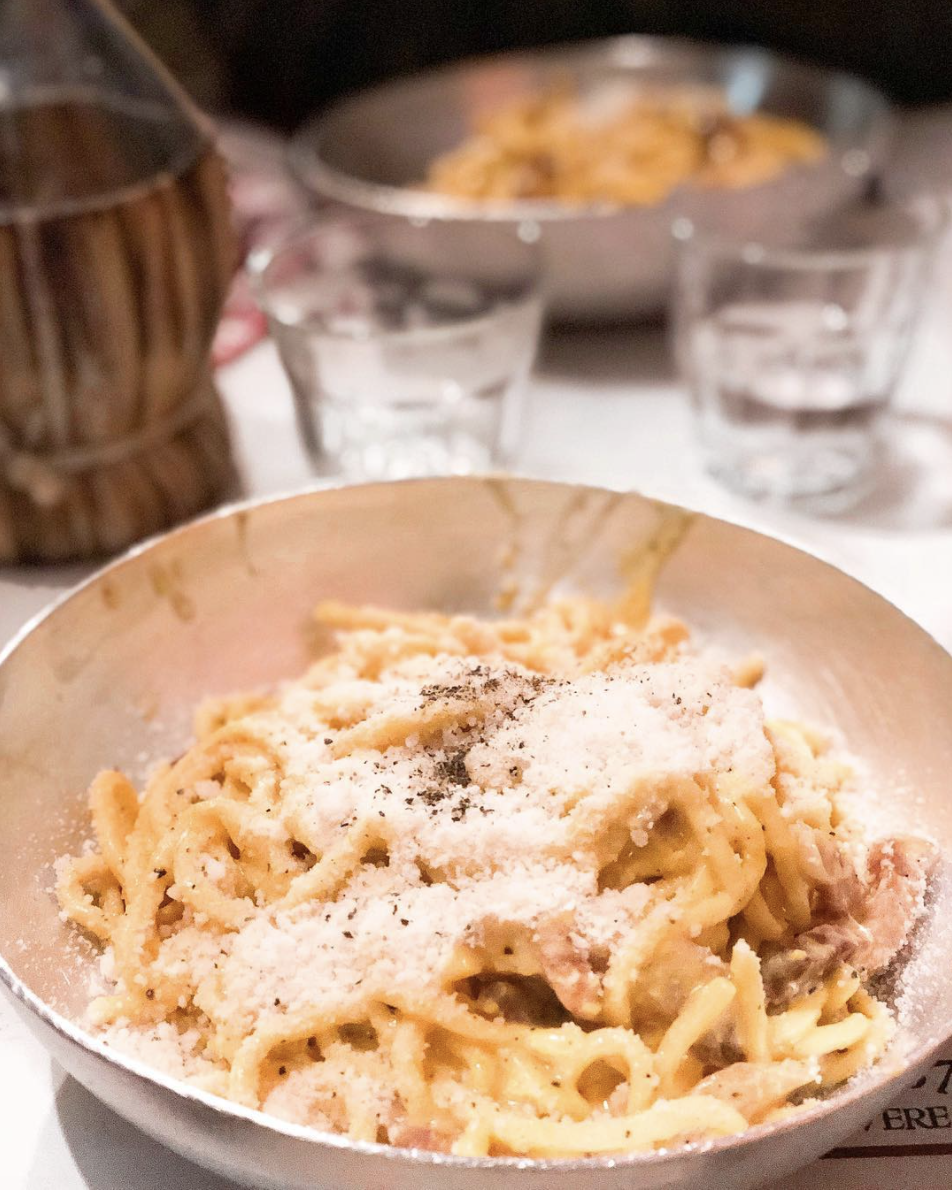 If you didn't know, Carbonara Day just recently happened.
Yes! There is an entire day dedicated to eating, celebrating, and cooking this delicious Italian delicacy. Honestly, what else do you need?
Well, here at Wish, we wanted you to be able to create this Italian masterpiece any and every day.
So, we decided to summon our Italian Team to disclose the authentic Spaghetti alla Carbonara recipe, selecting unique Wish items to make your life easy in the kitchen and allow you to prepare your favorite dish in just a few minutes!
*If you're Italian, click here and find the article written in Italian*
Gif Credit: Giphy
How do you craft a proper Spaghetti alla Carbonara?

Some people prefer spaghetti, some bucatini, some even try to make it with rice. In the last few years, a vegan version with zucchini has become very popular, becoming a yummy alternative for those who want to avoid dairy products. Carbonara continues to be one of the most beloved dishes of Italian cuisine in any shape you make it. Before we tell you the secret of the authentic recipe, let us know in the comments how you currently make it. Don't be afraid. We aren't judging you 😏!
Ok, now we are getting ravenous, so let's put our apron on and get started!
The ingredients are essential:
Spaghetti: 320 g
Guanciale (cheek lard): 150 g
Eggs: 6
Roman pecorino cheese: 50 g
Black pepper for taste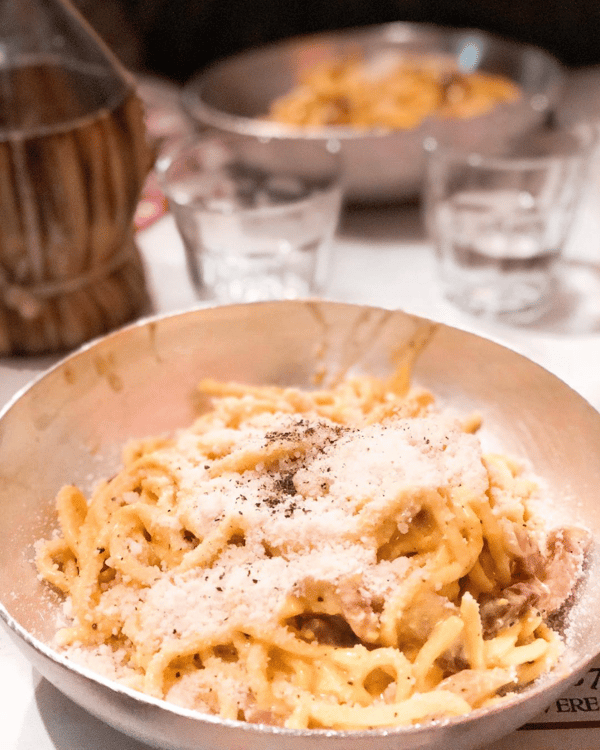 Photo credit: @coffeeismymust
To start, put a pot of water with salt on the stove to cook the pasta.
Meanwhile, take a cutting board and chop all the guanciale into small pieces with a sharp knife. If you aren't an expert in the kitchen, we suggest that you use this finger protector to avoid chopping your fingers off too 😅 Be careful.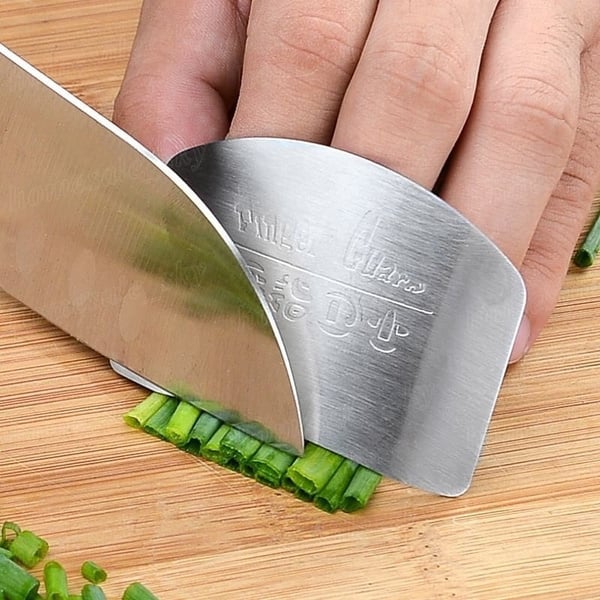 If your knife is not sharp enough, this knife sharpener is the perfect solution that's always handy in the kitchen.
Put your guanciale in an anti-adherent pan, let it brown for around 15 minutes on medium heat, and pay attention. You don't want to burn it.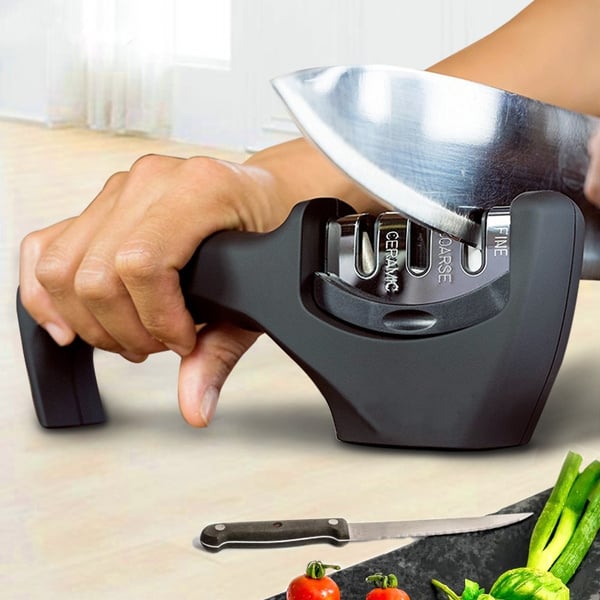 Meanwhile, take a spaghetti measuring tool to determine your desired portion of pasta and put it in the boiling water until it's ready. Make sure to check the time suggested on the package!
Then, take an egg yolk separator, pour the yolks in a bowl, and grate most part of the pecorino on it - you will use the remaining part to garnish your dish.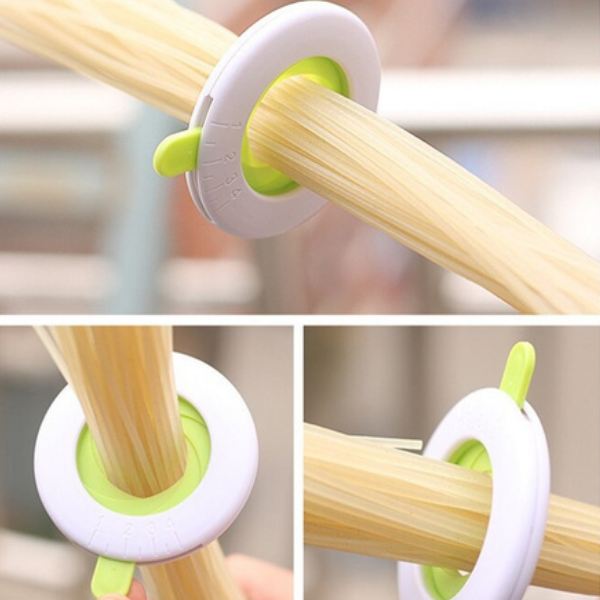 Take a pepper grinder (our fav is even electric!) and garnish it to your liking. Stir and add some water from the pot to dilute it.
Meanwhile, the guanciale is ready. Drain the pasta (we Italians prefer it al dente!) directly into the pan with the guanciale and stir it briefly to season it. Remove it from the flame and pour the egg and pecorino mix into the pan. Stir quickly to mix everything.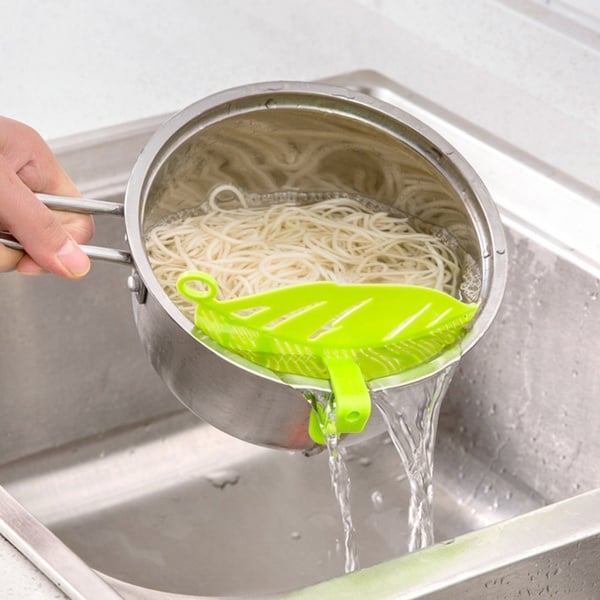 To make your dish creamier, you could add a little bit of the water from the pot.
You can now put your wooden spoon on the side and serve your guests (or just yourself - you don't need guests to enjoy a yummy Carbonara!), adding oil, the remaining pecorino, and some ground pepper.
Buon appetito!
Recipe from: Giallo Zafferano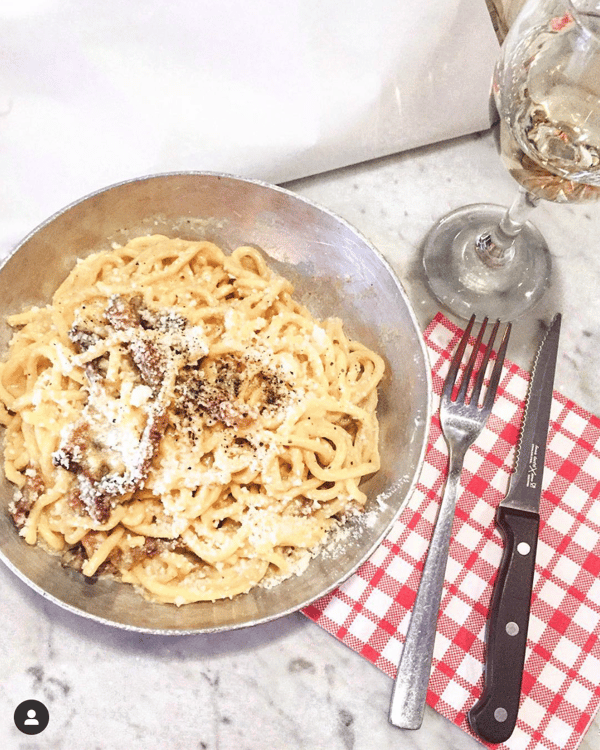 Credit: @coffeeismymust
You now have all the secrets of making the authentic Spaghetti alla Carbonara recipe 😋!

If you liked this article and you'd love to immerse yourself into the Italian culture, take a look at our blog in Italian!