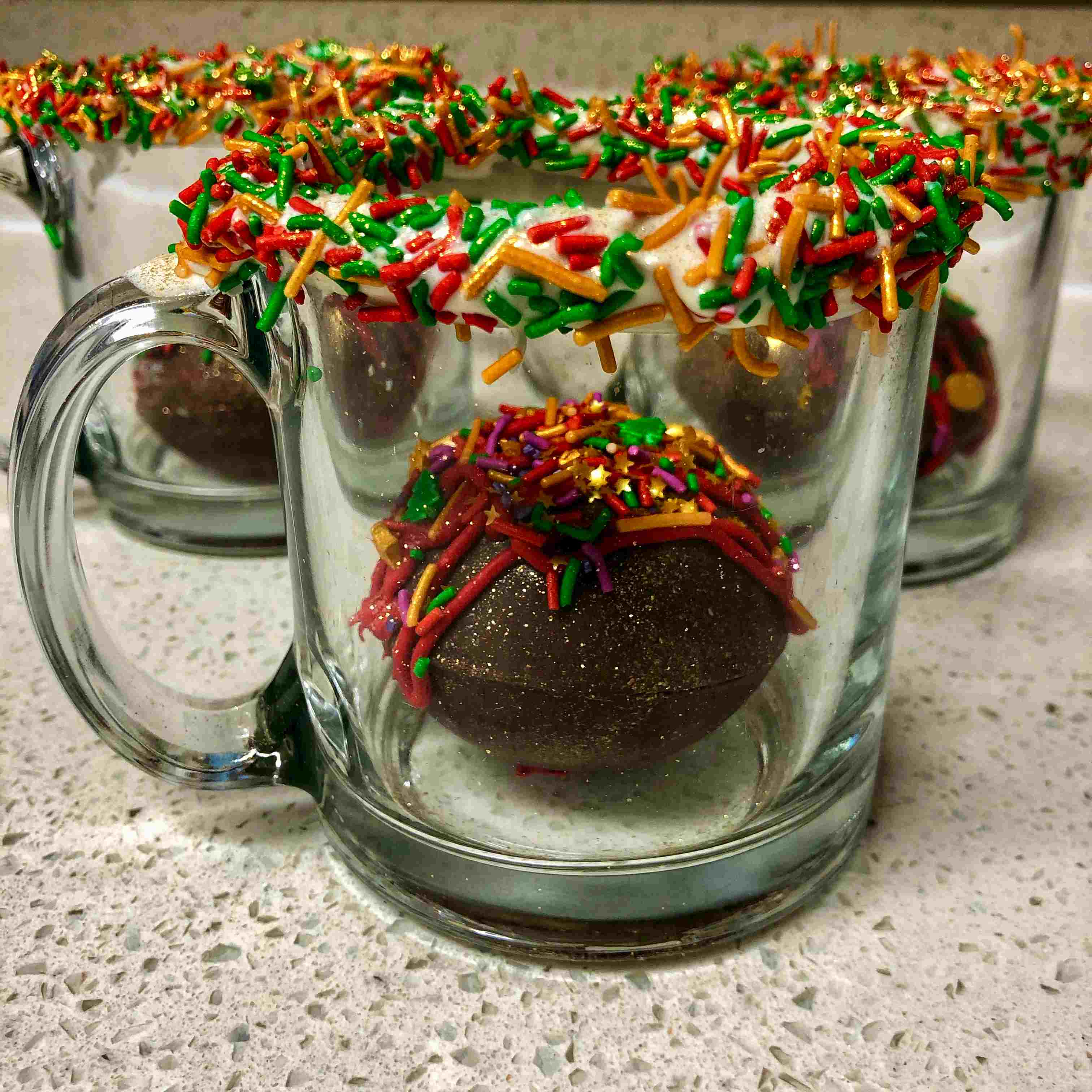 While you're spending plenty of time at home during this holiday season, why not create a sweet and delicious aroma to fill the house?
Face it, chocolate makes everyone happy! It's a simple solution if you're feeling down or just a wonderful piece of joy you weren't expecting.
Join us for a sugary and festive ride in making Hot Chocolate bombs, the Wish way. 😉 Check out the full recipe below!
Equipment
Ingredients
8 ounces chocolate wafers, chips, or baking chocolate (1 cup)
4.5 tablespoons hot cocoa mix

2 cups powdered sugar
2 Cups dried/powdered milk
1 cup Dutch Process cocoa

To make your own, you'll need:

Six tablespoons marshmallow
Sprinkles, luster dust, edible stars for decorating
Instructions
Hot Chocolate:
In a large bowl, sift the confectioner's sugar, then the unsweetened cocoa, to eliminate any lumps.
Stir in the powdered milk, and whisk well until everything is combined.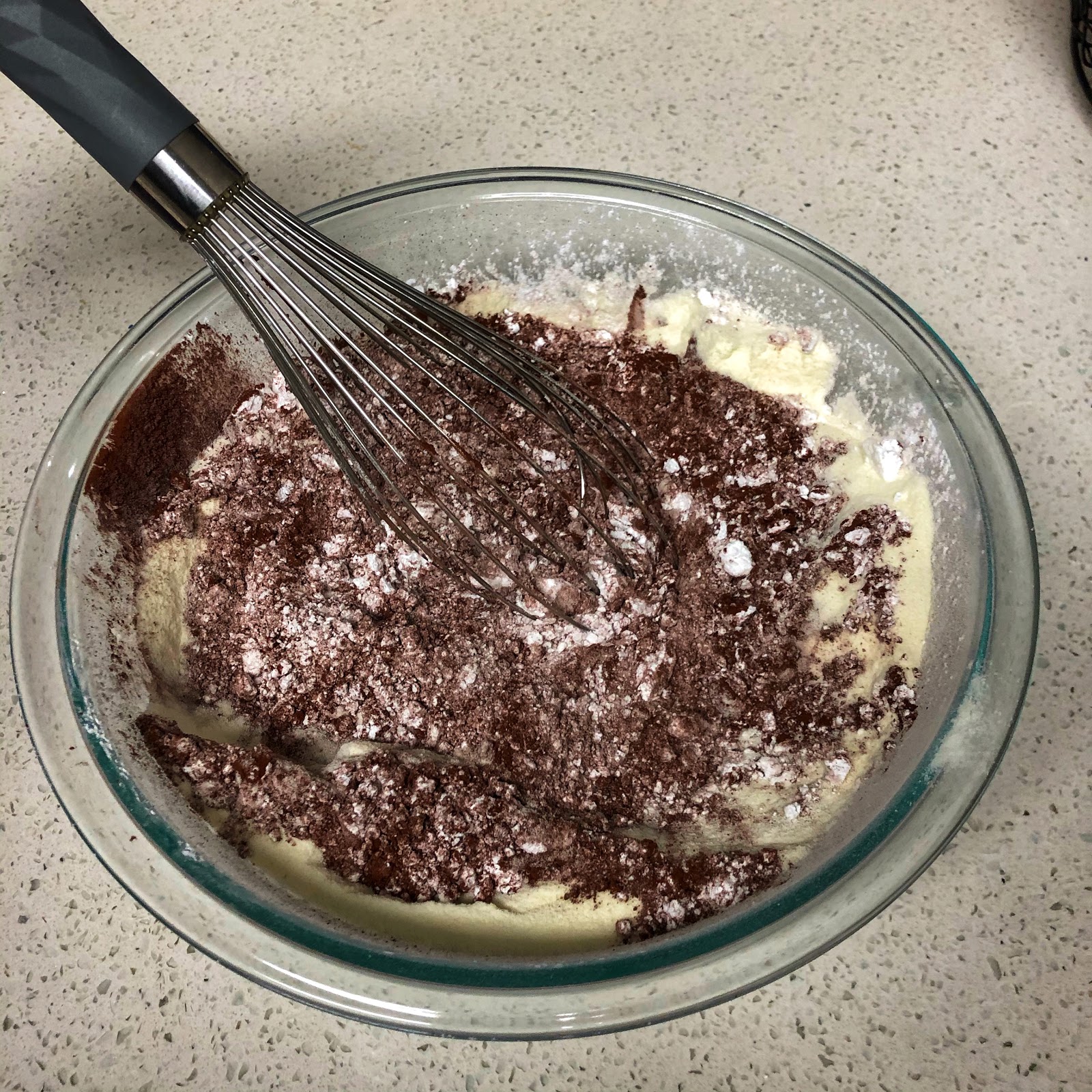 Hot Chocolate Bombs:
Melt chocolate in a small, microwave-safe bowl in 15-second increments, stirring in between, until smooth.
Add a heaping tablespoon of melted chocolate into molds. Tilt mold back and forth until each cavity is completely covered.

Invert onto a parchment-lined baking sheet and lightly shake. Discard parchment and place the mold on a baking sheet (chocolate side up).

Freeze for 5 minutes.

Repeat steps 2-4 if chocolate appears to be thin and fragile on the first freeze.
Remove mold from the freezer. Chocolate side down, press gently on the top of each sphere to carefully remove onto your baking sheet.
Fill three spheres with 1.5 tablespoons of hot chocolate mix and two tablespoons marshmallow each.
Warm a plate or bowl in the microwave or with boiling water and dry.
Place the bottom of an empty sphere on the plate to lightly melt chocolate. Place melted chocolate edge on filled half to seal. Try to handle chocolate as little as possible. Optional: If needed, use a hot spoon, dipped in boiling water, and dried to close further.
Optional: Decorate hot chocolate bombs using melted chocolate in a piping or sealable bag with the tip clipped and add sprinkles, edible stars, luster dust, or whatever your heart desires
Freeze 5 minutes or refrigerate for 30 minutes and store at room temperature until ready to serve.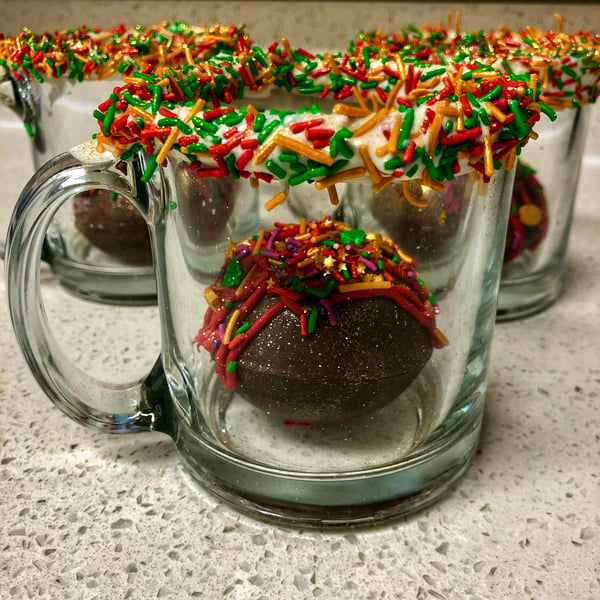 You got all that? We hope so because we want to see what you created!
Share with us how your Wish Hot Chocolate Bombs turned out by commenting below.
Looking for more recipes? Click here for easy Wish recipes with all the affordable items you need to get busy in the kitchen.
Adapted from Hot Chocolate Bombs by Julie Blanner and Hot Chocolate Mix by Joanne Ozug