10 Affordable Easter Egg Stuffers That Are Sweeter To Receive Than Candy
It's safe to say that enjoying Easter egg stuffers is the best part of any hunt for kids and adults alike! While almost nothing beats opening eggs to reveal brightly-coated candy, chocolate, and other delicious treats, mixing in fun finds for all ages makes it even more exciting.
If you want to add a bit of variety to your fillers this year, check out this list of affordable, non-candy Easter egg stuffers that are still a joy to receive.
1. Glow-in-the-dark goodies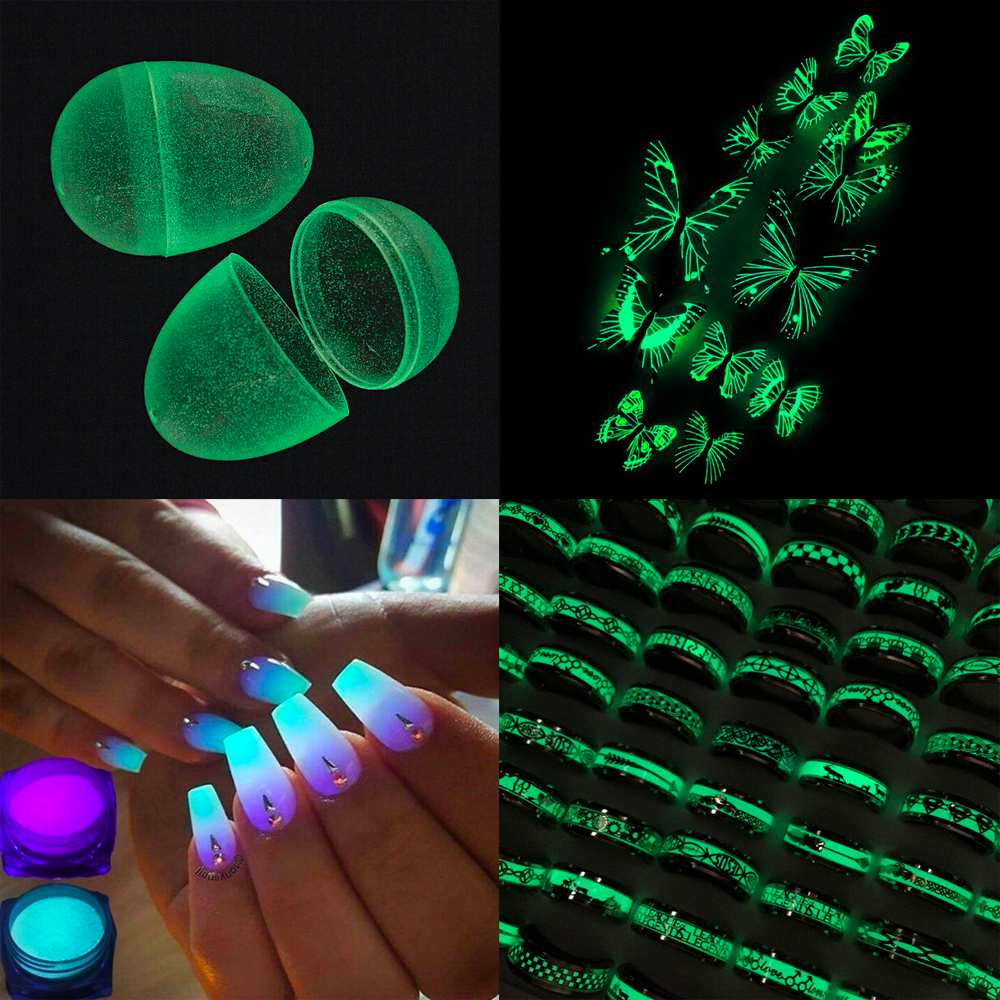 Sure, daytime Easter activities are a wholesome way to spend time with family. But have you ever thought about taking your egg hunt to the next level with a nighttime game for grown-ups?
These glow-in-the-dark Easter eggs are sold by a Premier Merchant, which means customers are consistently delighted by their purchases from them. While you're at it, double down on the theme and stuff eggs with glowing jewelry, nail glitter, or butterfly stickers.
Imagine your cousin Beatrice nearly knocking over a potted plant in the dark to secure one of these babies! That's a family memory that'll last a lifetime.
2. Fish bath toys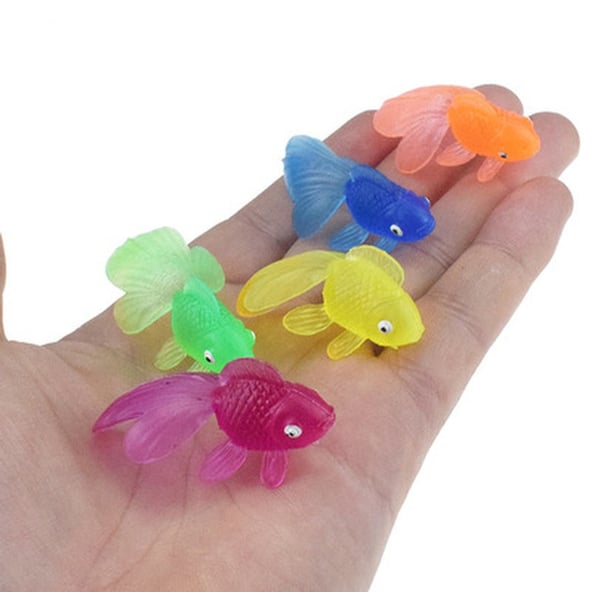 Wondering what to put in Easter eggs for toddlers? If your little one has staked claim all over your house with their toys, you probably aren't interested in having any more bouncy balls or cars to kick around.
Instead, try stuffing a few Easter eggs with these precious fish bath toys that are cute, durable, and functional (and usually stay in one place). They don't require batteries, so they're ready to play with in or out of the water.
3. Enamel pins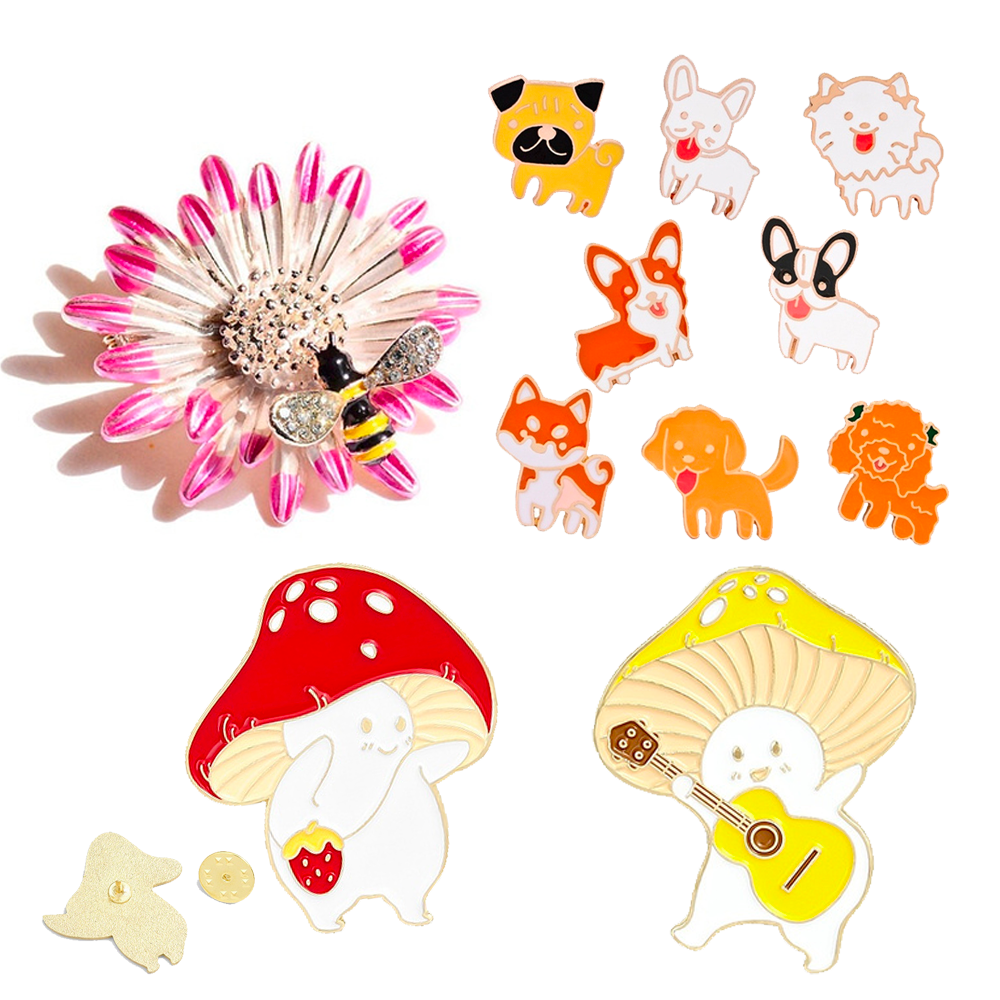 If you're curating a higher-stakes Easter egg hunt for older kids, unique enamel pins are the way to go. They're perfectly sized and will fit in any standard Easter egg.
Just look at these mushroom character pins. How could you not smile after opening an egg and seeing that inside! Of course, if you want a more traditional spring-themed stuffer, this blossoming daisy pin or these puppy pins are also solid finds.
4. Pizza keychains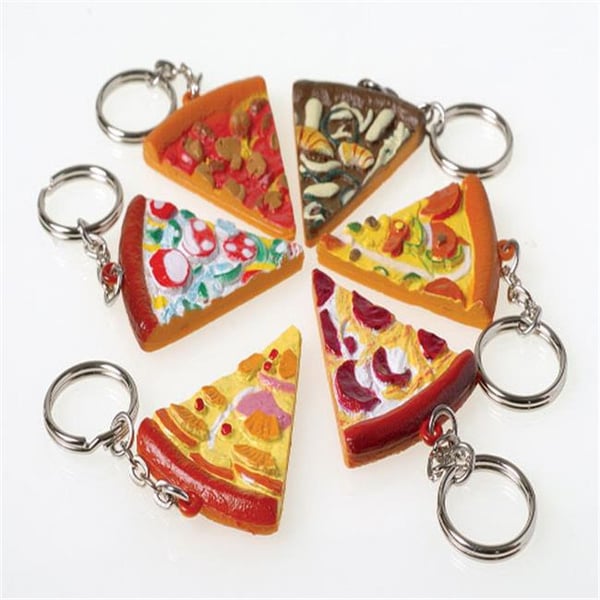 It doesn't matter how old you are; you could always use a keychain! This set of pizza keychains offers a ton of variety so kids can trade them. They're also a bit zany, so it'll stand out in memory as the day's find.
5. Electronic pet toy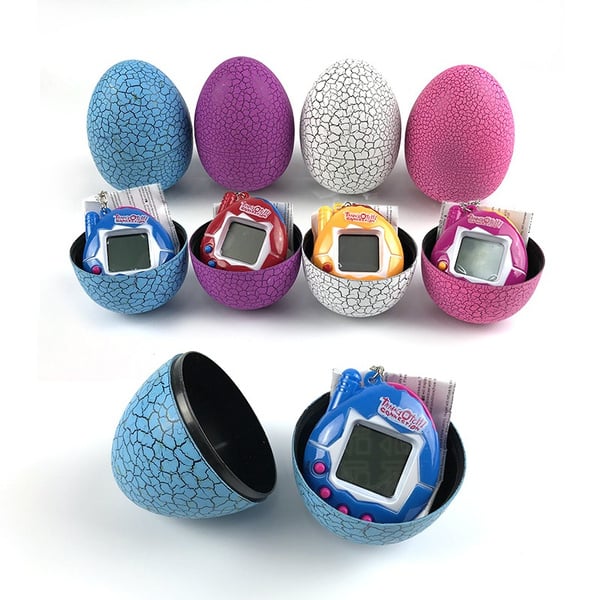 If the children in your life are at the age where they swear they're ready for a pet, this nostalgic electronic pet toy that already comes in an Easter egg is a win-win. Cleaning up digital doo-doo is a bit lower stakes and might keep them entertained in the meantime.
6. Phone accessories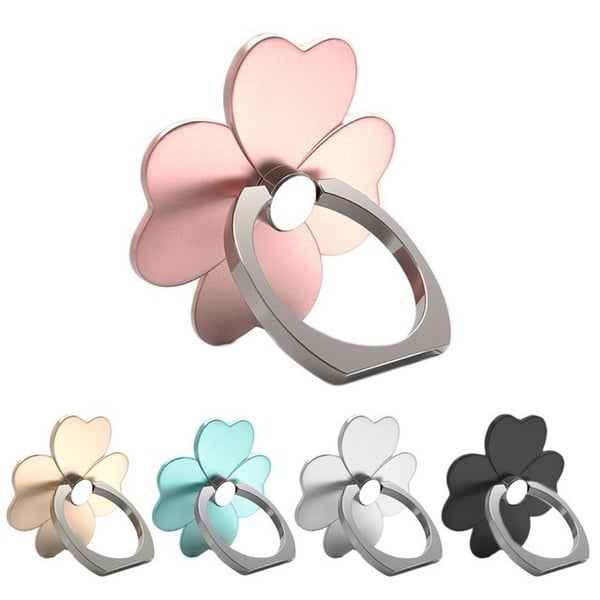 Keeping teenagers and adults interested in Easter egg hunt activities can be a struggle. The solution? Up the ante with cool phone accessories as prizes.
Incorporate phone rings or cable protectors as Easter egg stuffers, and you'll hear your tech-savvy family talk about their Easter finds until Christmas. Plus, you can usually find these items sold in packs on Wish, saving you lots compared to if you purchased them at your local big-box retailer.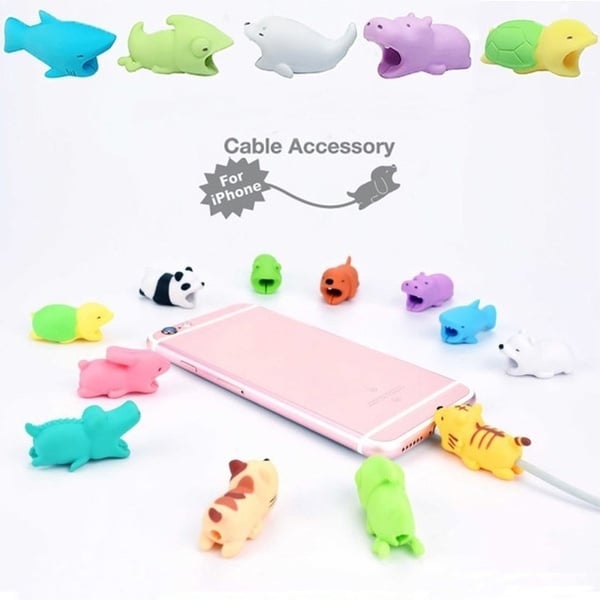 7. Squishy toys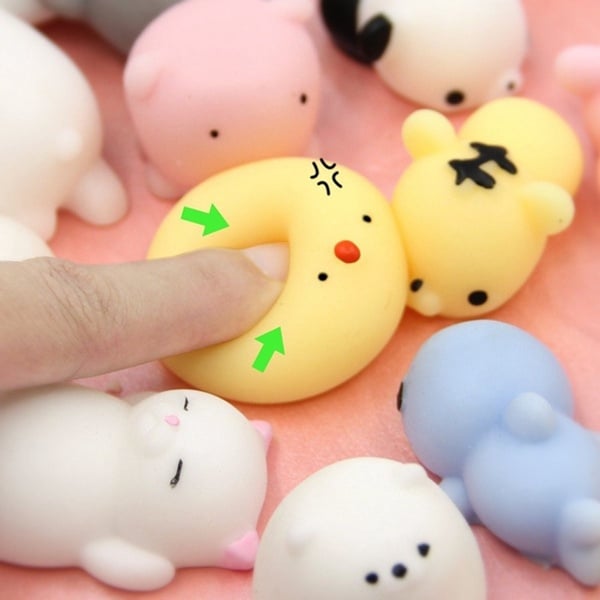 What's cute, small, squishy, and won't cause a mess? Squishy toys! In case you haven't heard of these, it's got all of the satisfaction that comes with squeezing a stress ball plus all of the cuteness of a stuffed animal.
However, because these squishy toys are so unique, they may be hard to find at a store near you. Luckily, you can get this set of squishy toys with over 400 reviews and ratings on the Wish app delivered pretty cheaply.
8. Scratch and sniff stickers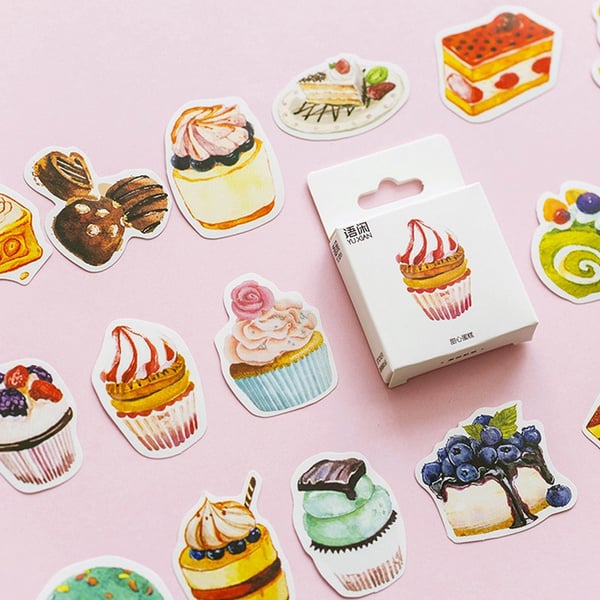 Stickers are the classic non-candy Easter egg stuffer. To shake it up a tad, try scratch and sniff stickers! This page of dessert-themed stickers releases a sweet, chocolatey scent to delight and surprise toddlers and children.
Sensitive to fragrance? These lovely cake stickers aren't scented, but they do look good enough to eat.
9. Wacky 3D bookmarks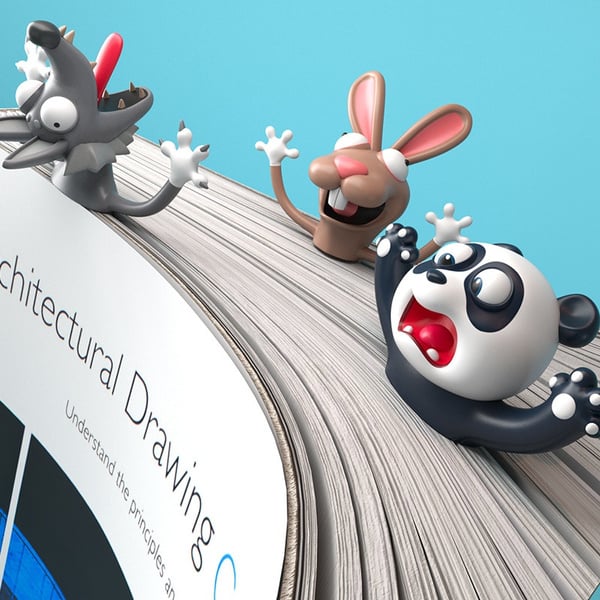 Okay, so usually, you'd think that finding a bookmark in an Easter egg wouldn't be very exciting. But these 3D cartoon bookmarks are nothing like you've ever seen before! They have flat bodies that keep your place in a book and an attention-grabbing headpiece that makes you want to pick it up and read.
According to the reviews on Wish, it also comes nicely packaged and kids love it.
10. Adorable finger puppets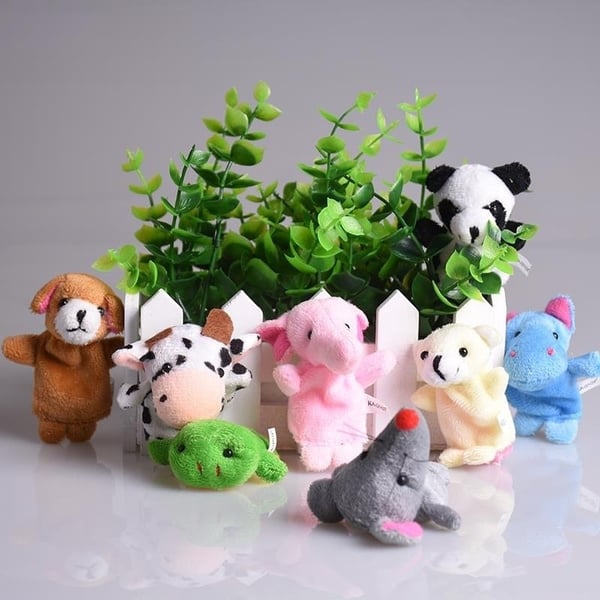 This 10-pack of animal finger puppets is a definite crowd-pleaser, especially if you're filling Easter eggs for a larger group of friends and family. People who have left reviews on Wish for this item rave about the quality and cuteness!
Even after the Easter egg hunt, finger puppets can entertain kids again and again. This pack also includes a variety of gender-neutral characters, so you won't have to worry about having enough to suit specific preferences.
Enjoy hosting the best Easter egg hunt
Revealing surprises at the end is what makes Easter egg hunting so delightful. Your family and friends will appreciate the extra effort in incorporating unique fillers like pizza keychains, wacky bookmarks, and glow-in-the-dark jewelry. They might even call it the best Easter egg hunt ever. Now that's sweet!
Want to discover more one-of-a-kind holiday supplies and decor? Check out our holiday gift guides.