Fuel Your Mornings With These At-Home Coffee Essentials
For caffeine lovers, there's no greater smell than the magical aroma of freshly brewed coffee drifting through the air. But, grabbing that special cup of java every morning can eventually whittle away at your budget, so making it at home is one of the best ways to save some cash while getting your caffeine fix.
According to the National Coffee Association, about 66% of Americans drink coffee daily, with 84% reporting that they prepare coffee at home. Looking to level up your at-home coffee experience or recreate that special barista-made taste? Well, get ready to transform your kitchen into your own personal cafe with these recommendations for the best at-home coffee essentials. Plus, they'll make great gifts for your coffee-loving pals.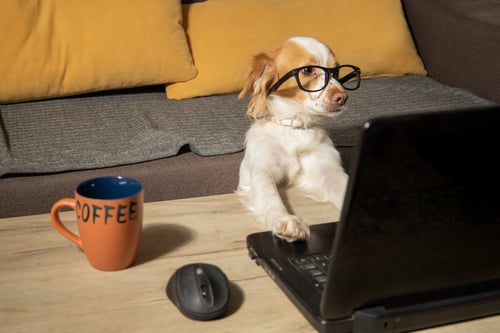 Photo credit: NIKOS - stock.adobe.com
What equipment do you need to make coffee at home?
So, the first question you're probably asking yourself is, what type of equipment do I need to make coffee at home? The answer to this depends on your comfort level. Here, we've rounded up just a few methods to help take you from sleepy-eyed to alert, depending on how much effort you want to put into that morning jolt.
Tried and true: programable drip coffee makers
Wake up and smell the coffee with a programable machine that you can set up in advance so your morning air is filled with the fragrant brew. Simply fill the tank with water, add your favorite coffee grounds to the filter basket, select your preferred strength, and set the time you want the coffee to brew. Best of all, most of these coffee makers are equipped with a warming plate so that your cup of joe stays warm for refills. Shop coffee machines on Wish >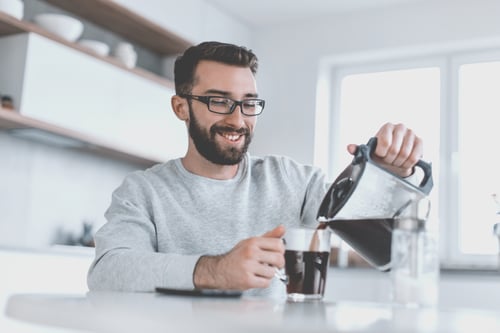 Photo credit: ASDF - stock.adobe.com
Fancy and stylish: french press
A french press, or coffee plunger, is a great option if you're short on space and want to avoid cords and outlets. You simply pour hot (not boiling) water over ground coffee, let stand for a few minutes, press down, and enjoy immediately. The plunger has a built-in filter that separates the grounds from the liquid goodness. Unlike coffee makers, your brew won't stay warm, so you'll have to reheat it when it cools down or make iced coffee. Shop french presses on Wish >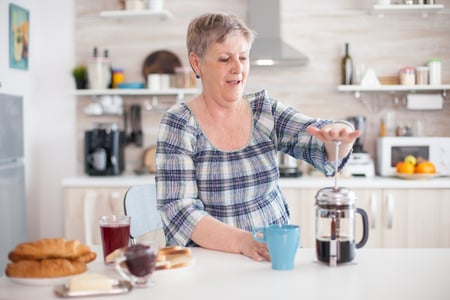 Photo credit: DC Studio - stock.adobe.com
Quick and easy: single-serve coffee maker
If you're looking for convenience, then a coffee pod machine will be a lifesaver when you're feeling groggy and struggling with energy levels. All you have to do is insert your pre-filled coffee pod and press the start button. It's literally that simple, and mistake-proof. It's also perfect for when you're in a hurry and want a no-fuss single serving. Shop coffee pod machines on Wish >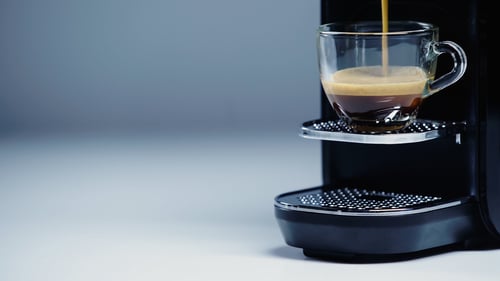 Photo credit: LIGHTFIELD STUDIOS - stock.adobe.com
Old-school: pour-over coffee maker
This timeless way of making coffee requires a lot more effort than the other methods mentioned above. It involves a slow process of wetting grounds in a filter multiple times and waiting for the coffee to drip to completion. It's a great option if you prefer slow, meditative mornings. Shop coffee pour-over coffee makers on Wish >
Learn how to use the pour-over method from our Senior Social Media Manager, A.J. Reddy, in the below video.
How can I make coffee taste better at home?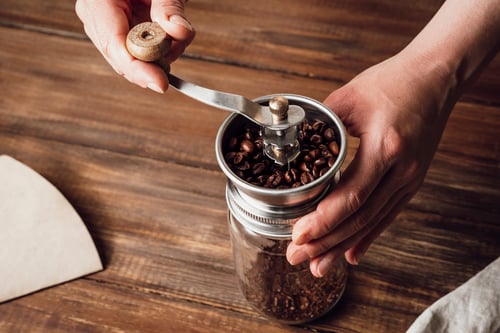 Photo credit: Elena - stock.adobe.com
So you've decided on the coffee brewing method that will work for you, but there are a few essential tools that will help you achieve a tasty caffeine buzz. Here are our top 5 tools to craft your indulgent morning beverages.
For a flavorful cup of coffee, it's best to grind the beans fresh when you can. Invest in a grinder to make sure your delicious roasts are broken down evenly so that you get a delicious extraction. Shop coffee grinders on Wish >
A milk frother is a barista's best-kept secret that will elevate your homemade lattes. Best of all, this handy gadget only takes a few seconds to achieve a pillow-like, dreamy texture. Shop milk frothers on Wish >
If you use a coffee pod machine, the benefit of investing in reusable pods is the ability to use freshly ground coffee instead of stale grounds that have been sitting on the shelves for a long time. Plus, it's better for the environment since most single-use coffee pods are hard to recycle. Shop reusable coffee pods on Wish >
A good cup of coffee starts with using the right amount of grounds, which is why a measuring spoon is a great tool to ensure consistent perfection in every cup. Shop coffee scoops on Wish >
If you're a slow coffee drinker, then a warmer is an amazing solution to control the heat of your beverage so that each sip is enjoyable at the optimum temperature for you. Shop coffee cup warmers on Wish >
Tools to easily make latte art at home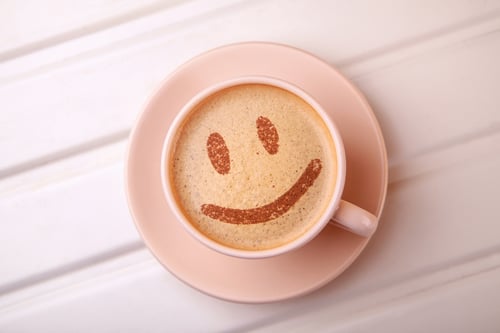 Photo credit: adragan - stock.adobe.com
So far, you've learned about the different equipment options there are to choose from, as well as must-have tools to achieve a barista-style brew. Now, we're going to take it up a notch for those of you who not only love the taste of coffee but want to make your beverage a work of art. We're talking about the gorgeous patterns seen on the foam. To be honest, it can get complicated. Latte art involves getting the right texture of steamed milk as well as the right height, position, and flow so we recommend looking up video tutorials. Once you do, you'll see that one of the most important tools you'll need is a milk frothing pitcher. Wish has a variety to choose from so you can find the right shape and size that will work best for you. Shop milk frothing pitchers on Wish >
If you want to save yourself time, grab inexpensive latte stencils to create a variety of designs. After pouring frothed milk into your mug, place the stencil over the cup and dust cocoa powder, cinnamon, or colored sugars over the stencil. When you remove it, your gorgeous design should be there. Shop latte art stencils on Wish >
Brew on a Budget: Find all your coffee essentials on Wish
With this guide, we hope you'll be able to get started on your journey to enjoying a perfect cup of coffee at home. Shop for your budget-minded brewing essentials on Wish, where you'll find affordable selections of items you need to make a satisfying cup of coffee your taste buds will enjoy.