Fun and Unique Bridal Shower Ideas for an Unforgettable Celebration
Bridal showers are all about celebrating the bride — a once-in-a-lifetime opportunity to shower her with love before the wedding day. Often a maid of honor, friend, or family member plans and hosts the shower to lighten the bride's pre-wedding obligations. Some brides love a total surprise; others like to be involved in brainstorming bridal shower ideas. Either way, the ideal bridal shower will occur at a suitable time and place for all guests.
Let's get into some fun bridal shower ideas and activities!
Unique Bridal Shower Ideas
Traditionally, a bridal shower is a chance for the bride to open registry gifts before the wedding and to play wedding-themed games with close friends and family. You can incorporate those activities with the bridal shower ideas below or opt out of the traditional and just do what sounds most fun!
Cocktail Hour: Signature Drinks for the Bride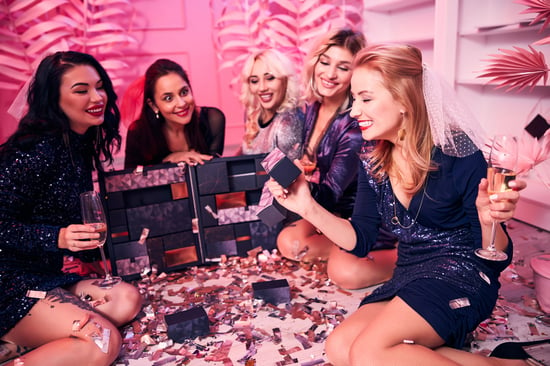 Photo credit: Viacheslav Yakobchuk - stock.adobe.com
What kind of cocktails does the bride like best? And which cocktails embody your chosen wedding shower theme? For example, a tropical destination wedding might call for a cocktail hour bridal shower to feature piña coladas. Make your own cocktails, or hire a private mixologist!
Whether you host a daytime cocktail hour or an evening soirée, don't forget hors d'oeuvres. An evening cocktail hour bridal shower is a fun Friday night idea, perfect as a "pre-game" to another idea below or as the whole party itself.
Shop cocktail party products on Wish >
Tea Bridal Party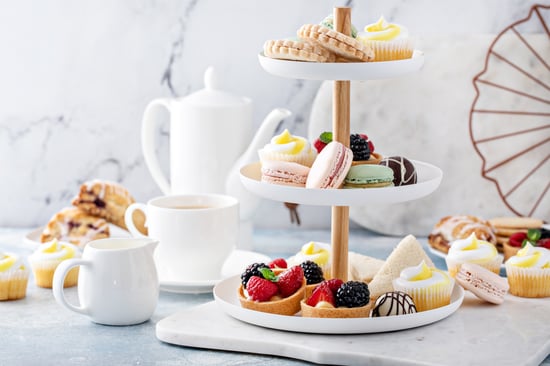 Photo credit: fahrwasser - stock.adobe.com
This is one of the cutest bridal shower party ideas to create exciting memories. Who doesn't love tea, finger sandwiches, and delicious pastries? Host it mid-morning or go all out with High Tea at 4 o'clock.
Because it doesn't require full-meal catering, you can focus your attention (and budget) on the decorations, such as lace doilies and floral arrangements on every table. A bridal tea party will surely be a family-friendly and multigenerational hit, whether in-home or at a local café.
Shop tea party products on Wish >
Dinner Buffet
When it comes to bridal shower fun, ideas that center on food and drink are always popular. Be sure to include a section on the RSVP for guests to note food allergies or dietary restrictions.
Brunch Buffet
Mimosas, Bloody Marys, and freshly made waffles… nothing brings people together better than a relaxed midday meal on the weekend. Whether you host a casual brunch buffet at home or an elegant one at a restaurant, fill the dining area with white balloons, flowers, and table decorations.
Dessert Buffet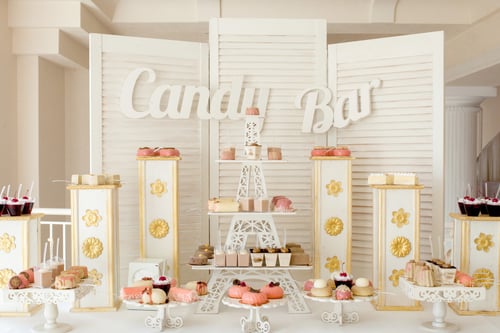 Photo credit: volody10 - stock.adobe.com
Does the bride have a sweet tooth? Consider hosting a dessert potluck buffet! Imagine: dipping strawberries in a chocolate fondue fountain as the bride opens gifts. Choose a theme, like French patisserie, or enjoy an assortment of sweets.
Shop food buffet products on Wish >
Wine Tasting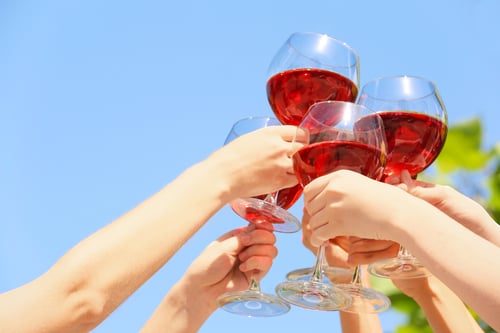 Photo credit: Africa Studio - stock.adobe.com
Toast the bride with a group wine tasting! See if the venue offers any special offerings for bridal showers; there might be a discount if the wedding occurs at an affiliated vineyard. Sip a sampling of reds, pinks, and whites, and request the winery to include some of the bride's favorites. Cheers!
Shop wine tasting products on Wish >
Throw a Coed Party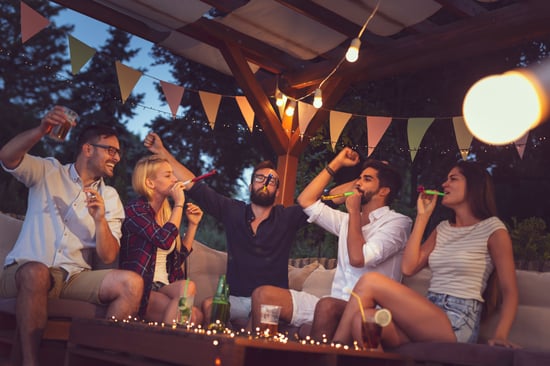 Photo credit: Impact Photography - stock.adobe.com
Sure, bridal showers are typically for the bride, her bridesmaids, and female relatives, but who says you have to go conventional? A coed party just makes sense if the bride has a lot of male loved ones who want to celebrate her before the wedding. This may include nephews, grandfathers, or even the groom.
Center a coed party around an activity such as a beach day or a backyard barbeque, or make any of the ideas on our list coed!
Shop party products on Wish >
Plan a Shopping Day
Let's face it: weddings require shopping. A practical bridal shower uses the day to shop for accessories or dresses for the wedding with the bridal party. You can also lessen the stress of finding bridal items and just indulge in some retail therapy. Go window shopping for whatever catches your eye: it is therapeutic and something all generations will love.
Shop wedding products on Wish >
Wellness Day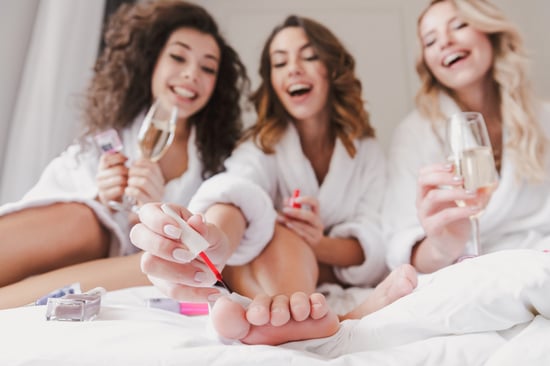 Photo credit: Drobot Dean - stock.adobe.com
Do self-care together! Wellness-based bridal party ideas are perfect for the bride who is all about health and beauty routines. A wellness day allows everyone to destress from wedding preparation, whether you choose an all-out spa day, a spiritual retreat, or a group yoga class on paddleboards! Emotional, physical, and mental wellness are linked, so whatever you decide, a wellness day will benefit the whole group in many ways.
Shop wellness products on Wish >
Hiking Day
Stumped on what to do at a bridal shower for the active, athletic, or outdoorsy bride? Plan a hiking day with a group photo at the top of a mountain! Choose a short, easy excursion, a full-day hike, or a multiday trip. They say a rainy wedding means a lucky wedding; maybe the same is true for a bridal shower hike with actual rain showers! No matter the weather, remember to pack plenty of water, bug repellent, and picnic gear.
Shop hiking products on Wish >
Attend a Makeup Class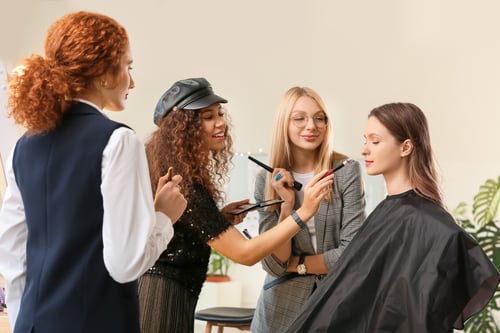 Photo credit: Pixel-Shot - stock.adobe.com
We all want to look our best at weddings. Attending a makeup class together is a great way for a bridal party to bond while preparing for the big day. Whether you use these cosmetic skills for the wedding or everyday life, it's fun to learn creative new looks and discover new ways of expressing yourself. Makeup can be hard to master, but it is much easier with hands-on instruction and group support.
Shop makeup products on Wish >
Attend a Cooking Class
Another fun group activity for a bridal shower is a cooking class. Every attendee will walk away with a delicious party favor to savor! Learn new skills to spice up your weekly meal prep. Choose breadmaking or multicultural cooking techniques. You can even go all out with a multi-course meal. Research virtual group cooking classes if your party attendees are separated by distance.
Shop cooking products on Wish >
Ideas for Bridal Shower
Locations
When selecting bridal shower locations, you can host it at your home or go out and have an adventure! An alternate bridal shower location is your best bet if your home has limited space or parking. And with no cleanup required afterward, it means less pressure on the host.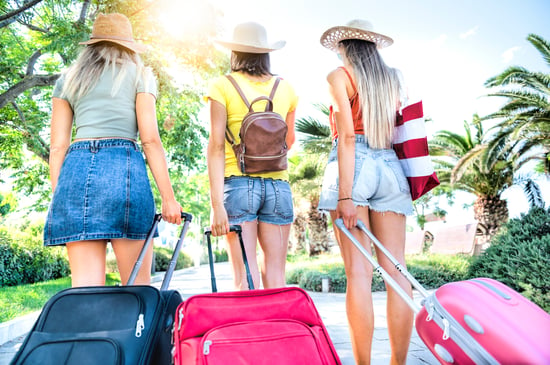 Photo credit:

charmedlightph - stock.adobe.com
Book a Weekend Getaway Experience
Book a weekend getaway or experiences that don't require overnight stays. Make memories by exploring new places together: choose an in-person experience, like a guided group biking tour of a nearby town. Or select an online experience, like origami making, that everyone can attend from home. Whatever the bride loves, there is an experience for it.
Shop travel products on Wish >
Local Outdoor Spots
Set up some folding tables and chairs and camp out for the day at local outdoor spots like the riverfront, beach, park, and botanical garden. Research your city, county, or township's website. Some local outdoor locations may be free, and some may require a paid reservation for large groups. Look into upcoming street fairs or festivals to enjoy together. These beautiful settings are relaxed, convenient, and family-friendly.
Shop outdoor products on Wish >
Rent a Restaurant
Let someone else take care of the dishes! Rent out an entire restaurant for a large bridal shower or a private room for an intimate gathering. Choose the bride's favorite restaurant or one she has wanted to try out.
Ask the restaurant about splitting the bill, bridal shower perks, and decorating the space beforehand. The venue may be able to set aside an extra table for gifts. They may also allow you to set up a balloon arch or even bring your cake.
Shop wedding decoration products on Wish >
Find
Bridal Shower Party
Supplies at Wish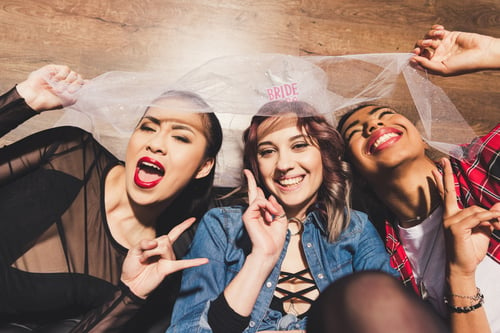 Photo credit: LIGHTFIELD STUDIOS -stock.adobe.com
Wish has everything you need to make the bride-to-be's shower special and unique. Browse our app for party essentials, and discover things you never knew you needed for your home, car, wardrobe, and more. Our online marketplace serves hundreds of thousands of happy shoppers worldwide. Shop and save at no risk with our money back guarantee.