Baby Essentials: The Ultimate Checklist to Prepare for a New Arrival
Congratulations on the new baby in your life! As you bring your little one home, let's raise a bottle (of milk, of course) to celebrate. It's easy to get overwhelmed thinking about all the supplies and products you'll need to stock up on, including baby essentials for health, safety, mealtime, travel, and home.
Sound like a lot? Don't worry–with our checklist of budget-friendly items, you've totally got this!
25
Baby Essentials
for a Newborn
Choosing the right newborn essentials before the baby arrives is a must. That way, you can relax knowing that you've got the products you need ready and available at home.
Health and Safety Products
Any product that is meant to help ensure the health and safety of your newborn is essential, so we've compiled a baby list of some of the most crucial items to have on hand. Before stocking up, make sure to consult a qualified healthcare professional as none of the information presented below should be used as a substitute for medical advice, diagnosis, or treatment.
1. Thermometer
If your baby feels extra warm with flushed cheeks, a baby thermometer can detect if they are running a fever. A digital thermometer is quick to inform, easy to read, and safe to use. Always seek medical advice as needed.
Shop digital thermometers on Wish >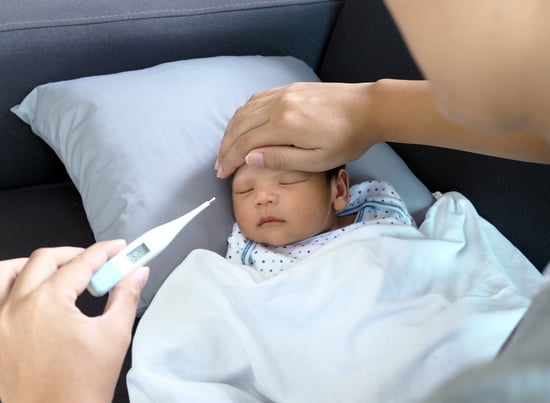 Photo credit: Shisu_ka - stock.adobe.com
2. Pacifier
Caring for a fussy infant while taking an important phone call? Thankfully, pacifiers keep babies soothed and entertained so new parents can do other tasks.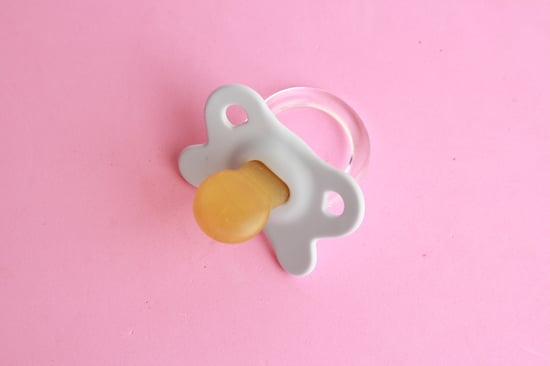 Photo credit: robcartorres - stock.adobe.com
3. Oral Syringe
Prescribed medicines for babies often come in liquid form. Ask your doctor about using an oral syringe. Doing so may help you dose the correct amount of medicine into your newborn's mouth. Plus, it's easy to clean with soap and water.
4. Teether
Introduce your baby to teethers when they're ready to move on from pacifiers. They are designed specifically to soothe aching gums as baby's teeth first emerge. Like pacifiers, they can help keep your baby soothed and entertained. A great gift, teethers can double as toys. And, they're easy to toss in a bag for outings.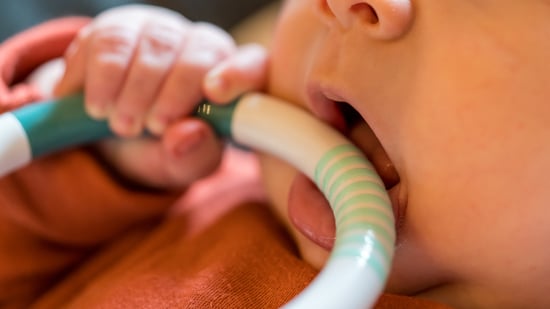 Photo credit: DZiegler - stock.adobe.com
5. Aspirator
It can be tricky to blow a baby's nose. A nasal aspirator is designed to gently use suction to remove mucus from nasal passages. Your medical team can help you determine if this is right for your baby.
Shop baby products on Wish >
Hygiene Products
No list of baby must-haves is complete without hygiene products!
6. Diapers
New parents know all too well how fast babies go through diapers. Whether you use disposable diapers, reusable cloth ones, or both, you can never have too many.
7. Diaper Bags
A diaper bag stores all the necessary hygiene products—not only fresh diapers but all newborn must-have items, from bottles to blankets. We recommend a backpack-style diaper bag with two handles and a stroller clip. In addition, a good diaper bag has plenty of pockets to store everything you need for an outing.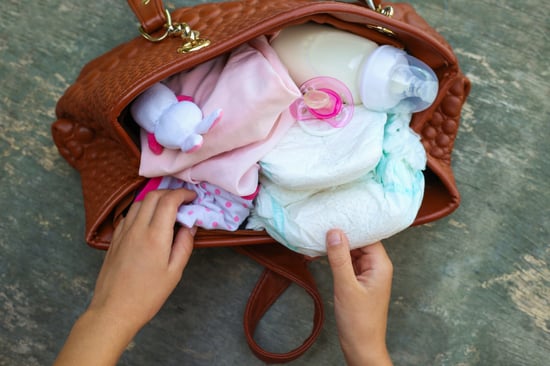 Photo credit: Victoria М - stock.adobe.com
8. Baby Wipes
Baby wipes are your best friend at the changing table. They are necessary for diaper changes but also clean up messes on the hands, face, and surfaces. Choose your preference: fragrance-free for sensitive skin or scented for a refreshing aroma. Like diapers, you can never have too many.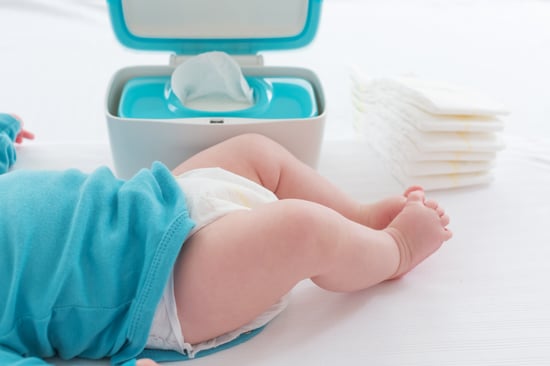 Photo credit: Tierney - stock.adobe.com
9. Nail Trimmers
Babies grow fast and before you know it, it's time for the first nail trim. Trimming prevents ingrown nails and accidental scratching. Tiny fingers and toes require a baby-sized nail trimmer, so it's not recommended to repurpose an adult one.
10. Baby Lotion
Keep your little one's skin soft and moisturized with a gentle baby lotion. It may help to prevent rashes, chafing, and dry, itchy skin. Options range from unscented lotion to soothing scents such as lavender.
Shop baby hygiene products on Wish >
Feeding Accessories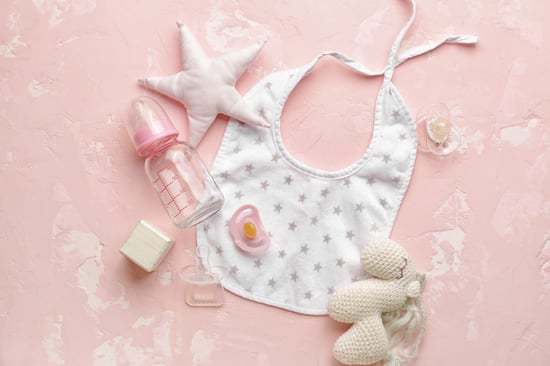 Photo credit: Pixel-Shot - stock.adobe.com
Like changing diapers, feeding is a frequent task when it comes to caring for a baby. Get the right newborn necessities for mealtime to make it a cinch!
11. Breast Pump
For breastfeeding babies, you'll need a breast pump. This device helps new parents collect a supply of breastmilk to have on hand. Depending on your preference, a hands-free electric pump allows for double tasking. It includes a storage container and cup attachments connected to the pump. Having more than one on standby can be helpful if needed.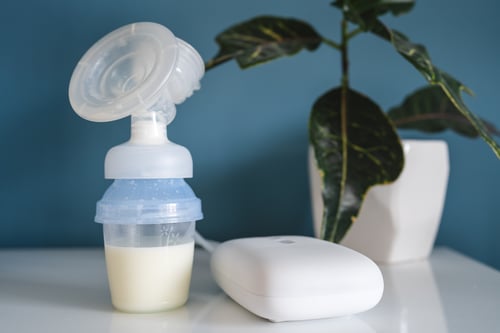 Photo credit: Miljan Živković - stock.adobe.com
12. Breast Milk Storage Bags
After pumping, you'll need breast milk storage bags, as part of your list of newborn baby essentials. They are incredibly convenient as they can be used to store and transport breast milk wherever you are. This makes it easier for busy moms to express on the go without worrying about bringing a bulky cooler or carrying a glass bottle. Different brands offer unique features, such as markers and labeling systems, making it simple to keep track of your supply. You'll be prepared when you have sealable bags to store in the freezer.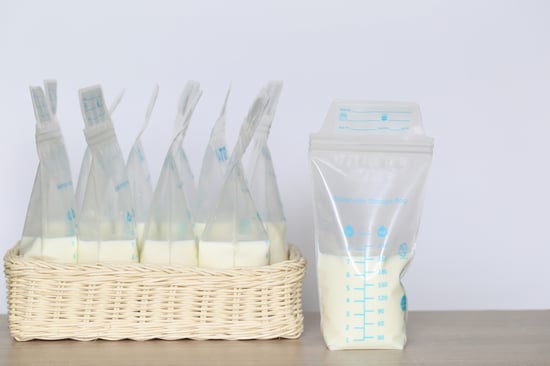 Photo credit: Monthira - stock.adobe.com
13. Formula Storage Containers
If your baby relies on formula for mealtime, formula storage containers are a must. They are super functional; simply pour in your desired formula measurement for easy mixing with water. Get stackable, portable, or color-coded containers for easy organization. Be sure to store them in a cool, clean, and dry place.
14. Bottles
Depending on your preferences, baby bottles may be one of your most-used baby essentials. When your baby graduates from milk or formula, the bottle can be used for water, juice, or any liquid. A bottle with a protective cap over the teat helps prevent spillage.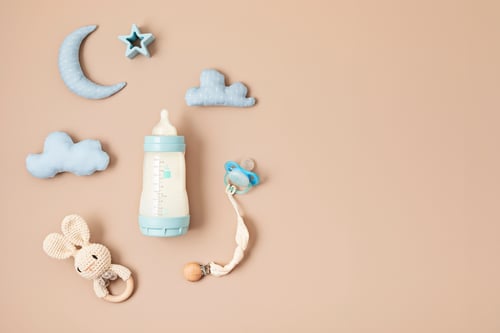 Photo credit: netrun78 - stock.adobe.com
15. Baby Utensils
When babies start to explore soft foods for the first time, they'll need their very own (and very cute) set of baby utensils! Having multiple sets of appropriately-sized utensils at home is helpful. (You'll be surprised how many you use in a day.) Store some in your diaper bag for eating on the go.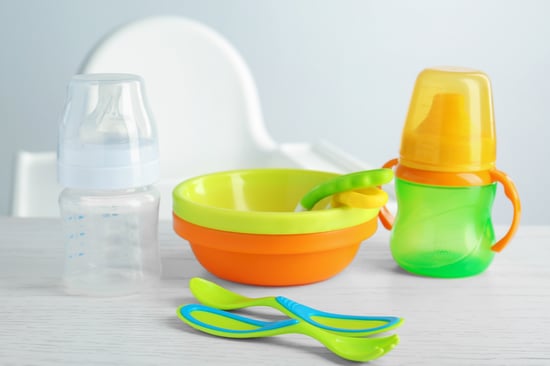 Photo credit: Africa Studio - stock.adobe.com
16. Sterilizer
Keeping things clean is critical for your brand-new bundle of joy. That's why sterilizing bottles and nipples is a must-do for their health. Looking for a trusty sterilizer to have by your side? Electric steam sterilizers are the go-to choice for busy parents because they're speedy and super simple to use. And the best part? With just the power of steam, they can wipe out up to 99.99% of bacteria, no chemicals or soaps required!
17. Blender
Give your baby the best start in life by preparing homemade baby food with the help of a reliable blender. While the newborn phase might seem too soon to purchase one, it's never too early! A high-quality blender is indispensable in creating healthy and delicious meals for your little one when they're ready to eat solid foods. Opt for a blender that is a breeze to operate, effortless to clean, and designed with multiple speed settings to ensure your baby's food is the right consistency.
18. Burp Cloths
Trust us, you can never have too many burp cloths! They are a lifesaver when your baby makes a mess (which is pretty much all the time, right?!). Don't skimp on quantity — purchase at least 10 to make sure you always have a clean one on hand while others are in the wash. And let's be real, laundry isn't always a top priority, so having extras is always a plus.
Shop baby feeding accessories on Wish >
Accessories for Home and Transportation
Lastly, we've gathered baby necessities meant to ensure comfort and security at home and while traveling.
19. Changing Table
A solid changing table is at the top of every nursery checklist. It is the station you'll find yourself at many times per day (and night). Consider a foldable one to move around your home or one with pull-out drawers underneath. Some combine a changing area and bassinet over a play structure—perfect for keeping an eye on a baby and toddler at the same time.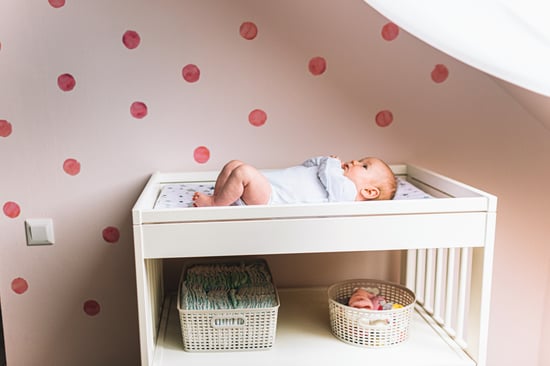 Photo credit: Vlad - stock.adobe.com
20. Play Mat
Start as early as your first week home from the hospital by placing your baby on a play mat. Try it out for short sessions (three to five minutes) twice daily while your little one is awake. As your baby grows older and stronger, you can gradually increase the time. To make tummy time more exciting, check out foldable play mats with fun designs like safari or aquatic themes! Plus, they're easy to take on the go. You'll be listening to some happy giggles and coos during tummy time!
21. Blankets and Swaddles
Baby blankets and swaddles will keep your baby warm and cozy no matter where they are. Wondering what the difference is? A swaddle is a tightly fitted blanket that wraps the baby up snugly, whereas a blanket offers an extra layer of warmth.
22. Baby Gates
Before your baby starts crawling, it's useful to install a baby gate in certain areas of your home. Keeping babies away from any unsafe object or place allows new parents to relax, knowing they are contained securely nearby.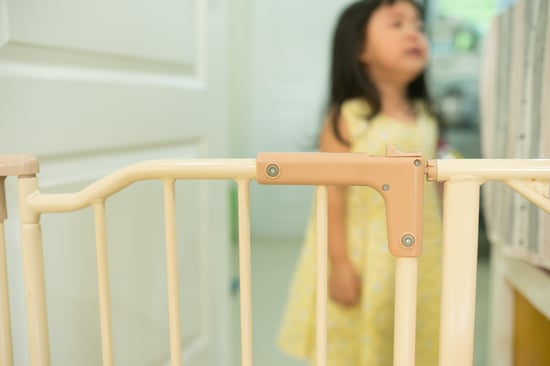 Photo credit: MIA Studio - stock.adobe.com
23. Strollers
Need to get out for a bit? Strollers are your ticket to freedom! Taking your baby out in the stroller gets them acclimated to sounds, smells, and sights outside the home. There are many types of strollers from jogging to tandem, plus options that can transport two babies at once.
24. Baby Carriers
An alternative to a wheeled stroller is a baby carrier. It keeps your baby wrapped around your body, either on your back or front. A baby carrier allows parents to easily carry their baby as they go about their daily routine. There are many different types to choose from, such as a hip belt carrier (one hand on baby required) or a hands-free sling style.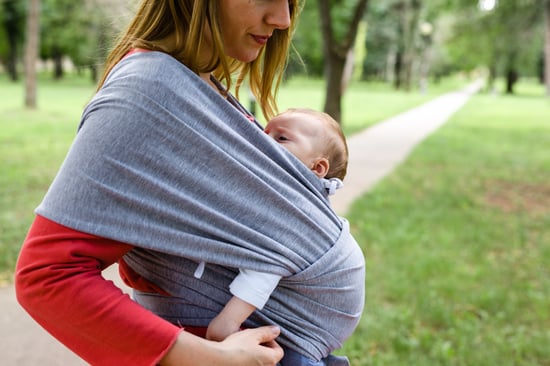 Photo credit: cherryandbees - stock.adobe.com
25. Baby Monitor
Every new parent wants to keep an eye on their bundle of joy even when they're not in sight. A baby monitor is a must-have item if you want to listen out for your newborn from a distance. Look for one with the best features, like sound and video, to give you peace of mind and keep you connected with your little one - even from a distance!
Shop baby accessories on Wish >
Stock up on
Baby Essentials
with Wish
For baby girl and baby boy essentials, Wish is here to help new parents on a budget prepare for their new bundle of joy. Browse products for mealtime, sleepy time, bath time, and more. From toys for toddlers to gadgets for adults, Wish is your affordable online destination. Millions of shoppers worldwide take advantage of Wish's bargains all year for gifts, home goods, and even pet supplies. Start shopping now!