Anything and Everything Pumpkin 🎃 You've Ever Needed from Wish
Fall is a glorious time of year. The leaves are changing, the holidays are coming and it's getting a bit chilly.
Although discussing the change of seasons is important, there's another star of the fall show: pumpkins! They're everywhere! Carved for Halloween, part of pies during Thanksgiving and all-around adding spice to our general home decor.
Since you might be thinking, "What pumpkin stuff could I even need?" We're going to make this easy for you. We've listed 20 Wish pumpkin items that are necessary, weird, and truly unique, otherwise known as a Wish special.
Check it out now!
Become, Embody, Even Transform Into a Pumpkin
In this day and age, this might be the most useful and necessary article in this entire post, a pumpkin mask.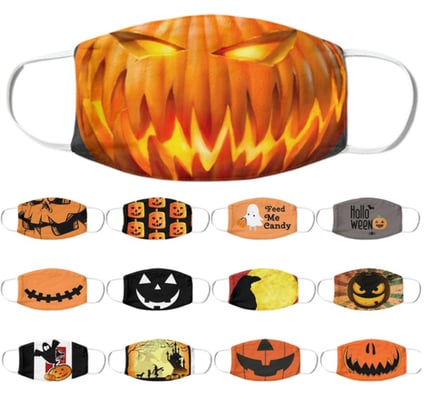 Feeling festive? Get dressed up for Halloween as a pumpkin. Not convinced? It's only $2 dollars. That's cheaper than a cup of coffee or your favorite fall-themed beverage! How about now?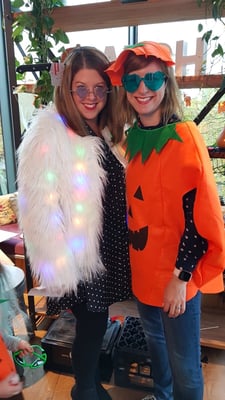 Want the man in your life to turn into a pumpkin any day? We've got the hoodie for ya!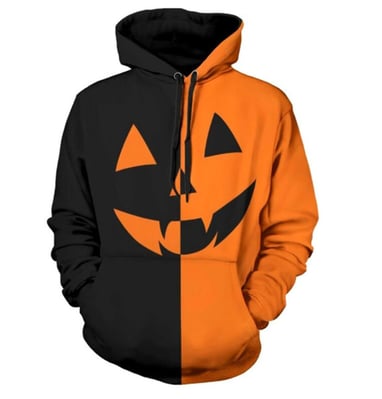 How about the ladies? Don't worry, we haven't forgotten about your dreams of wearing pumpkins every day.
As per usual, we can't leave out the kiddos and they are normally a bit more inclined to rock pumpkins at nighttime.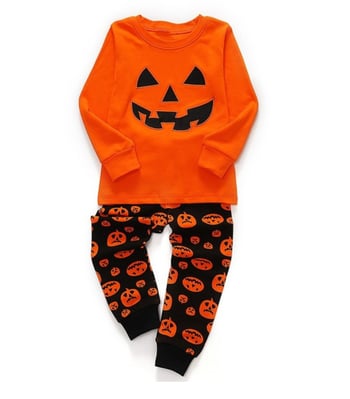 Make Sure the Kitchen Is Gourdie 😉
Start any morning with a fresh beverage and your pumpkin mug – 'tis the season to get festive!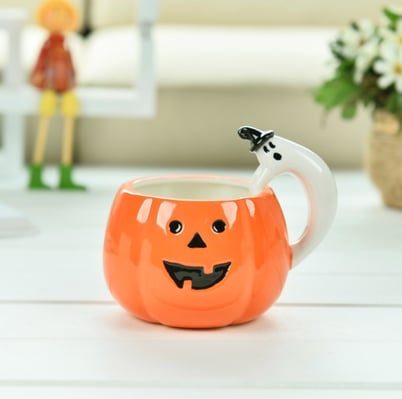 Spread the pumpkin joy all around your home with this table runner.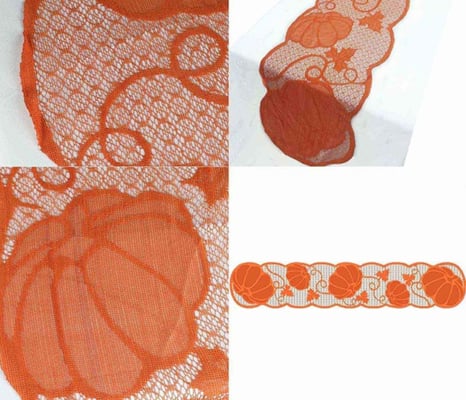 This one's practical: a pumpkin carving tool set. Good luck and be careful, these gourds have some strength!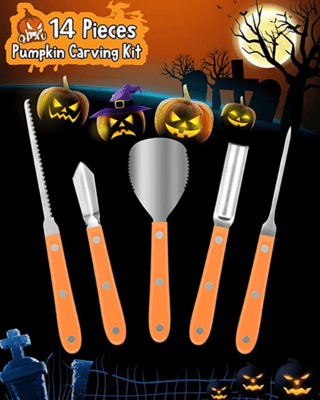 Pumpkin Here, Pumpkin There, Pumpkin Everywhere!
We're ready to take this theme to new heights with lights. Nothing says dedication like bringing light-themed decor into your home.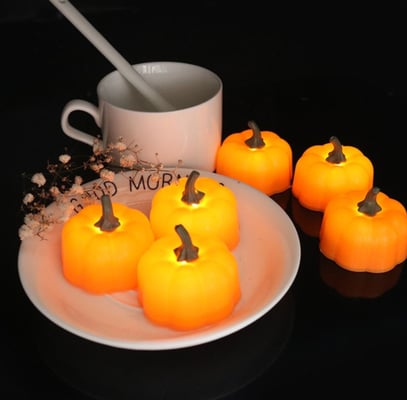 It wouldn't be a holiday or event without some dinging and noise. Add some decorations to your doorknobs or house plants – they need to feel festive too!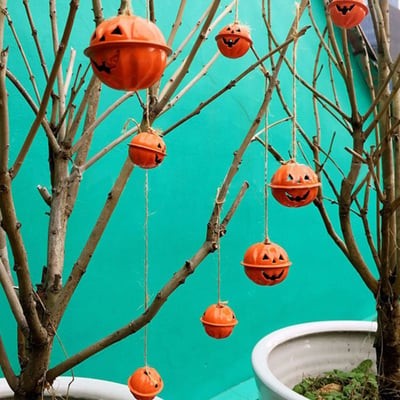 If you want something to spruce up any dining space, grab these decorative foam pumpkins.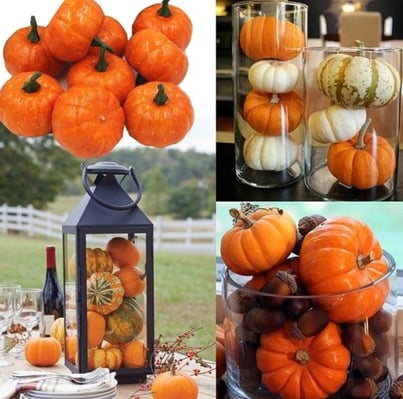 While we're on the subject of decorating, put these hanging lanterns in any doorway or at the entrance of your home.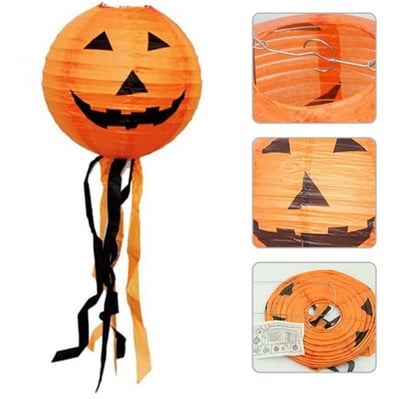 How about something a bit more permanent? Keep this cute 'Hey There Pumpkin' hanging sign to decorate year after year.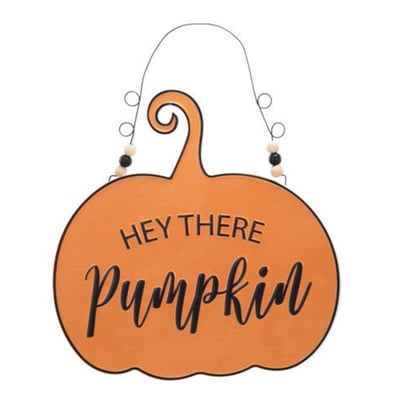 Take It All to Bed With You!
When you're ready to fully commit to pumpkins, Halloween, and everything spooky, get this Halloween-inspired bedspread.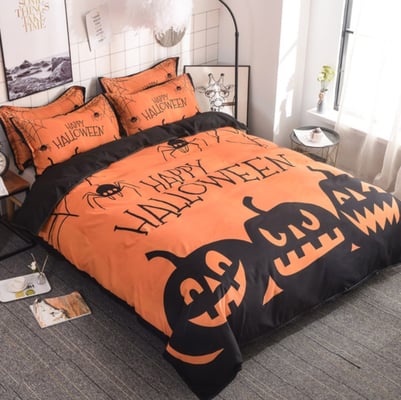 If you're not really into displaying themes on your whole bed, get one of these pumpkins and fall-themed decorative pillows.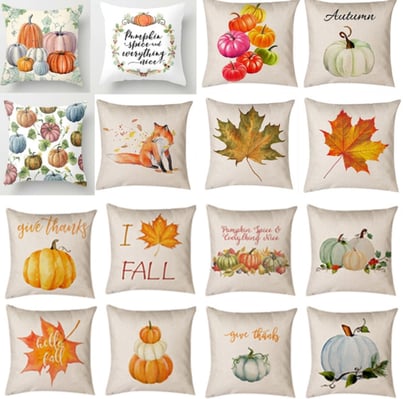 AND, it wouldn't be Wish without something wacky and weird, so make sure you get one of these pumpkin-shaped pillows.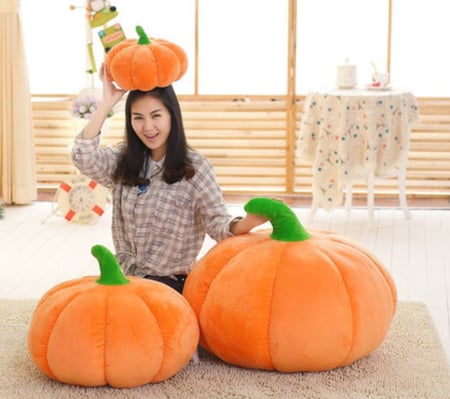 Everything You Never Knew You Actually Needed
Everyone needs a seasonally relevant phone case right? Even if you don't, it's less than $2 so throw it in the cart!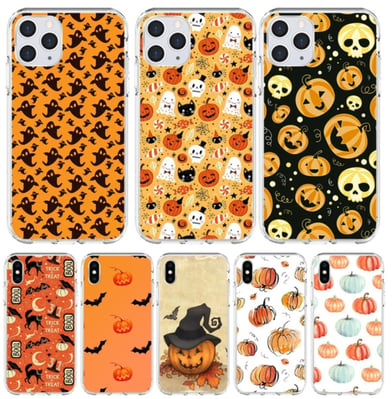 Can't forget about the jewels! Bring some pumpkin spice to those ears with these earrings.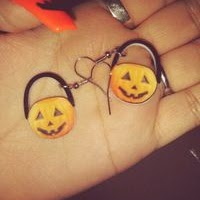 Speaking of accessories, decorate your nails with pumpkin-themed nail art.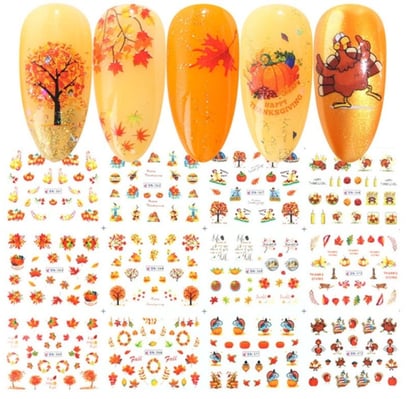 Finally, in case none of the previous items sparked your fancy, you have to get this pumpkin purse.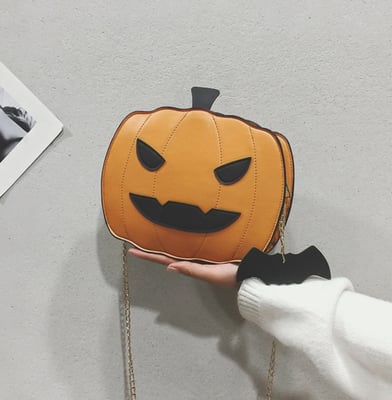 It's the perfect seasonal addition to switch up your wardrobe and get the spooky vibes going.
Since we're on the topic of spooky vibes, have you heard about our Wishoween Halloween DIY contest? Find out more here.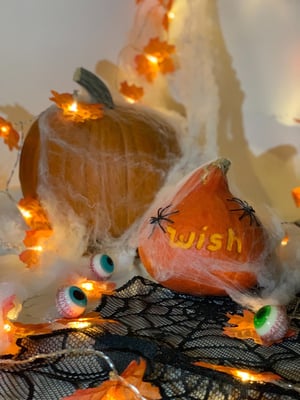 You can win $1000 Wish cash! That's 500 pumpkin Halloween costumes!
Looking for more Wish? Stay connected and sign up to subscribe to the blog here.