Affordable Workout Clothes: What to Look For and Where to Find Them
If you're serious about your exercise routine, having the right gear is essential. Whether you're hitting the gym, running outside, or just getting your daily dose of yoga, the right clothes can make a huge difference. Plus, if you feel good in your workout clothes, you'll have the confidence to crush your fitness goals.
Fortunately, you don't need to splurge to feel comfortable while you're getting fit. There are lots of options available that are trendy and functional. Here's a look at some of the best affordable workout clothes for your budget so you can stay comfortable and fashionable while getting (or staying) fit.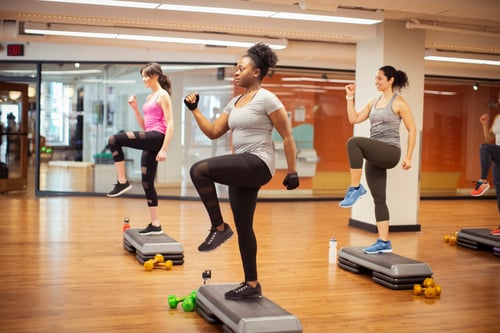 Photo credit: Cavan for Adobe - stock.adobe.com
Must-Have Workout Clothes
The right clothes can make all the difference in your workout experience, helping to ensure you are comfortable and can move freely. From the basics to the latest trends, we have you covered!
When it comes to affordable workout clothes, tank tops are an obvious choice. They are versatile and can be worn for a variety of workouts. Not to mention, tons of stylish options are available so you can feel confident while you work up a sweat.
Look for tank tops made from lightweight, breathable materials like cotton or polyester. You'll want something loose-fitting and comfortable but not too baggy. If you're looking for something a little more stylish, try a tank top with a fun graphic or logo.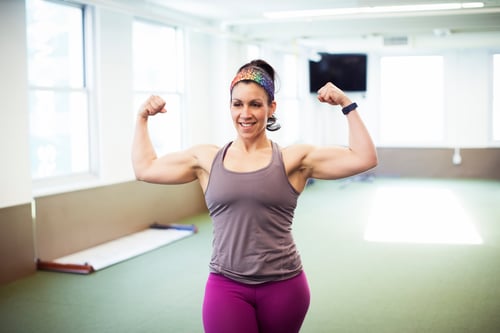 Photo credit: Cavan for Adobe - stock.adobe.com
Sports bras are an essential part of any workout wardrobe. Whether you're running, lifting weights, or just doing some stretching, a good sports bra is a must. Fortunately, there are lots of affordable options out there. You'll want a sports bra that offers good support and is comfortable enough to wear throughout the duration of your activity. Try to find a functional and stylish style—there are many great options out there!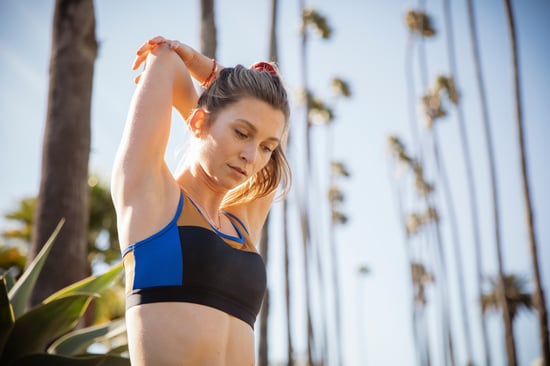 Photo credit: Cavan for Adobe - stock.adobe.com
Shorts are a must-have when tackling a fitness routine. They're lightweight, comfortable, and ideal for running or sports. Look for shorts made from breathable fabrics like cotton or polyester. You'll want something lightweight yet durable. Be sure the fit is right, too, as you don't want your shorts riding up when you're moving your body.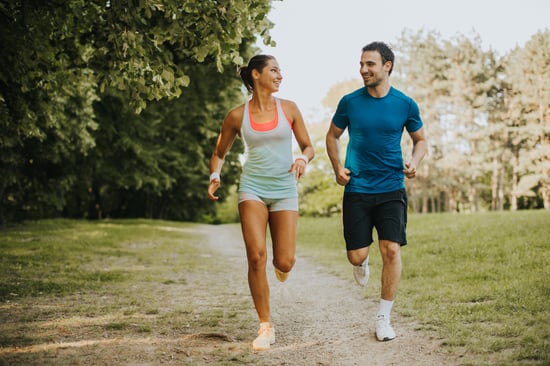 Photo credit: BGStock72 - stock.adobe.com
Leggings have become a popular choice for workout clothes, and for good reason. They're form-fitting yet cozy, trendy, and perfect for activities like yoga or pilates. Leggings are usually made of a stretchy, breathable fabric like spandex or lycra, which makes them a perfect choice for activewear. They're also great for layering since they fit close to the body. With a variety of styles and colors available, you're sure to find a pair to match your personality.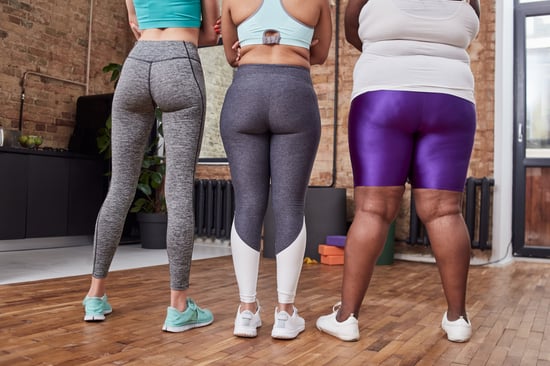 Photo credit: Yakobchuk Olena - stock.adobe.com
If you're heading outside to exercise during cooler weather, a jacket is essential. A lightweight jacket can help keep you warm as you power through your workout. Choose a water-resistant jacket so you can stay dry even in light rain. This way—rain or shine—you can get your exercise routine in.
When choosing a jacket for exercise, look for something that is insulated and breathable. A jacket with breathable fabric will allow air to circulate around your body, which will help keep you comfortable. A jacket with reflective elements is also wise, as it helps you be seen in low-light conditions. Lastly, ensure the jacket fits your body well, so it doesn't restrict your movement.
Shop running jackets on Wish >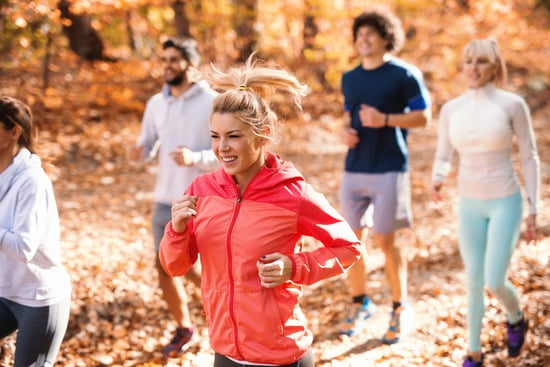 Photo credit: dusanpetkovic1 - stock.adobe.com
The right shoes can really make a difference to your workout routine. They should provide cushioning and support and get extra points if they also look stylish. After all, you want to be excited to put your shoes on before you rock your workout routine!
Look for shoes that are designed for the type of exercise you are doing, such as running shoes for running or a cross-trainer for a combination of activities. Consider the type of surface you are exercising on, as well as your foot type, as this can influence the type of shoes you should wear.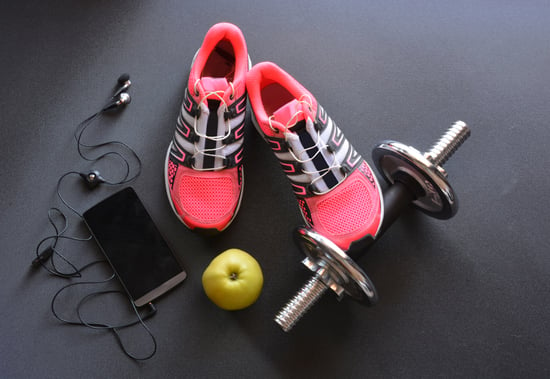 Photo credit: expressiovisual - stock.adobe.com
What to Look For in

Affordable Athletic Wear
There are many factors to consider when shopping for affordable workout clothes. Not all gym clothes are created equally, so it's essential to find the perfect type for you.
Price
Of course, price is what makes affordable workout sets, well, affordable. Everyone has a different budget, and the costs of workout clothes vary greatly. Don't feel like you have to spend hundreds of dollars to update your gym wardrobe—you can find sets for as little as $20 or less!
If you're on a tight budget, price should be your most important factor when shopping for workout clothes. If your heart is telling you "yes," and your wallet is telling you "no," you should probably pass on them.
One great place to start looking for wallet-friendly items is Wish, where you can get everything from classic workout tanks to those infamous TikTok leggings so you can stock up on items with the look you want at great prices.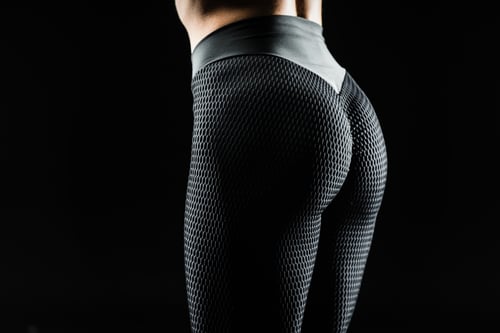 Photo credit: speed300 - stock.adobe.com
Fit
Workout clothes aren't one size fits all. There are a variety of different fits you can try so that you'll feel your absolute best as you work up a sweat!
If you prefer baggy clothes while you work out, try a set of breathable sweats (not regular cotton!) or basketball shorts. Alternatively, you could buy yoga pants for a slightly tighter fit. Spandex and nylon materials offer the most form-fitting options.
Coverage
The right amount of coverage is important when wearing gym clothes. You don't want to show more skin than you're comfortable with, but you also don't want to be so covered up that you drown in sweat.
There's a suitable option for any amount of coverage you want! Sports bras, tank tops, and gym shorts offer minimal coverage but will keep you from overheating. On the other hand, sweats and yoga pants will cover you more, but you may get warm quicker. For a happy middle ground, you can wear a simple T-shirt.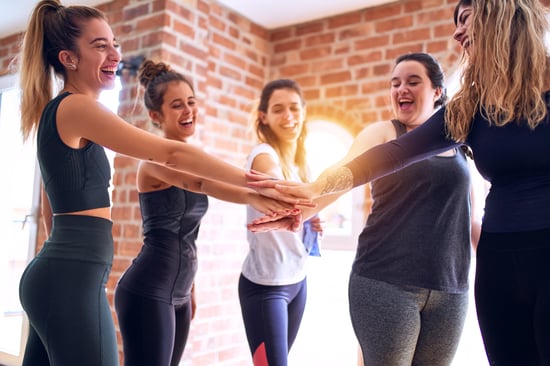 Photo credit: Krakenimages.com - stock.adobe.com
Material
The best affordable workout clothes come in moisture-wicking materials and don't cause you to overheat.
Poly-dri is a type of polyester that's odor-resistant and slightly moisture-wicking. Bamboo is excellent for temperature control and moisture wicking. Spandex is perfect for those who like yoga and Pilates and need lots of flexibility. Nylon is a durable fabric if you need something that holds up through tough workouts. You could also try polypropylene, a waterproof fabric suitable for outdoor activities.
There are so many materials to choose from when picking workout clothes. You just have to decide what you're looking for in a fabric. Then, you're ready to shop!
Sets or Separates
Some workout clothes come in sets of tops and bottoms, whereas others are sold separately. Consider whether you want to buy separate pieces or a set when shopping for affordable gym clothes.
Sets provide a cohesive look, and it may be harder to coordinate tops and bottoms without them being sold together. However, you might find an item you like that isn't in a set, and it's okay to buy that! If you're working out at home, there's no reason why your workout clothes can't be mismatched. You do you!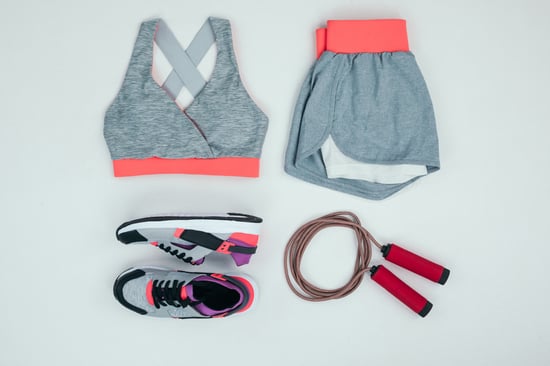 Photo credit: LIGHTFIELD STUDIOS - stock.adobe.com
Colors
If you have a favorite color, it may be tempting to find workout clothes in that color. You should go for it! Working out is more fun when you feel good in your clothes. You should also take colors' effects into consideration. Black workout clothes may make you warmer, whereas white or very light colors may be see-through.
Fit
It's important to find inexpensive workout clothes that fit properly. Too-tight clothes can be uncomfortable and can restrict your movement. Too-loose clothes can be dangerous, as they can get caught in gym equipment or other objects. Be sure to review size charts and reviews, so you pick the best workout clothes for your desired fit.
Purpose
When buying affordable workout clothes, you must consider what activities you'll be doing and what type of clothes are best suited for those activities. For example, if you're doing a lot of running, you'll want to look for lightweight, breathable fabrics like cotton or polyester. On the other hand, if you're doing more strength-based activities, you'll want to look for clothes that offer good support as you move your body through each exercise.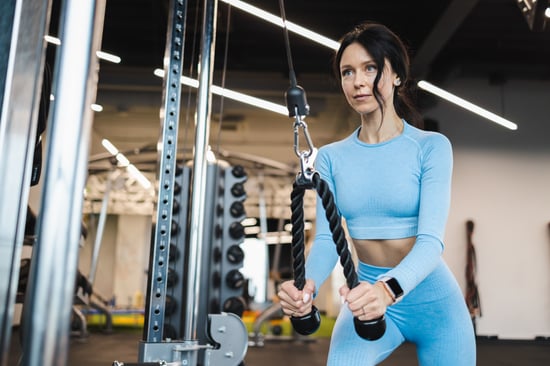 Photo credit:

Andrii - stock.adobe.com
Tips for Buying

Affordable Workout Clothes

on the WishApp
1. Check the size guide located on the product listing to ensure you're ordering the right size. Wish has a variety of sizes, so make sure you know your measurements before you order.
2. Check the reviews. Reviews can help address any concerns you have about products.
3. Look for coupons or discounts. Wish often offers coupons and discounts, so keep an eye out for these when shopping for affordable activewear brands.
4. Search for activewear by going through the fashion category tab. Wish's recently revamped in-app fashion category page is your portal to discovering your next great workout set. Enjoy detailed product descriptions, a size guide, as well as filter and sorting functions.
5. Get your finds fast. Need your new workout clothes in a hurry? Shop the Express section of Wish to enjoy expedited shipping.
6. Save even more with flat rate shipping. Wish offers $2.99 flat rate shipping for U.S. customers. Fill your cart with $10+ of eligible items and get your affordable activewear haul delivered for one low price.
Ready, Set, Shop!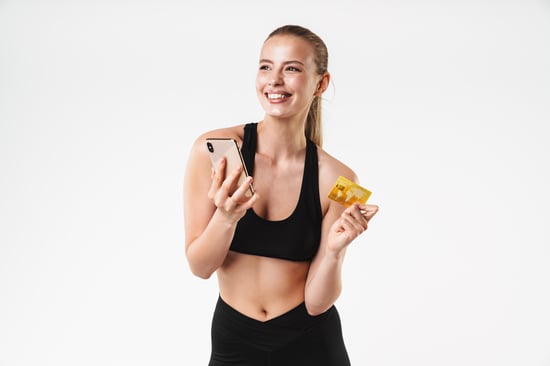 Photo credit: Drobot Dean - stock.adobe.com
As someone on a budget, you know how important it is to find affordable workout clothes. Sure, you could buy the latest trends from designer stores, but that's not always in the cards. Thankfully, there's Wish, an online shopping platform with hundreds of options for stylish, affordable workout clothes.
Wish offers a variety of styles and colors, so you can find something that fits your individual look. Whether you're looking for a basic black tank top or a bright and colorful patterned legging, you'll find it on Wish. It's easy to build a complete wardrobe of workout clothes without spending a ton of money.
The best part about shopping for affordable workout clothes for women at Wish.com is the variety. You'll find something for every type of workout, from yoga to running to HIIT. There's also a range of fits, from compression to relaxed, so that you can find the perfect fit for your body type.
So, if you're looking for stylish, affordable activewear, look no further than Wish.