10 Sustainable Swaps That Can Help Your Family Save Money
April is Earth Month, which is a great time to think about the things we can all do in our daily lives to become more environmentally friendly.
Because we want to help make your sustainable living journey incredibly easy, we've narrowed down a list of simple eco-friendly changes that can be made right in your home. As an added bonus, these eco-conscious household suggestions may help your family save money since they'll replace the need to repurchase the same items over and over again. Without further ado, here are some sustainable swap ideas to help your family go greener at home.
Disclaimer: The terms "sustainable," "eco-friendly," and similar general environmental claims, refer to consumer practices or products sold by merchants on the Wish platform that are intended to reduce environmental impact by way of energy and water conservation, reduction of single-use plastics, promotion of recycled materials, as well as tips for handling food waste and incorporating solar energy.

The information contained in this blog is provided for informational and educational purposes only. No recipients of content from this blog, consumers or otherwise, should act or refrain from acting on the basis of any content included in the site without seeking the appropriate legal or other professional advice on the particular facts and circumstances at issue. ContextLogic, Inc. (d/b/a) Wish, its affiliates, agents, and subsidiaries, expressly disclaim all liability in respect to actions taken or not taken based on any or all the contents of this blog.
1. Ditch single-use food storage bags for reusable options
Say goodbye to plastic waste and hello to a better way to store or transport your favorite foods. Reusable food storage bags are often made out of silicone with resealable tops, making it a more durable option that's also easy to clean and freezer safe. They are available in various sizes, from extra small (perfect for snacks on the go) to gallon sizes (great for leftovers). We recommend stocking up on multiple sizes by buying sets like the one below so that all your storage needs are covered. Best of all, making the switch to reusable bags will keep hundreds of plastic sandwich baggies out of the ocean.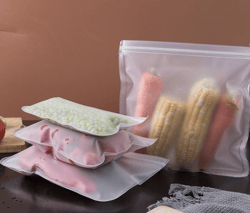 2. Replace fabric softener with wool dryer balls
Looking for a more eco-friendly way to soften your clothes? Try wool dryer balls. Unlike dryer sheets, which can only be used once and end up in landfills, wool dryer balls can last years and be reused for thousands of laundry loads. You only need to replace them when the wool starts to unravel.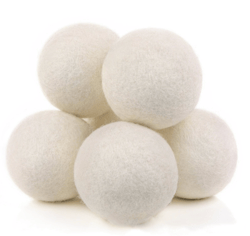 3. Switch from plastic to bamboo toothbrushes
A simple way to reduce plastic at home is by swapping your traditional toothbrush for one with a bamboo handle. A great alternative to standard plastic options, which are difficult to break down in the environment, bamboo is a natural material that will completely biodegrade over time.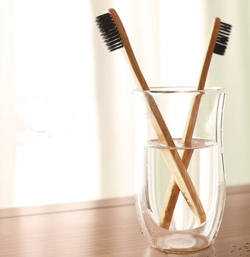 4. Use energy efficient light bulbs around the house
Save money on your light bill while combating climate change by switching to energy efficient light bulbs. According to the U.S. Department of Energy, using LED lighting saves households an average of $225 in energy costs per year.1 Since LEDs consume less power, that means a reduction in carbon emissions. They also last longer than incandescent bulbs, which means you'll replace them less frequently.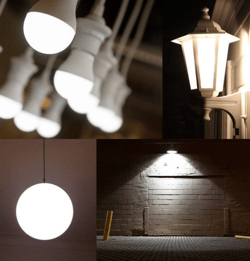 5. Trade plastic wrap and foil for beeswax wraps
Keep food fresh and cut down on waste at home by replacing aluminum foil and plastic wrap with reusable beeswax wraps. They are a sustainable and natural alternative option available to cover bowls or wrap food without compromising the ability to protect and store food. Once the wraps reach the end of their life (usually within one year), they are naturally compostable and biodegradable.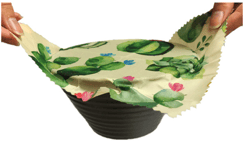 6. Upgrade battery-powered items with rechargeable batteries
Reduce battery waste by opting for rechargeable batteries. Whether you use them for a wireless mouse, kids toy, or flashlight, they can be recharged hundreds of times, eliminating your need to constantly purchase disposable replacements.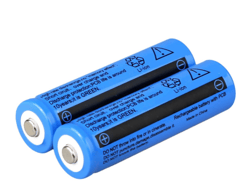 7. Elevate your home-brewing with reusable coffee pods
Easily make your perfect cup of coffee with reusable capsules while avoiding hard-to-recycle single-use pods. You'll save money, reduce environmental waste, and be able to use fresh coffee instead of pre-filled grounds.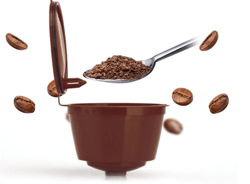 8. Invest in high-quality reusable grocery bags
The best reusable grocery bags are sturdy enough to handle heavy items so you don't have to worry about rips and tears, which ultimately adds to unnecessary waste when you toss it because of the damage. Choose bags that are durable and spacious. It also doesn't have to be boring! Each family member can have a special bag that shows off their unique style and personality with vibrant colors and patterns.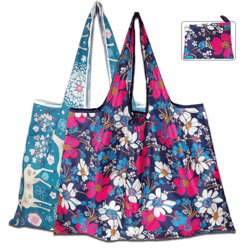 9. Use a reusable water bottle instead of plastic bottles
Sip sustainably while reducing the use of plastic packaging by carrying around a water bottle. You'll avoid having to purchase water when you get thirsty while you're out and about, and they last for years.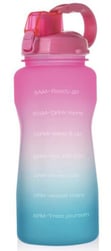 10. Replace traditional paper towels with an alternative
Clean up spills, wipe down counters, and dry your hands with absorbent cleaning cloths. They can be used many times and if you chose one made of decomposable plant-based materials like the one below featuring cellulose, you won't have to worry about it piling up in landfills. Plus, you can find them in so many different colors and prints to liven up your kitchen.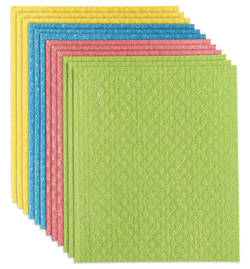 Making the switch to more eco-friendly products can be affordable with Wish, where you can score major deals for your green living journey. Visit the Wish app to search for even more items to help you go plastic free or find sustainable swaps for everyday essentials.
Main image photo credit: Pixel-Shot - stock.adobe.com
1 Source: U.S. Department of Energy. "Lighting Choices to Save You Money." Retrieved from: https://www.energy.gov/energysaver/lighting-choices-save-you-money