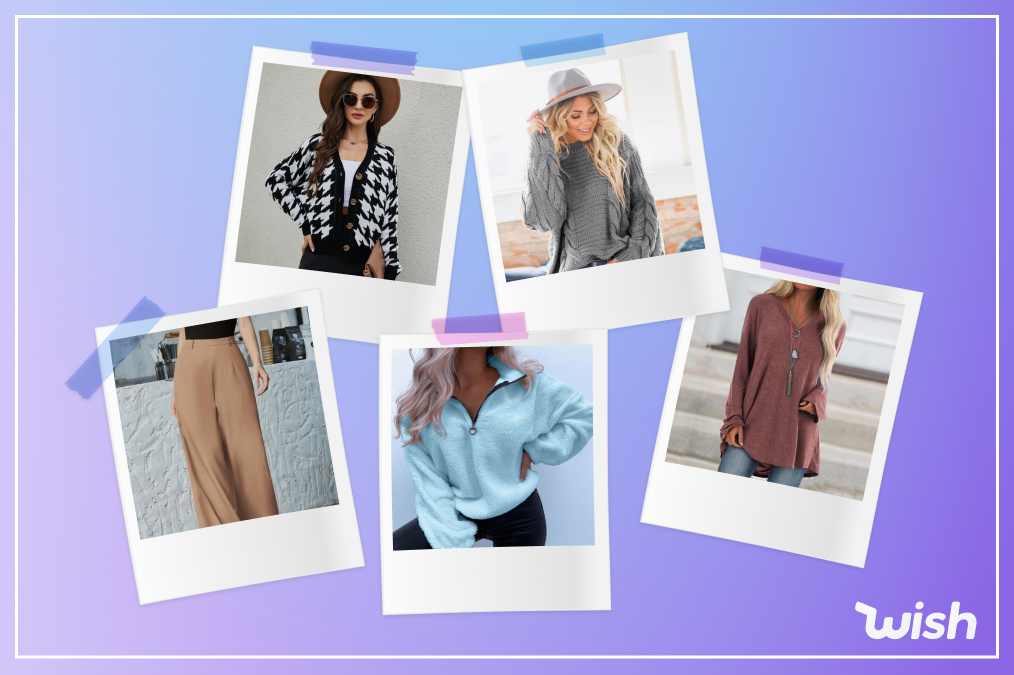 As many of us have been spending a lot of time indoors, we've learned all too well the importance of having comfy wardrobe staples. While pajamas are the ultimate loungewear, sometimes wearing "real clothes" can make you feel ready to take on the day. Whether you are working from home or heading back to the office, there are plenty of fashion-forward outfit options to get you in the mood for activities, while still maintaining the indulgent cozy vibes of sleepwear. Save your PJs for bedtime and get dressed for the day with some of our trend-forward picks.
For a classic warm style with plenty of movement: oversized sweaters
A sweater is a versatile, easy-to-style fashion item that you can dress up or dress down. Choose an oversized cut over form-fitting styles and you'll feel like you're wrapped up in a fluffy blanket while also looking trendy.
If you need a relaxed fit without looking sloppy: wide leg pants
Opt for wide leg pants when you want a cozy-chic look that's roomy with lots of movement. Think of these kinds of trousers as the more elegant and loose-fitting cousin of sweatpants. For a polished look, it can be paired with a buttoned-up shirt or cardigan, or keep it casual with a t-shirt.
For a profresh look without sacrificing comfort: long cardigans
Perfect for any season, cardigans are an effortlessly stylish solution for a no-fuss but put-together look. Throw one on for an extra layer of warmth, or quickly button over your jammies before turning the camera on for a virtual meeting when you just don't feel like changing. Your secret's safe with us!
When you need to feel super warm minus the bulk: fleece-lined leggings
Fleece-lined pants look like regular leggings on the outside, but the inside is made for lounging. The extra insulation will keep you warm without the heaviness of winter clothing, and the figure-flattering stretchy material will make it a favorite go-to wardrobe essential.
For a comfy day-to-night look with zero effort: t-shirt dresses
Cozy enough for low-key days around the house, but still flexible enough to elevate for a night out with friends, t-shirt dresses are adaptable to any style. The floaty silhouette can be kept minimalistic and worn alone, upgraded with accessories, or paired with soft leggings.
If you want a balance between stylish and loose-fitting: tunic tops
A closet must-have, tunics can do no wrong. They are endlessly versatile, super comfortable, and a great option when cozy chic is your dress code priority.
When you need ventilation: half-zip sweater pullover
Sometimes, when you're indoors, the heat can be on overdrive which makes wearing a sweater quickly go from feeling cozy to uncomfortable. If you want the option for some extra air, choose a sweater that includes a zipper close to the neckline that you can adjust to cool down.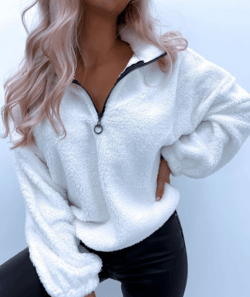 Looking for even more comfortable outfit ideas? Visit the Wish app to shop a wide selection of affordable fashion pieces.