5 Road Trip Must-Haves for Your Next Adventure
Not everyone dreams of a sunny vacation filled with palm trees. For some, a scenic ride with multiple destinations can be the adventure of a lifetime. But, before you hit the open road, it's important to fully equip the one place you'll be spending most of your time—your car. We've put together a handy guide for how to get your car ready for a road trip, featuring the top 5 essentials to stock up on for a smooth trip. Keep reading for the ultimate packing list of road trip car necessities!
What should I bring on a long driving trip?
There's much more to a road trip checklist than your favorite playlist, snacks, and water. Anything can happen on the road, and stocking up on these five essentials isn't just good for staying prepared — your family and friends will love you even more for it!
1. To help you get where you're going: phone GPS mounts
If your car doesn't have a built-in GPS screen, make sure you can go the distance with sturdy phone mounts that are easy to install. A car phone mount works like a charm to allow you to safely view directions and remain hands-free while driving. Depending on your preference, there are many different options ranging from suction cup mounts to magnetic holders that can easily be placed on smooth surfaces. Be sure to check your local laws for regulations that may limit where you can mount a device.
Shop phone GPS mounts on Wish >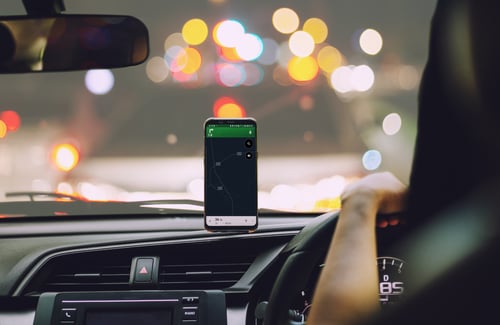 Photo credit: escapejaja - stock.adobe.com
2. To keep your devices charged: USB car chargers and cables
To keep your GPS working (and your road trip playlist going), a USB car charger that has ports to accommodate a variety of devices is a road trip must-have. You may need to have more than one if several passengers will be along for the ride, especially if you're going to be spending several hours on the road. Don't forget to bring the cables you already have! But, to keep everyone in the car happy, a multi-charging USB cable would be the best option to enable several batteries to fill up at the same time. This is the perfect device to keep those phone batteries full and prevent any backseat bickering!
Shop car USB chargers on Wish >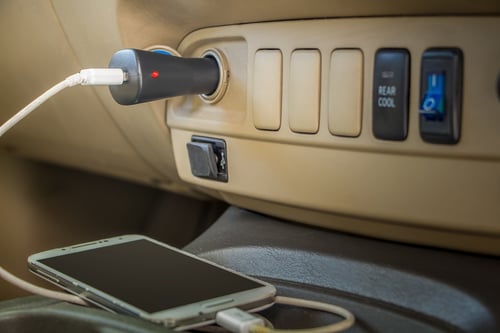 Photo credit: escapejaja - stock.adobe.com
3. To bring you car's battery back to life: a portable jump starter
One of the most important parts of getting your car ready for a road trip is ensuring you're prepared for anything — and that includes someone accidentally leaving that backseat light on overnight. It's no fun being stuck in the middle of the road with a dead battery when you are far away from help. Make sure you're prepared with a car jump starter to get powered up and keep your vehicle moving. Get comfortable with the instructions and check that it's fully charged before setting out for those long miles.
4. To give your tires a boost: a tire inflator
Before you begin your journey, inspect your tires (including your spare) for proper pressure and visible issues. As a backup, arm your car with a portable tire inflator or mini air compressor to handle any emergency flats or low pressure problems.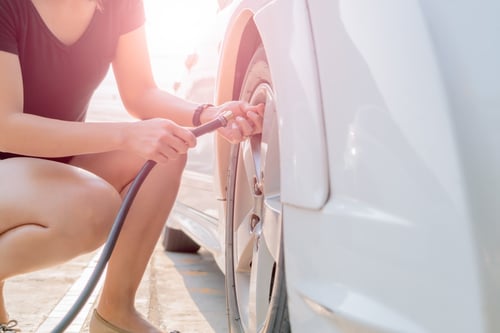 Photo credit: PORNCHAI SODA - stock.adobe.com
5. To keep the sun in check: car sun shades
Rear-seat window shading would be a welcome accessory for backseat passengers to help with sunlight protection as well as some privacy. In addition, when you arrive at a destination, reflective sun shades can keep your car cool when it's parked so you don't return to a very hot and uncomfortable interior. If you've sat down on a hot leather car seat in shorts, you'll definitely appreciate this road trip must-have!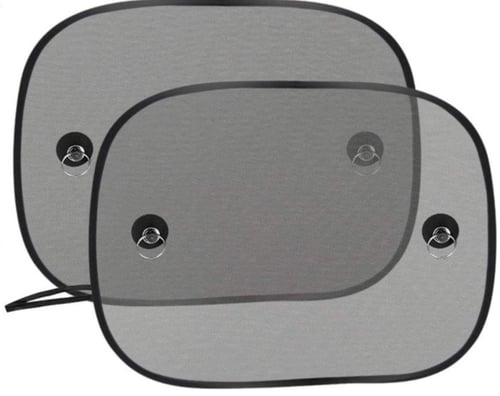 In addition to the above car necessities, you can use the Wish app to find other road trip essentials such as games, coolers, travel pillows, emergency kits, and more. Click here to start browsing.
Main image photo credit: Karlos Garciapons - stock.adobe.com