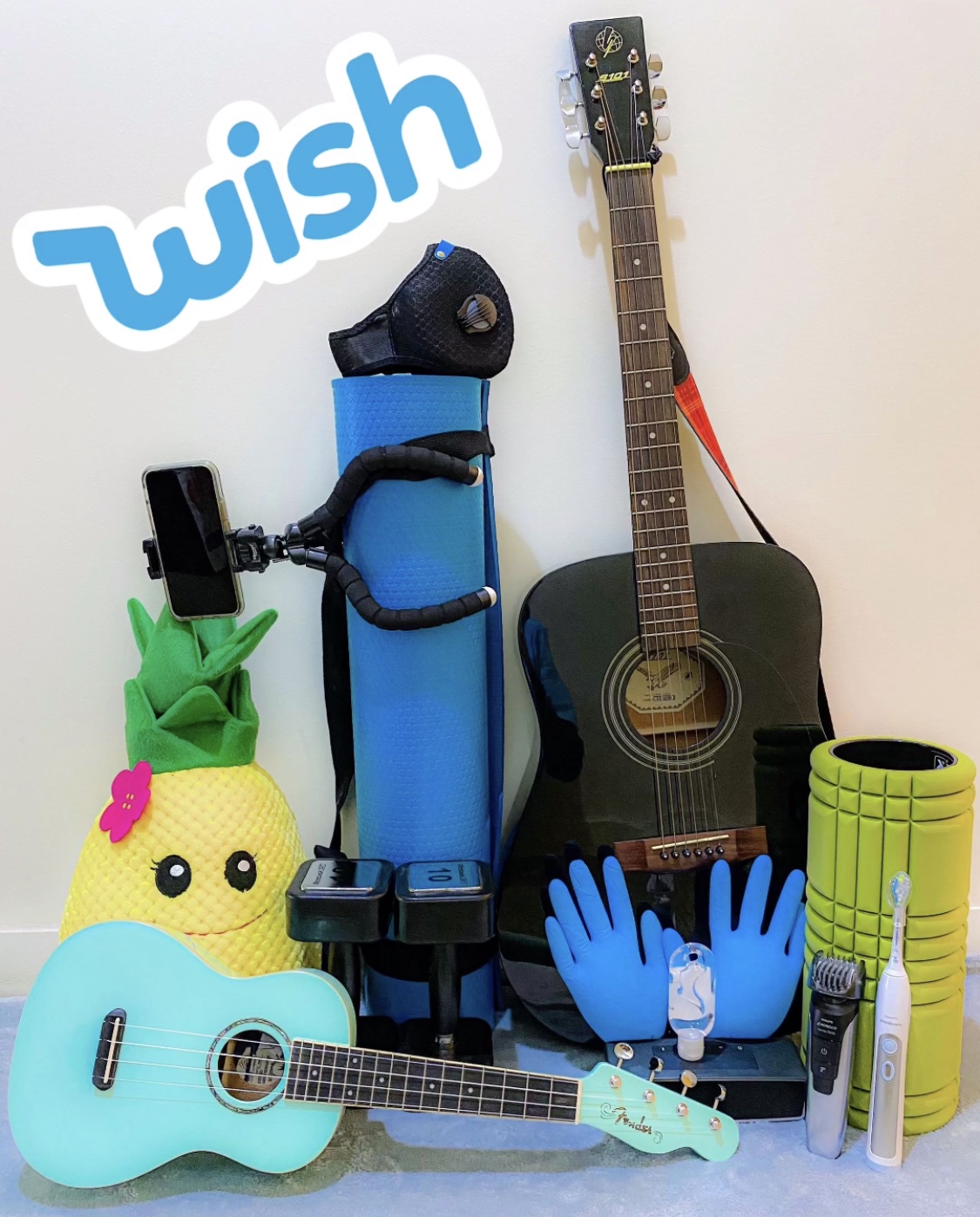 Popular Items on Wish
Helloha Everyone this is AJ with Wish. Today, I decided to do a VLOG on all the hottest items people are searching for right now. The best part is that you can find all the products right HERE on Wish!
From home entertainment, fitness, essentials, electronics, gadgets and everything in-between, I've put together a list you don't want to miss right now on #Wish! So, put on your best sweats, PJs, or whatever makes you feel good and press play .
Sports Equipment & Home Fitness
Water Dumbbell Set (Wish Express)
Heavy Duty Doorway Pull Up Bar
Wish Essentials & Self-Care
Face Mask (Wish Express)
Full Face Mask (Wish Express)
LCD Digital Display Forehead Thermometer
Electronic, Gadgets & Hair Clippers
Phillips Norelco All-in-one Facial and Hair trimmer
Philips Sonicare Electric Toothbrush
Sleep Mask with noise-canceling earphones
Smartphone & GoPro Tripod with Bluetooth Controller Adapter
Guitars, Ukuleles & More
Kmise Rosewood Tenor Ukelele - 26 inch
Electric Guitar Set with Guitar Bag & AMP
Acoustic Guitar with Picks & Accessories (Wish Express)
Fender Guitar Strings - 6pcs
Aroma Blues Distortion Electric Guitar Effect Pedal
Assorted Guitar Picks - 30 pcs
Need your order fast?
Try Wish Express! All Wish Express items are shipped from within the U.S. Click the "EXPRESS" tab on the Wish app or shop any eligible items with an orange truck logo to receive your order within 7-10 business days!
Essentials on Wish
With over MILLIONS of items to choose from, check out our Wish-entials for more popular MUST-HAVE items.
WIN $3,000 #StayHomeWithWish
Wish is also giving away $3,000 Wish Cash EVERY week! All you have to do is create a video of your favorite Wish products that are getting you through the lockdown and upload your video here. For official rules and details please visit #StayHomeWithWish.
Stay Home. Save Lives. Shop Wish.
For any questions, visit the Wish FAQs or contact our Customer Support team