Making Wishes Come True This Christmas
At Wish, we're experts at making shopping fun, but it doesn't stop there. Being involved with our communities is an essential part of who we are, especially this Christmas.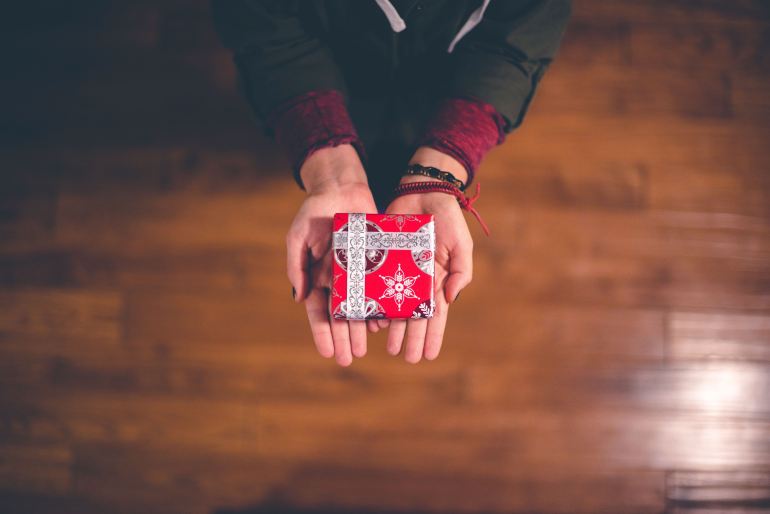 Take Wish Pick Up, we've spent the last year partnering with local shops all over the world so you can shop now and pick it now!
Which inspired us to commit to giving to communities right in our backyard this holiday season.
We know that investing in people can only make you stronger. That's why we partnered with local organizations, the San Francisco and Marin Food Bank and the Family Giving Tree, to aid in spreading joy and gratitude in the Bay Area.
To ignite the fuel of gratitude, we distributed donation bins around the office with designated instructions on what to donate for the San Francisco Marin Foodbank.
Wish Food Drive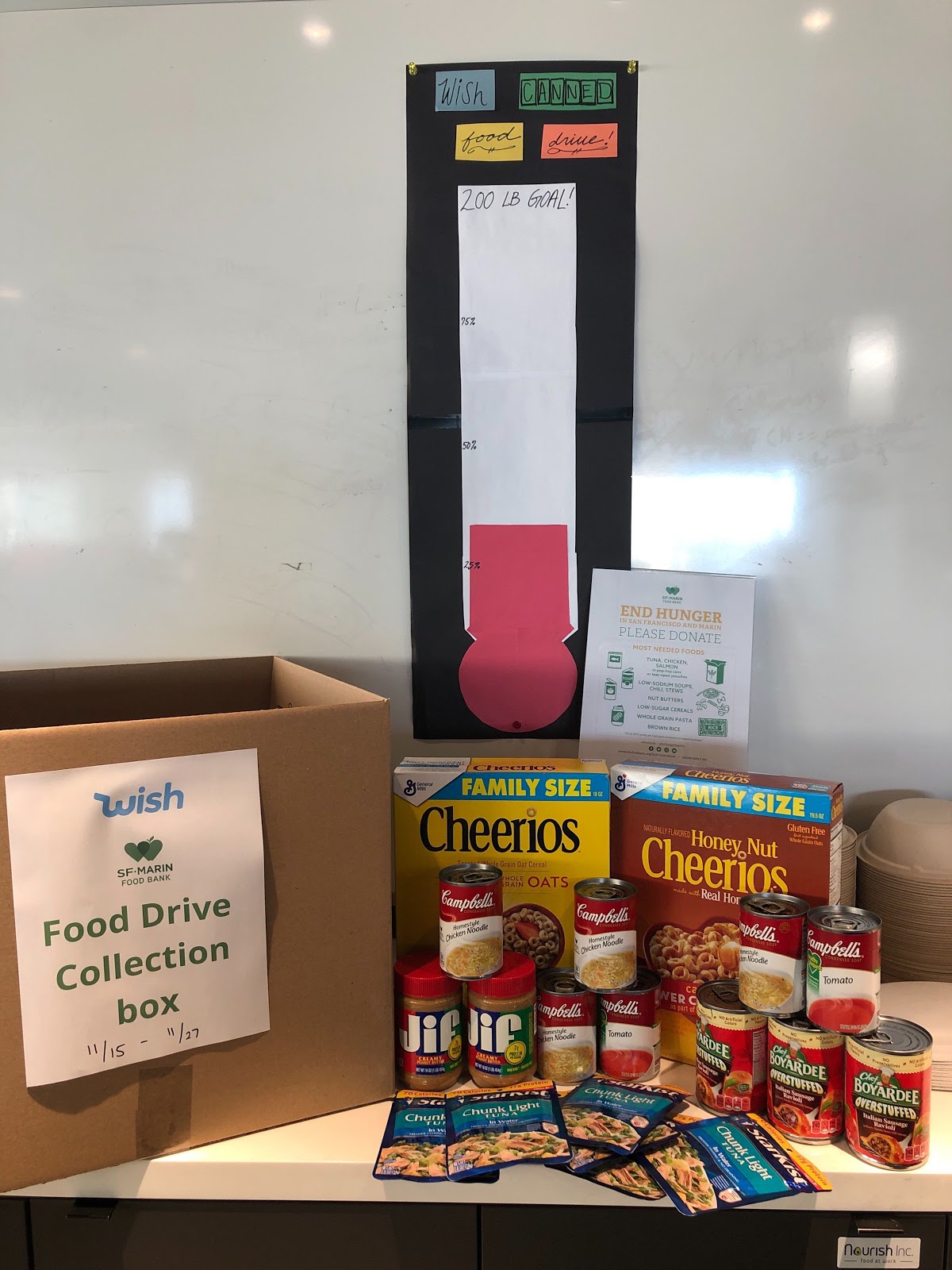 Since 1987, the SF Marin Foodbank has served over 32,000 families a week and distributes 48 million pounds of food a year. To discover more about how their gracious efforts have helped people get back on their feet, head over to their blog.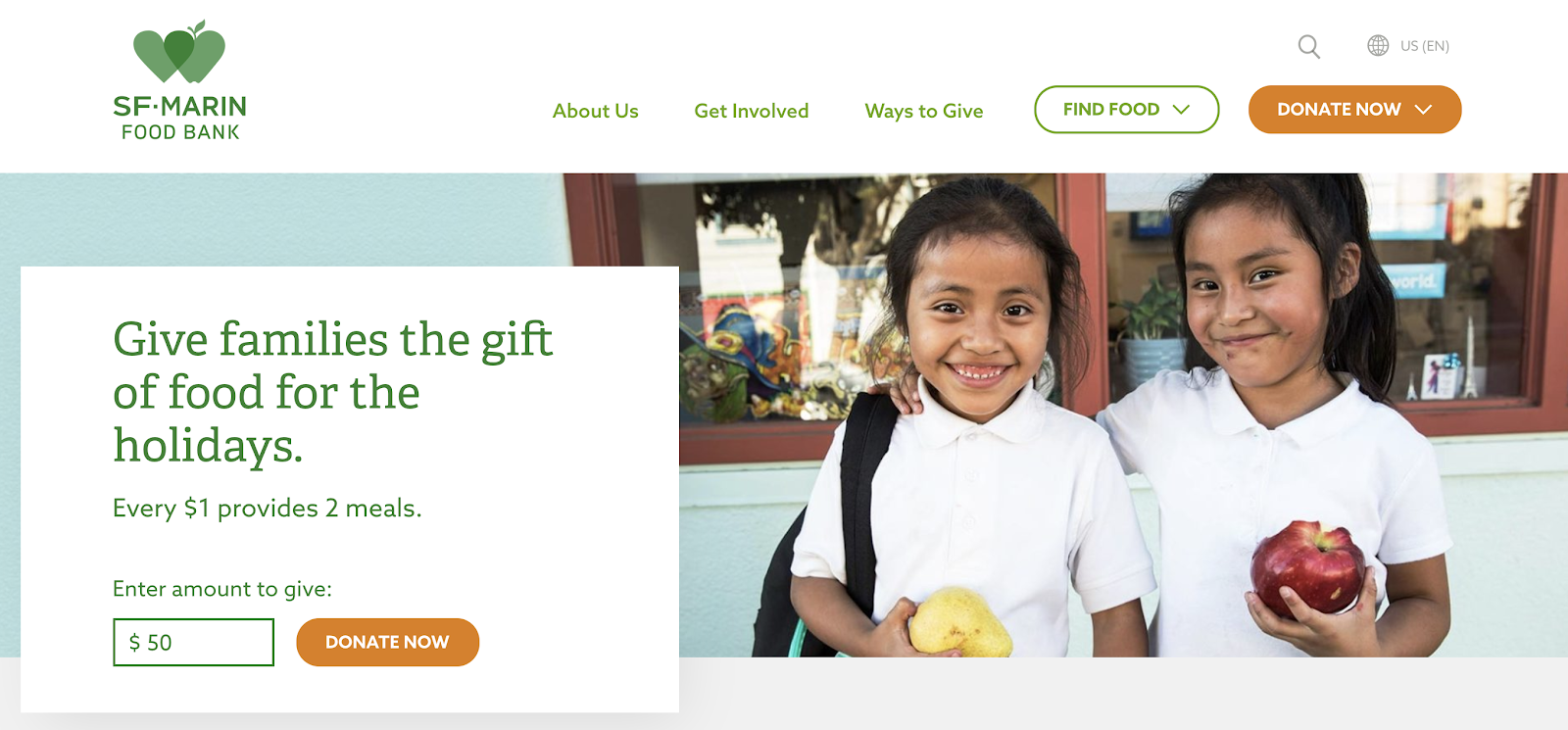 At the end of the food drive, we calculated our donations and were able to donate over 100 pounds of food! Next year, we are going to make it 300!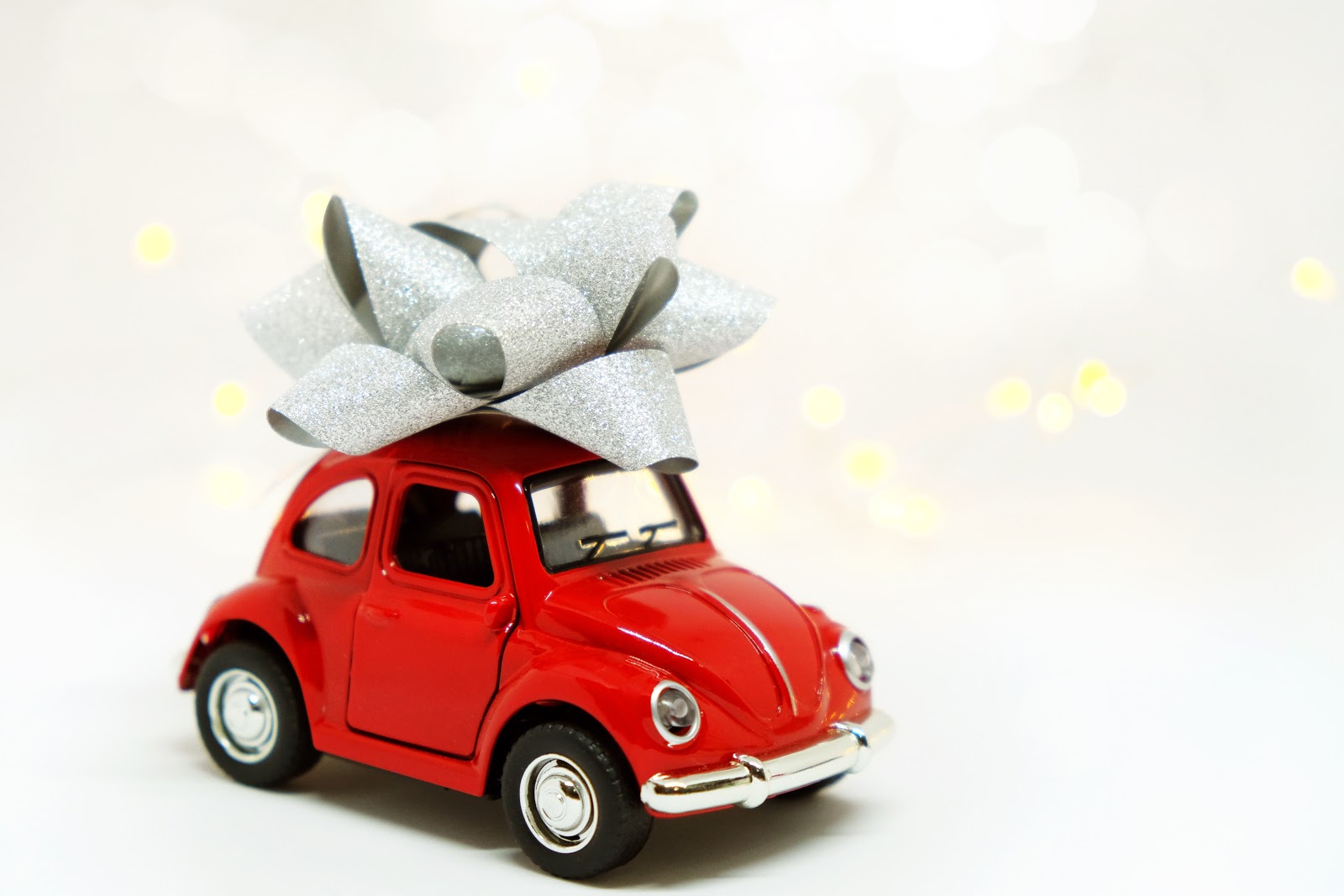 But the giving didn't stop there! In early December, we launched our Holiday Gift Drive and partnered with the Family Giving Tree to make millions of holiday wishes come true.
Family Giving Tree is a non-profit organization from the San Francisco Bay Area that has been providing over one million gifts to children, families, and seniors in low-income housing since 1990. They believe, "...that everyone should experience the joy of the holidays through the receipt of a gift and more than half of these gifts have fulfilled exact holiday gift wishes."
Wish employees could donate at any time, anywhere with a virtual giving tree. Employees chose a gift and donated money towards that gift. Then, the Family Giving Tree purchased the gift on our behalf and delivered it to the recipient.
Wish Gift Drive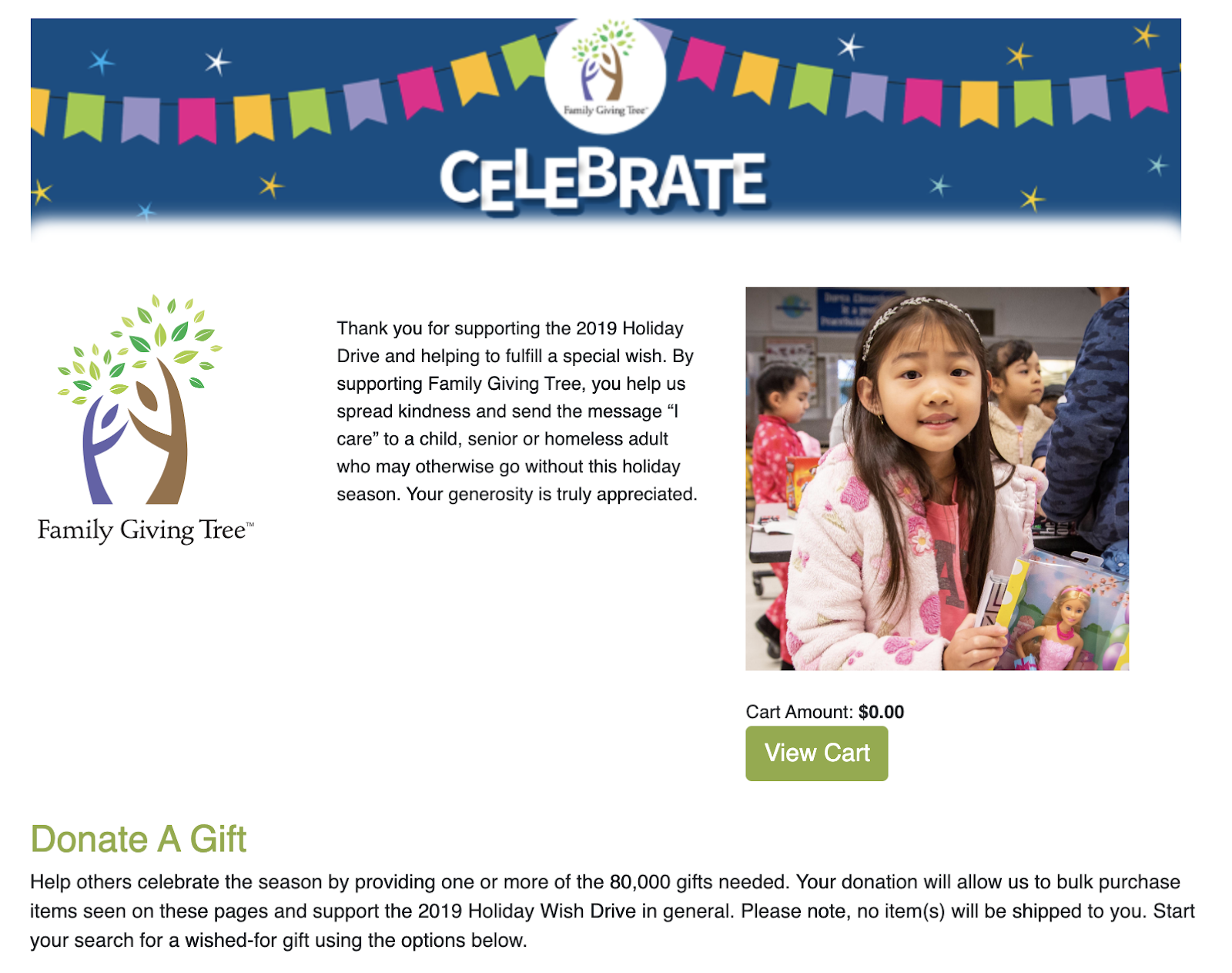 As of this week, Wish has supported 25 gifts and donations of over $700 and counting. In our SF offices, we decided to highlight all the gifts to see examples of holiday wishes from actual children who will benefit from Wish's holiday gift drive!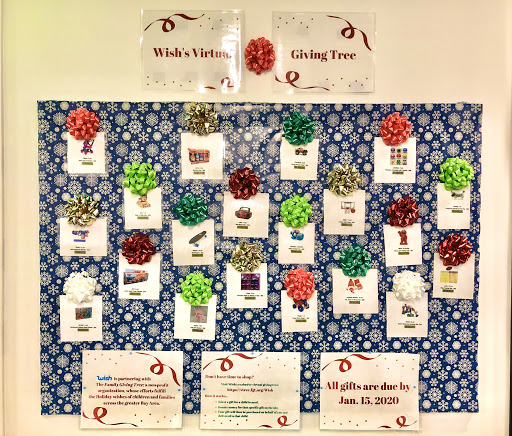 The Holiday Gift Drive doesn't end until January 15th, leaving plenty of time to still make someone's Christmas wish come true. And we have a little inkling that Santa is going to work past his big day.
At Wish, we know that by giving to communities especially our surrounding neighbors we can create endless holiday cheer!
But we would like to know, how did you give back this holiday season? Share with us your special story of "paying it forward". We can only Wish that it made a dream come true!