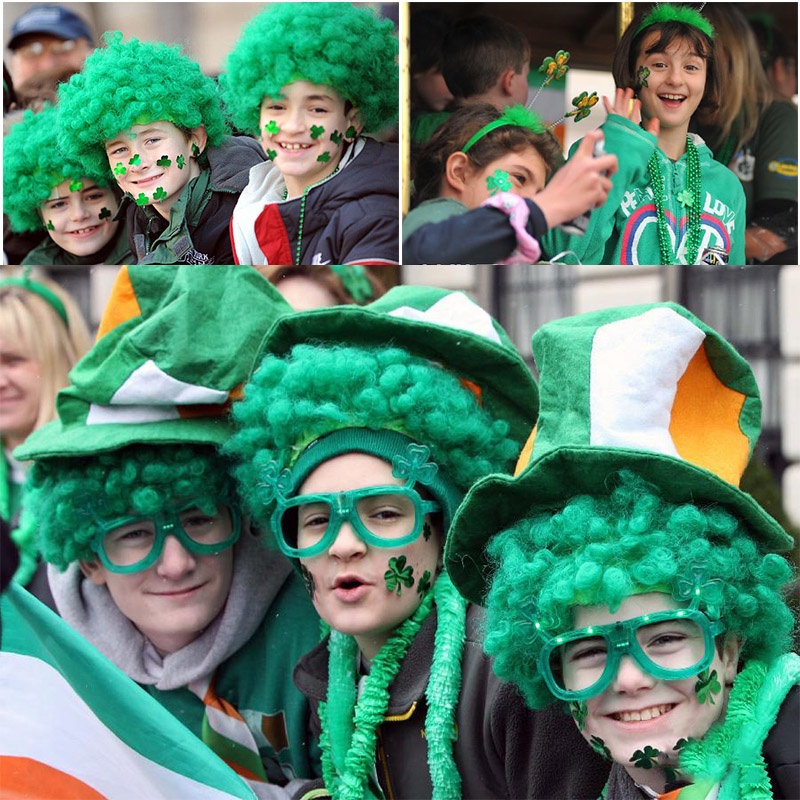 Have you ever spent a St. Patrick's Day in Ireland?
If not, don't worry! We'll teach you how to recreate the same atmosphere and party like a real Irish from wherever you are.
First things first, here is a little background about this well-known Irish event: Saint Patrick's Day is celebrated on the 17th of March to commemorate the day when Saint Patrick, Ireland's patron saint, presumably died. Although in the beginning it was only a religious feast, since the 17th century it has been celebrated with parades, live music, fireworks and… a lot of partying!
Now, here is what you need to have a good craic on Paddy's Day:
Let's start with the basics: go green! (+ 1 extra point if your T-shirt has a funny quote)
[gallery columns="2" type="rectangular" ids="692,691,690"]
Have you ever heard of the Leprechaun? Well, this is the perfect occasion to dress like one!
[gallery type="rectangular" columns="2" ids="694,695,696"]
Shamrocks, shamrocks everywhere! Get accessorized to deck out in ultimate Irish style.
[gallery columns="2" type="rectangular" ids="700,699,698"]
You need comfy shoes, as you'll dance to Irish music all night long. Learn some of the steps to the traditional Irish Riverdance here.
[gallery type="rectangular" ids="704,703"]
Let's not kid ourselves, we all know how this celebration ends... don't forget to take your pint(s) of Guinness!
[gallery type="rectangular" ids="705,706,707"]
We promise you, it's going to be grand! ;)