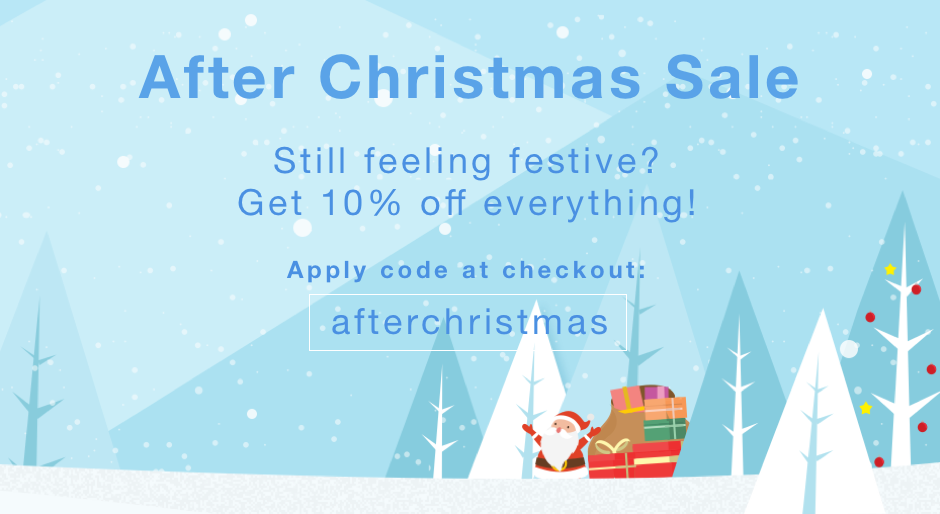 Because at Wish we like to think of ourselves as the gift that keeps on giving, we've got another global sale beginning today. The After Christmas Sale will take place from Tuesday, December 26 to Friday, December 29.
For those of you who still feel a shopping itch (even after getting treated for Christmas…) you now have a good excuse to cave in to, with an extra 10% off the whole site! Simply add the promo code "AfterChristmas" at the checkout.
Check out our Editor's Picks of top 5 items to buy during our After Christmas Sale:
Sure, the holiday season is all nice and fun, but it can also be exhausting and stressful. Get your beauty rest for the new year with this all-in-one bath tray, that will make your aquatic relaxing time even more restful.
[gallery type="rectangular" ids="413,412,414"]
Realized a little too late you forgot someone special on your gift list? Send good vibes their way with this adorable llama tee.
[gallery type="rectangular" ids="418,419,420"]
We've decided that 2018 would be the year of efficiency. Therefore, don't waste any more time stirring your hot chocolate (we know you do).
[gallery type="rectangular" ids="422,423,424"]
Looking to travel this coming year but worried your motivation levels won't stay up? Not only is this a super cool home interior decoration piece, it will also help you keep your eyes on your traveling goals.
[gallery type="rectangular" ids="425,426,427"]
Who doesn't love instantly printable pictures? This polaroid camera being one of the more pricier gadgets you can purchase on Wish, be smart and get one with a discount. May 2018 be the year of great memories for you!
[gallery type="rectangular" ids="428,429,430"]