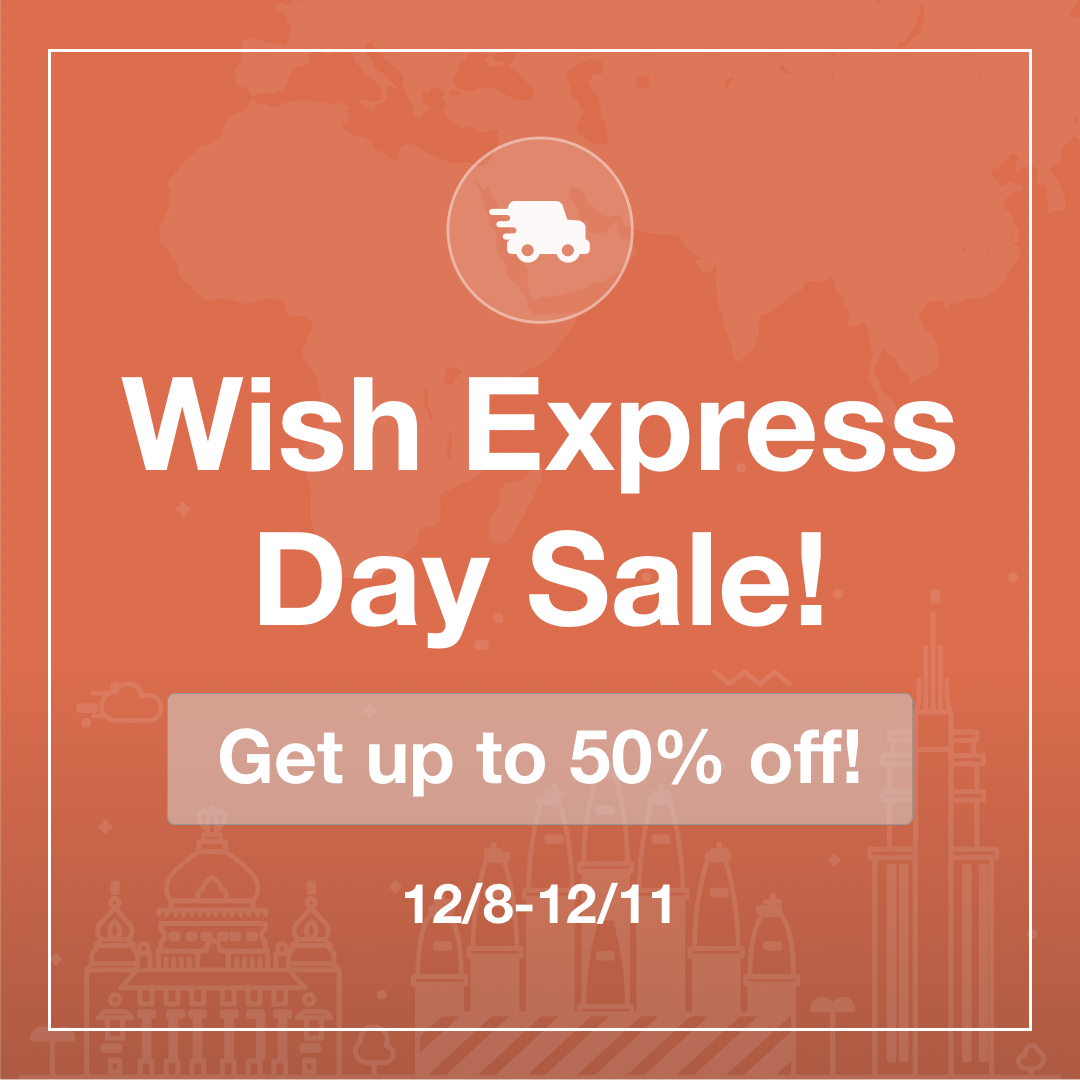 Wish Express Day Sale is just around the corner! But what is it, you may ask?
Wish Express Day Sale is to help you shop last minute Christmas gifts! The sale begins on Friday, December 8th and runs through Monday, December 11th. You can get up to 50% off faster shipping items.
So how do you find the items that ship faster? The concept is pretty simple. You may have noticed that some items on Wish have little orange trucks underneath the pictures on the main page: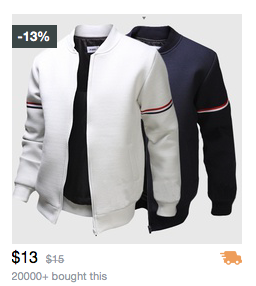 This symbol means that these products offer the option to have faster shipping times (at a slightly higher cost). Keep in mind that the delivery times of these specific items is significantly shorter than the average: hence express shipping. The average ship time takes anywhere from 5-10 days between the time of order to the time of delivery. If you want more information about when exactly you will receive your article, click the product picture and find more details: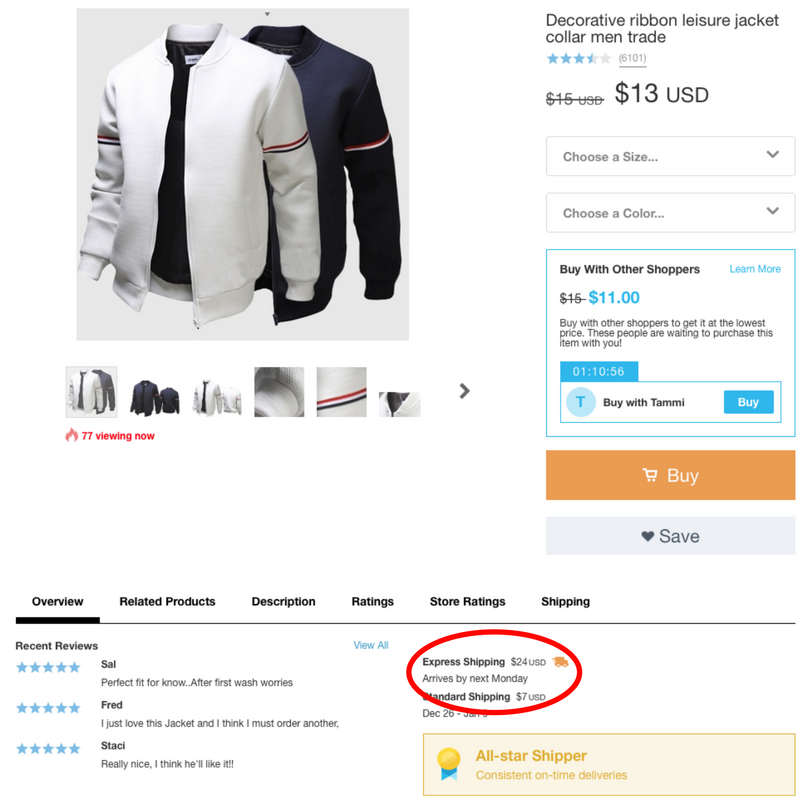 Make your life easier by shopping only express items by clicking the express tab on Wish:
Don't miss out on this opportunity to get all your holiday shopping done just in time!
Happy shopping!