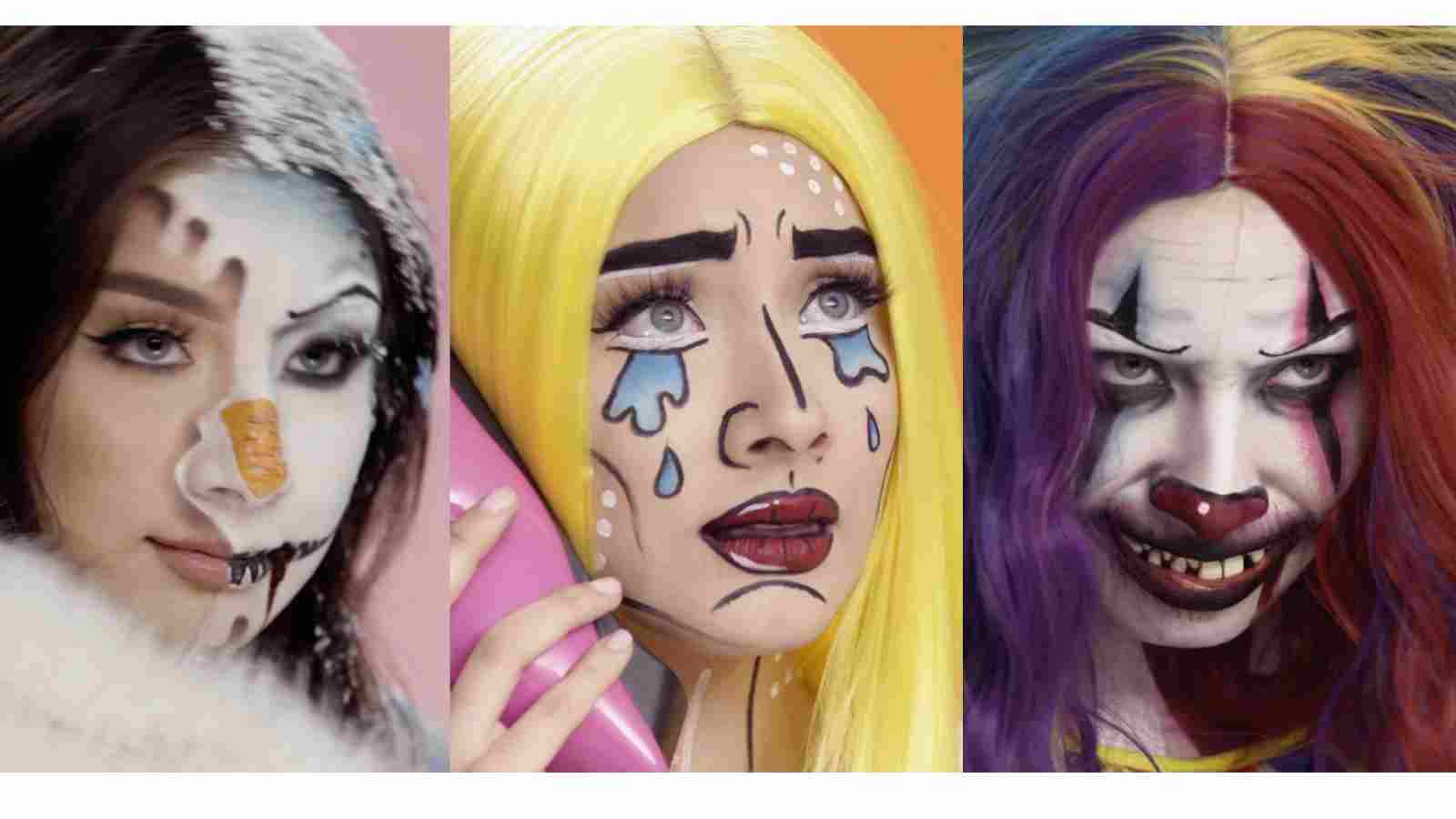 Spooky 👻 season has begun which can only mean one thing: Halloween is right around the corner.
Even though Halloween might look a bit different this year, it doesn't mean creating your favorite disguise is off the table. Here at Wish, we got creative!
We've gathered together 10 shocking, magical and life-like Halloween makeup looks that you can't miss!
You can easily learn how to craft each Wish Halloween look with a shortlist of supplies that you need. Check it out now!
Mythical Creatures from Magical Worlds
Whether you want to escape off to a frozen land or dive deep into a mystical ocean kingdom, magic awaits you ✨
Unicorn
Mermaid
Butterfly Fairy
Melting Snowman ⛄️
Scare the Pants Off Ya
What would Halloween be without scaring someone? Beware these looks are coming quite close to looking TOO real.
Zombie 🧟‍♂️
Vampire 🧛‍♀️
Devil 😈
Killer Clown 🤡
Fiction and Fantasy Come to Life
Ready to escape it all and get lost in a fictional world? Your fantasy is calling!
Comic Book 🗯
Doll 💅
Feeling the Halloween spirit yet? If not, check out our Halloween costume article for some 90s nostalgia and inspiration.
Stay tuned for more spooky styles and creepy crawlies by subscribing to the Wish blog. AND get ready to scare, shock and awe this Halloween!